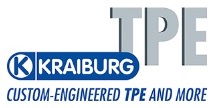 19 Jun 2018
New type of cosmetics packaging with TPE
KRAIBURG TPE material makes new Diorshow Pump'N'Volume mascara container flexible
The well-known company Christian Dior is taking advantage of the flexibility of a thermoplastic elastomer from KRAIBURG TPE for its new Diorshow Pump'N'Volume Mascara. The mascara container's soft component enables the brush to be optimally supplied with the creamy mascara to create spectacular volume.
70 years after Parfums Christian Dior made history with "Miss Dior," a fragrance for women, an innovative mascara product is revolutionizing the cosmetics market. And it comes with a THERMOLAST® K compound from KRAIBURG TPE that gives the Diorshow Pump'N'Volume Mascara container the flexibility required. Squeezing the container two or three times generously loads the brush with mascara to create spectacular lash volume instantly. In addition, the thermoplastic elastomer (TPE) provides a soft touch finish.
"The new functional principle of the Diorshow Pump'N'Volume Mascara means that the mascara is loaded by gently squeezing the container, making it possible to create an extremely expanded lash volume. To achieve this, we were looking for a material solution that was both flexible and esthetic to be processed by multi-component injection molding," says Marion DEFOUR-COLAS, Makeup Packaging Development Group Manager at Christian Dior. "Together with Mayet, our mascara and packaging specialist, and KRAIBURG TPE we have chosen a TPE compound that provides the perfect combination of properties for this application specification."
The bottle is made with a two-component injection molding process. The internal structure is in copolyester and the skin is made with the KRAIBURG TPE compound. "The decisive factor for us was that the TPE compound could ensure the compromise between copolyester adhesion, softness and low hardness while ensures the elastic recovery after repeated squeezing that the mascara packaging needs to have during the product's whole life cycle" says Sylvain COUTAN, project manager from Mayet SAS, TEXEN group.
"The modern packaging market sets high standards for the function and esthetic quality of materials. This applies particularly to cosmetics packaging that creates a long lasting consumer experience using a design that appeals to the eyes and to the touch," says Michael Pollmann, Sales & Marketing Director at KRAIBURG TPE. "Whether it's creams, perfumes or lotions – wherever attractive and functional hard-soft combinations are required, our TPE compounds provide the perfect solution."
KRAIBURG TPE offers a broad portfolio of thermoplastic elastomers that also includes special adhesion compounds. These have proven their direct adhesion to thermoplastic polymers, including ABS and polyamide, in various applications, ranging from automotive, industrial and consumer applications to sensitive medical applications.
Reader enquiries
KRAIBURG TPE GmbH & Co. KG
Friedrich-Schmidt-Str. 2
84478 Waldkraiburg
Germany
+49 8638 9810-0
info@​kraiburg-tpe.com
www.kraiburg-tpe.com
kraiburg-tpe/
channel/UCQKi_-RJ8sJqMNfyfAO8PVQ
---
Notes for editors
About KRAIBURG TPE
KRAIBURG TPE (www.kraiburg-tpe.com) is a global manufacturer of thermoplastic elastomers. From its beginning in 2001 as subsidiary of the historical KRAIBURG Group founded in 1947, KRAIBURG TPE has pioneered in TPE compounds, today being the competence leader in this industry. With production sites in Germany, the US, and Malaysia the company offers a broad range of compounds for applications in the automotive, industrial, consumer, and for the strictly regulated medical sectors. The established THERMOLAST®, COPEC®, HIPEX®, and For Tec E® product lines are processed by injection molding or extrusion and provide numerous processing and product design advantages to manufacturers. KRAIBURG TPE features innovative capabilities as well as true global customer orientation, customized product solutions and reliable service. The company is certified to ISO 50001 at its headquarters in Germany and holds ISO 9001 and ISO 14001 certifications at all global sites. In 2017, KRAIBURG TPE, with over 620 worldwide employees, generated sales of 178 million euros.
Related images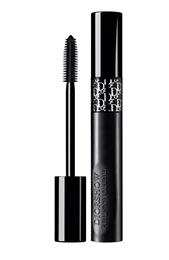 Editorial enquiries
Simone Hammerl
Public Relations EMEA
KRAIBURG TPE GmbH & Co. KG
+49 8638 9810 568
simone.hammerl@​kraiburg-tpe.com
Marlen Sittner
KRAIBURG TPE GmbH & Co. KG
+49 8638 9810 272
marlen.sittner@​kraiburg-tpe.com
Siria Nielsen
EMG
+31 164 317 036
snielsen@​emg-marcom.com
@siriajonna