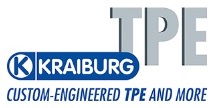 3 May 2017
Soft, flexible, durable and FDA-compliant
THERMOLAST® K helps protect horses' mouths
Close cooperation between the bit manufacturer beris, manufacturer GPE Plast Engineering and KRAIBURG TPE has resulted in an innovative bit for equestrian sport that uses THERMOLAST® K instead of conventional materials to accommodate the special needs of riders and their horses.
The component manufacturer GPE Plast Engineering, working in close cooperation with beris (Wittenbergen), has relied on Thermoplastic Elastomers from KRAIBURG TPE for years. The latest applications include the innovative bit from beris that is in high demand among both professional and amateur horseback riders. As a manufacturer of an entire line of bits, bridles and reins for equestrian sports, beris uses only materials with exceptional properties that protect the horse's sensitive mouth. Instead of a simple metal element or the standard combination of metal and leather, the bit specialist decided to manufacture the new bit using a soft and flexible, yet durable TPE from the THERMOLAST® K portfolio of KRAIBURG TPE.
"Bits made of polymer materials are lightweight, and the smooth surface slides easily in the horse's mouth even in animals with low salivation. The animals chew more and are more willing to accept the bit," says Bernd Ristau, Managing Director of beris. "We offer our products in several grades of hardness for the different needs of horses and riders. KRAIBURG TPE provided exemplary support in choosing the right material for the application, the design of the mould, and testing – all the way to series production."
The new bit from beris, which has a metal core surrounded by soft outer material, is available in lengths of 120, 130 and 140 mm. The thermoplastic material is ideal for the cost-effective production of such hard/soft combinations. It also offers the necessary design leeway to implement the special concept of the flattened bow shape. This leaves more room for the tongue, which many horses reward with improved calmness, relaxation and suppleness. The bit is therefore ideal for horses that only reluctantly tolerate the pressure exerted on the tongue by conventional, harder bits. This acceptance also facilitates subtle communication between rider and horse. However, more intensive chewing necessitates a material that is sufficiently durable despite its softness. And since a horse often has the bit in its mouth for several hours, an essential requirement was to use an FDA-compliant material with good physiological compatibility.
The bit is manufactured from a special THERMOLAST® K compound that fully meets all of these requirements, using a two-component injection moulding process in which the metal core is embedded in the TPE. The application was tested in equestrian sport during the development phase. The manufacturer, component manufacturer and KRAIBURG TPE bundled the feedback of the riders with their own expertise in order to optimise the solution. The result is an outstanding end product that is highly valued by many amateur and professional riders, and also by their horses. To ensure the safety of both rider and horse, every bit is specially tested for tensile strength.
The new bit from beris has been available in Europe and the USA since mid-2016. With a height of 30 mm it meets the requirements of the German "Leistungsprüfungsordnung" (Performance Testing Regulation) for horse-riding tournaments.
Reader enquiries
KRAIBURG TPE GmbH & Co. KG
Friedrich-Schmidt-Str. 2
84478 Waldkraiburg
Germany
+49 8638 9810-0
info@​kraiburg-tpe.com
www.kraiburg-tpe.com
linkedin.com/company-beta/153790/
youtube.com/channel/UCQKi_-RJ8sJqMNfyfAO8PVQ
---
Notes for editors

About KRAIBURG TPE
KRAIBURG TPE (www.kraiburg-tpe.com) is a global manufacturer of thermoplastic elastomers. From its beginning in 2001 as subsidiary of the historical KRAIBURG Group founded in 1947, KRAIBURG TPE has pioneered in TPE compounds, today being the competence leader in this industry. With production sites in Germany, the US, and Malaysia the company offers a broad range of compounds for applications in the automotive, industrial, consumer, and for the strictly regulated medical sectors. The established THERMOLAST®, COPEC®, HIPEX®, and For Tec E® product lines are processed by injection molding or extrusion and provide numerous processing and product design advantages to manufacturers. KRAIBURG TPE features innovative capabilities as well as true global customer orientation, customized product solutions and reliable service. The company is certified to ISO 50001 at its headquarters in Germany as well as in Malaysia and holds ISO 9001 and ISO 14001 certifications at all global sites. In 2016, KRAIBURG TPE, with over 550 worldwide employees, generated sales of 167 million euros.