26 Aug 2019
INEOS Styrolution introduces new Luran® S 778T G2 UV ASA grade for innovative window facades
New grade is glass fibre reinforced
Material of choice for metal-plastic combinations
Well balanced product property profile
INEOS Styrolution, the global leader in styrenics, today introduces a new ASA ("acrylonitrile styrene acrylate") grade offering excellent weatherability and a high surface quality. In combination with properties like a high dimensional stability, the material excels in structural parts for outdoor applications such as window facades.
Luran S 778T G2 UV is an 8 percent glass fibre reinforced ASA grade. The solution offers a clear advantage in terms of UV resistance and shrinkage compared to other plastics solutions. It is the material of choice for metal-plastic combinations and structural parts for outdoor applications. Superior impact strength, dimensional stability, best-in-class weatherability and a high surface quality contribute to an excellent balanced property profile.
The material comes pre-colored eliminating the need for painting of the application.
"It is exciting to see that the material was received very positively by our customers. First applications have already been commercialised," comments Volker Pieper, Industry Development Manager Styrenics Specialties EMEA.
The new Luran S 778T G2 UV offers a balanced product property profile that makes it attractive for a variety of industries.
Visit us at the K in Düsseldorf, Germany, in hall 6 at booth D28 (October 16-23).
Reader enquiries
INEOS Styrolution
INEOS Styrolution Group GmbH
Mainzer Landstraße 50
60325 Frankfurt am Main
Germany
globalinfo@​styrolution.com
www.ineos-styrolution.com
@Styrolution
styrolution
http://www.StyrolutionGroup
---
Notes for editors
About INEOS Styrolution
INEOS Styrolution is the leading global styrenics supplier, with a focus on styrene monomer, polystyrene, ABS Standard and styrenic specialties. With world-class production facilities and more than 85 years of experience, INEOS Styrolution helps its customers succeed by offering the best possible solution, designed to give them a competitive edge in their markets. The company provides styrenic applications for many everyday products across a broad range of industries, including automotive, electronics, household, construction, healthcare, toys/sports/leisure, and packaging. In 2018, sales were at 5.4 billion euros. INEOS Styrolution employs approximately 3,500 people and operates 20 production sites in ten countries.
More information: www.ineos-styrolution.com.
Related images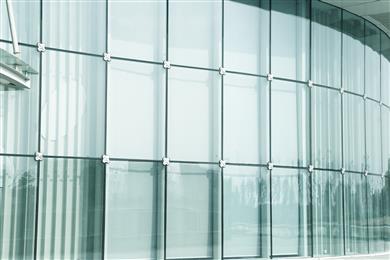 Editorial enquiries
Dr. Ralf Leinemann
INEOS Styrolution
+49 69 509550 1366
ralf.leinemann@​styrolution.com
Siria Nielsen
EMG
+31 164 317 036
snielsen@​emg-marcom.com
@siriajonna