11 Dec 2018
INEOS Styrolution's ABS materials selected by automotive company NIO for the model ES8
Lightweight solutions for innovative emobility
INEOS Styrolution's Terluran® and Novodur® High Heat grades selected for multiple applications
INEOS Styrolution, the global leader in styrenics, announces today that three of its grades from their family of ABS (acrylonitrile butadiene styrene) materials have been selected by NIO, an innovative automotive company dedicated to electrical vehicles (EVs), for their new ES8 model.
NIO, the global electric car company, whose "mission is to shape a joyful lifestyle by offering smart, premium electric vehicles and providing the best user experience", selected INEOS Styrolution's ABS materials for applications such as door panel, mirror housing and B-pillar.
Door panel
Terluran® GP-22, a grade known for its good impact resistance, great mechanical strength and rigidity and a high quality surface finish and gloss, has been selected as a key component in the ES8's door modules.
Mirror housing
Novodur® H701, a grade from INEOS Styrolution's High Heat product family, has been selected for the mirror housing. The grade is popular for its heat resistance, high impact strength and easy flowing.
B-pillar
Novodur® HH-106, another member of the High Heat product family, was chosen for the B-pillar of the model ES8. Novodur HH-106 excels with a balanced property profile making it the material of choice for a wide range of automotive applications.
Jonah Xiong, Regional New Business Development, Asia Automotive at INEOS Styrolution, comments: "NIO is an amazing and visionary company. We are very excited to work with a company with such an innovative spirit and provide them with best-in-class materials to be successful in their market."
Reader enquiries
INEOS Styrolution
INEOS Styrolution Group GmbH
Mainzer Landstraße 50
60325 Frankfurt am Main
Germany
globalinfo@​styrolution.com
www.ineos-styrolution.com
@Styrolution
styrolution
http://www.StyrolutionGroup
---
Notes for editors
About INEOS Styrolution
INEOS Styrolution is the leading global styrenics supplier, with a focus on styrene monomer, polystyrene, ABS Standard and styrenic specialties. With world-class production facilities and more than 85 years of experience, INEOS Styrolution helps its customers succeed by offering the best possible solution, designed to give them a competitive edge in their markets. The company provides styrenic applications for many everyday products across a broad range of industries, including automotive, electronics, household, construction, healthcare, toys/sports/leisure, and packaging. In 2017, sales were at 5.3 billion euros. INEOS Styrolution employs approximately 3,300 people and operates 18 production sites in nine countries.
For further information, please visit www.ineos-styrolution.com.
Related images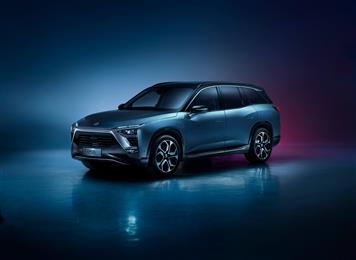 Also available in