26 Jun 2019
INEOS Styrolution Press Kit Pre K 2019
Please find below the Pre K 2019 press information of INEOS Styrolution.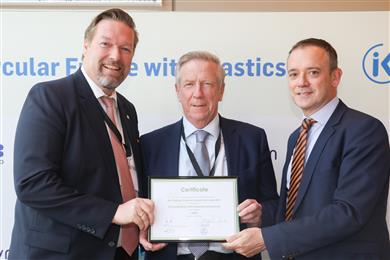 INEOS Styrolution, the global leader in styrenics, announces today that the company received the award as best polymer producer in Europe in the category PS (polystyrene) at the EuPC conference in Berlin, Germany.

GreenMantra and INEOS Styrolution have signed a Joint Development Agreement (JDA), which will align GreenMantra's patented technology and INEOS Styrolution's manufacturing infrastructure to convert waste polystyrene into chemical monomer building blocks that further advance the polystyrene circular economy by replacing a portion of virgin monomer feed in INEOS Styrolution's polymerization process.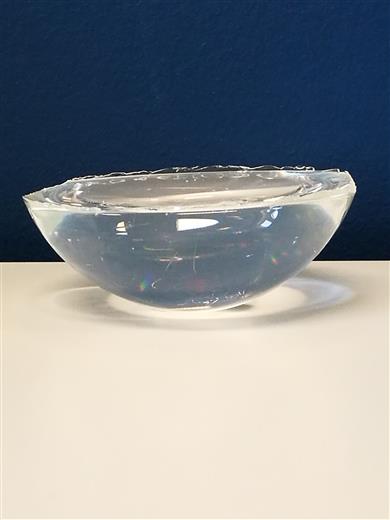 INEOS Styrolution, the global leader in styrenics, announces today that it completed the first successful test runs producing virgin polystyrene from previously depolymerised material. These experiments, completed at the company's Antwerp site in Belgium, can be seen as the practical proof of the recyclability of polystyrene.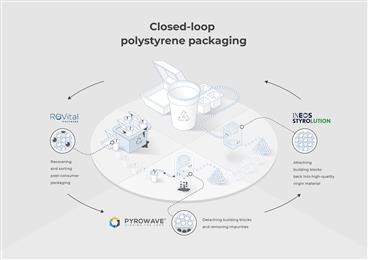 Today at the G7 Ministerial Meeting on Working Together on Climate Change, Oceans and Clean Energy, three industry leaders involved with post-consumer packaging recovery – ReVital Polymers, Pyrowave and INEOS Styrolution – announced a strategic partnership to recycle polystyrene packaging collected in consumer curbside and depot recycling systems as well as other sources such as restaurants, offices, schools and universities.
Agilyx Corporation and INEOS Styrolution have signed a memorandum of understanding (MOU) for deploying Agilyx's de-polymerisation technology at or near to an INEOS Styrolution facility in North America. The aim is to convert post-consumer polystyrene waste into styrene monomer that can be used to re-manufacture new polystyrene products.
Agilyx Corporation and INEOS Styrolution have signed a joint development agreement to develop a recycling process for polystyrene based on "chemical recycling" in the USA. This collaboration is aimed at achieving a circular economy, where polystyrene waste is recycled into virgin, high-quality styrenic polymers, thereby reducing plastic waste and allowing for re-use of this valuable material.
INEOS Styrolution, the global leader in styrenics, has been granted a funding from the German Federal Ministry (BMBF) for a research project regarding recycling of polystyrene. The project entails a technical feasibility study and the development of a holistic recycling concept in collaboration with waste management companies. The project also includes a commercial and an ecological evaluation of the recycling process.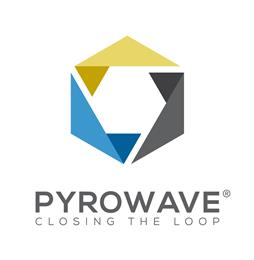 Pyrowave, a pioneer in Catalytic Microwave Depolymerization of plastics, and INEOS Styrolution America LLC, the American subsidiary of the global leader in styrenics, announce a strategic partnership to support Pyrowave's North American polystyrene recycling project.
Reader enquiries
INEOS Styrolution
INEOS Styrolution Group GmbH
Mainzer Landstraße 50
60325 Frankfurt am Main
Germany
globalinfo@​styrolution.com
www.ineos-styrolution.com
@Styrolution
styrolution
http://www.StyrolutionGroup
---
Notes for editors
About INEOS Styrolution
INEOS Styrolution is the leading global styrenics supplier, with a focus on styrene monomer, polystyrene, ABS Standard and styrenic specialties. With world-class production facilities and more than 85 years of experience, INEOS Styrolution helps its customers succeed by offering the best possible solution, designed to give them a competitive edge in their markets. The company provides styrenic applications for many everyday products across a broad range of industries, including automotive, electronics, household, construction, healthcare, toys/sports/leisure, and packaging. In 2018, sales were at 5.4 billion euros. INEOS Styrolution employs approximately 3,500 people and operates 20 production sites in ten countries.
More information: www.ineos-styrolution.com.
Related images
Editorial enquiries
Dr. Ralf Leinemann
INEOS Styrolution
+49 69 509550 1366
ralf.leinemann@​styrolution.com
Siria Nielsen
EMG
+31 164 317 036
snielsen@​emg-marcom.com
@siriajonna