Guardian

Guardian Glass
Guardian Glass, a major business unit of Guardian Industries, is one of the world's largest manufacturers of float, coated and fabricated glass products. At its 25 float plants around the globe, Guardian Glass produces high performance glass for use in exterior (both commercial and residential) and interior architectural applications, as well as transportation and technical products. Guardian glass can be found in homes, offices, cars and some of the world's most iconic architectural landmarks. The Guardian Glass Science & Technology Center continuously works to create new glass products and solutions using the most advanced technology to help customers See what's possible®. Visit guardianglass.com.
Guardian Industries
Guardian Industries, a global company headquartered in Auburn Hills, Michigan, operates facilities throughout North and South America, Europe, Africa, the Middle East and Asia. Guardian companies employ 18,000 people and manufacture high-performance float glass; coated and fabricated glass products for architectural, residential, interior, transportation and technical glass applications; and high-quality chrome-plated and painted plastic components for the automotive and commercial truck industries. Guardian's vision is to be a preferred partner to our customers, suppliers, employees and communities based on a foundation of mutual benefit. This drives our relentless focus on improving people's lives by providing products and services they value more highly than their alternatives and doing so responsibly while consuming fewer resources. Guardian is a wholly owned subsidiary of Koch Industries, Inc. Visit guardian.com.
Guardian Glass Europe
19, Rue du Puits Romain
L-9070 Bertrange
Luxembourg
+352 28 111 000
www.guardian.com
@guardianglasseu
guardian-glass-europe
Guardian.Industries
GuardianIndustriesTV
guardianglasseurope
6 Aug 2019

When designing a double skin façade, it is important to choose the right combination of glass to optimise the benefits in terms of energy management, dynamic selectivity, thermal insulation, and enhanced comfort, while minimising potential issues such as condensation, says Ralf Greiner, Product Application Manager for Guardian Glass in Europe.
6 Jun 2019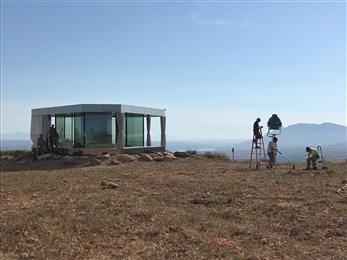 The famous and award-winning British television series Black Mirror, created by Charlie Brooker and streamed by the popular Netflix platform, features "La Casa del Desierto" by Guardian Glass in one of its new mind-bending stories in the series, now in its fifth season.
23 May 2019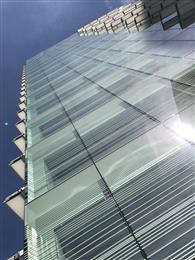 In the heart of Madrid's financial centre, in the AZCA district, stands Castellana 77, a building which, after two decades out of service, has begun a new iconic life thanks to luis vidal + arquitectos. The original 1977 tower is now a 62-metre-high office building, defining the skyline of the city in its own special way. With completion of the restoration, the building is a leader in terms of energy efficiency and environmental profile and has received the prestigious LEED Platinum certification. Guardian Glass high performance glass products for the façade helped contribute to achieving this LEED certification.
7 May 2019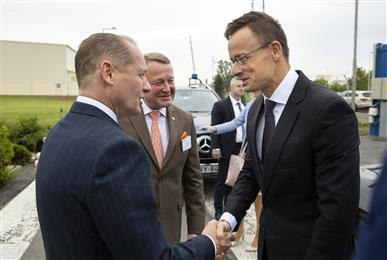 Guardian Glass welcomed today H.E. Mister Péter Szijjártó, Hungary's Minister of Foreign Affairs and Trade; Mister Zoltán Dávid, Orosháza's Mayor; Mister David Kostelancik, Chargé d'Affaires United States Embassy to Hungary; H.E. Mister Tamás Iván Kovács, Hungarian Ambassador to Belgium and Luxembourg; and H.E. Mister Marc Ungeheuer, Luxembourg Ambassador to Austria and Hungary, for the official inauguration of the company's new laminating line at its float glass plant in Orosháza, Hungary.
12 Feb 2019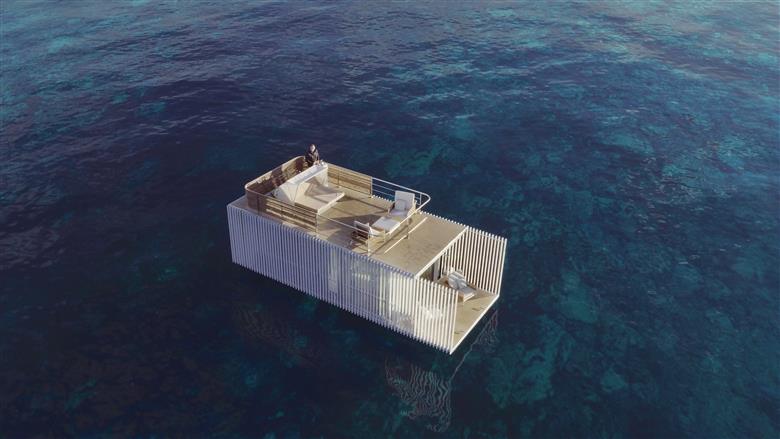 The architectural studio Mano de Santo and KMZero, Open Innovation Hub, part of Martinez Group, chose Guardian Glass when designing Punta de Mar, the first floating, dynamic and advanced accommodation in Spain. This innovative project, promoted by startup Punta de Mar, aims to take the concept of experiential tourism to another level, of which the first prototype is already placed at the Club Náutico in Denia on the Mediterranean Sea.
11 Dec 2018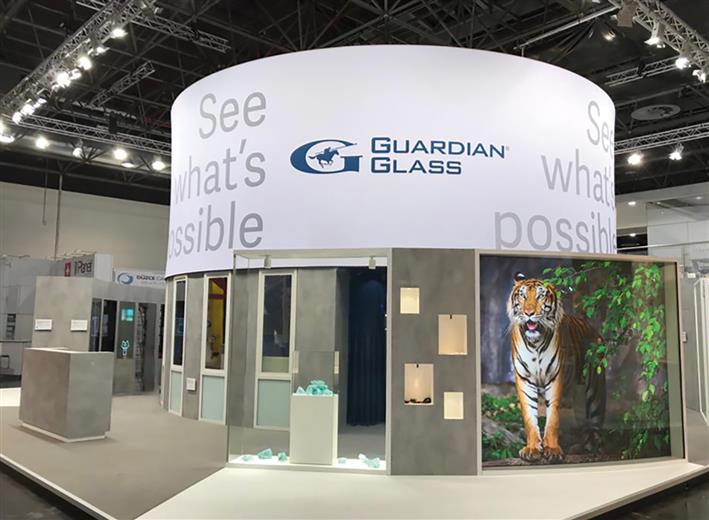 Guardian Glass will delight visitors to it stand at BAU 2019 with a demonstration of the endless possibilities of glass – for today tomorrow and beyond – to a world in which glass will play an even greater role in our lives. BAU, the world's leading trade fair for architecture, materials and systems, opens its doors in Munich, Germany, 14-19 January 2019.
29 Nov 2018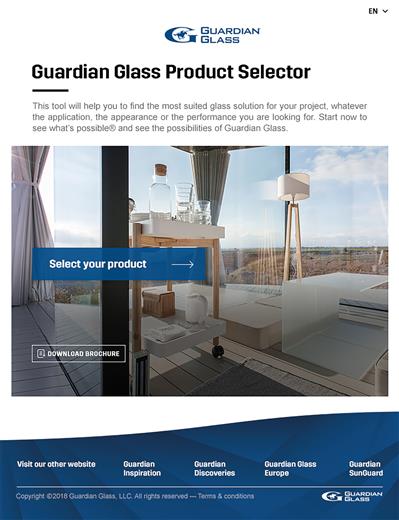 Guardian Glass Europe has launched an online Product Selector that allows customers to quickly find the most suitable Guardian Glass product for their project, whatever the application and whatever appearance or performance requirements are needed.
23 Oct 2018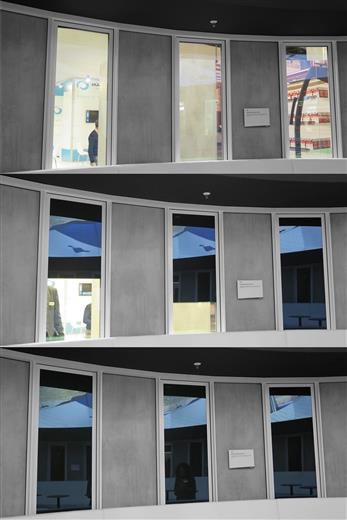 Guardian Glass has developed a new, cost effective, reliable, integrated shading solution for windows and doors. Guardian Glass is proceeding with plans to construct a pilot facility in Europe to launch the product, which is expected late in 2019.
2 Oct 2018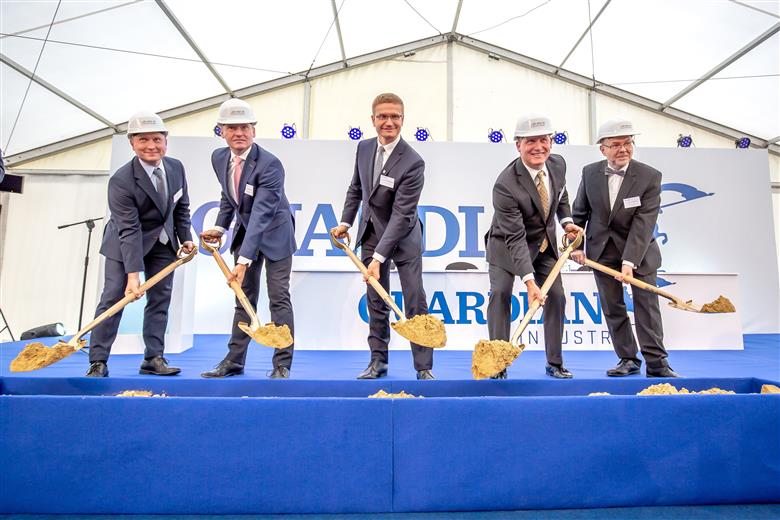 Guardian Glass welcomed today M. Janusz Michałek, President of the Katowice Special Economic Zone, and M. Krzysztof Matyjaszczyk, Częstochowa City Mayor, for the groundbreaking ceremony of the company's new plant in Częstochowa, Poland.
17 Sep 2018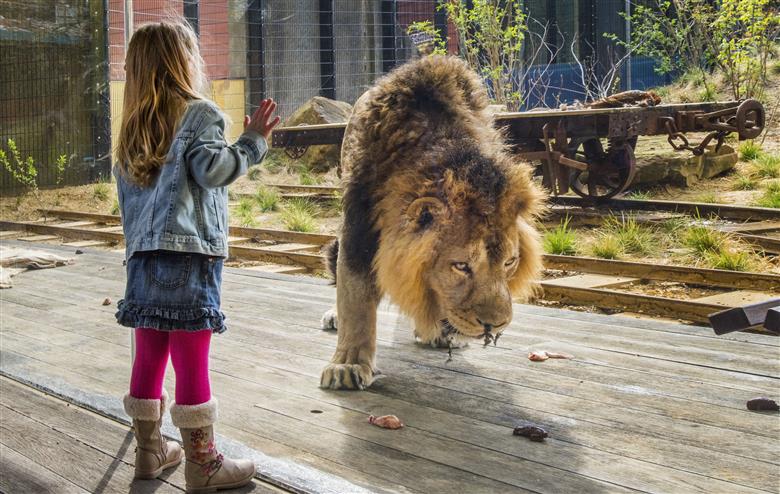 The Guardian Glass presence at glasstec 2018 is in the form of an interactive, multi-sensory exhibit (Hall 10, Stand A24) where customers can experience the huge variety of possibilities of glass – not just for today, but tomorrow and beyond. Glasstec, the world's leading event for the glass industry, opens its doors in Düsseldorf, Germany, 23-26 October.
5 Sep 2018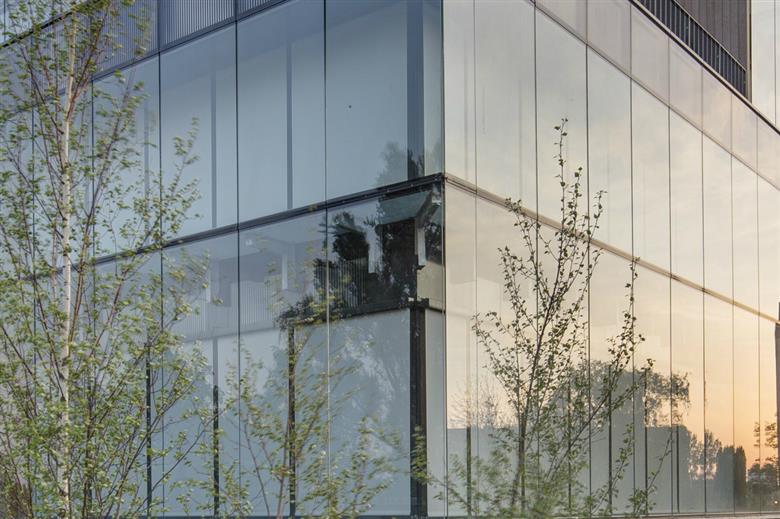 Guardian Glass has introduced a new double-silver coated solar control glass with a grey, neutral appearance that meets current architectural trends for glass facades and windows.
5 Jul 2018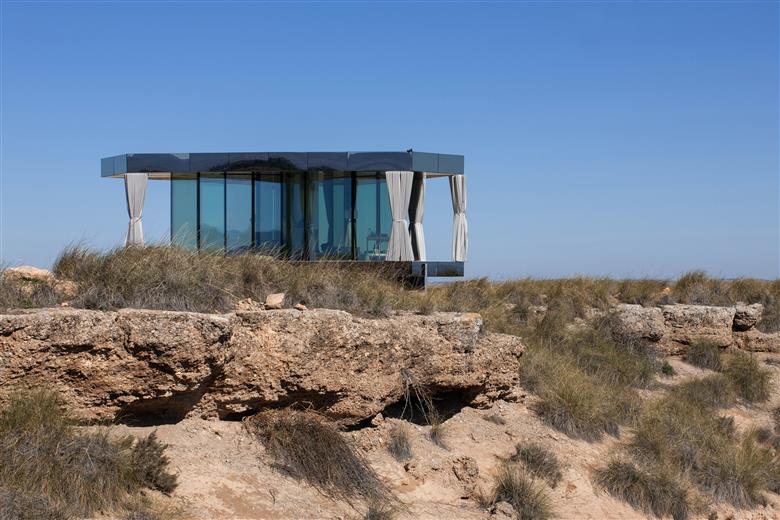 Different buildings have differing needs with respect to aesthetics, performance and function. Few building materials can have as great an impact on all three of these areas as glass.
28 Jun 2018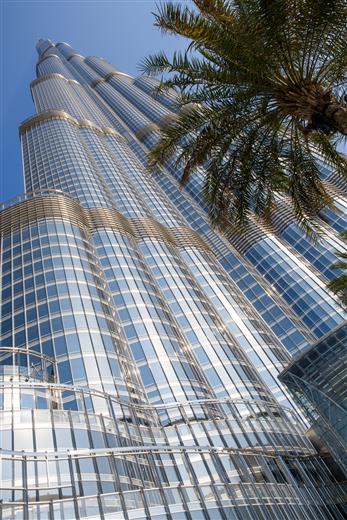 Glass for megatall buildings (i.e. skyscrapers over 600 metres high) often tends to be taken for granted in terms of its technical functions. Yet the high-tech, high strength glazing that covers today's megatall buildings – such as the Burj Khalifa in Dubai – is as important to the building's performance as the steel and concrete inside it.