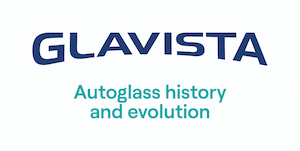 26 Sep 2022
Glavista at Automechanika Frankfurt 2022: The Future is a Journey
Innovative autoglass solutions with smart glass and smart film technologies for solar control, privacy and more
Llodio, Spain, September 26, 2022 – Glavista, formerly Guardian Automotive, has taken the opportunity of this year's Automechanika from September 13 to 17 in Frankfurt/Main, Germany to showcase its latest innovations and visions in autoglass for electrified, shared, connected and autonomous driving. Visitors at the company's booth were able to experience, relate to and interact with the brand's cutting-edge autoglass technology presented under the motto 'The future is a journey'.
"Automechanika was a great place for us to speak face to face with valued partners and customers after what has undoubtedly been a challenging couple of years for everyone," says Oscar Tejedor, General Manager, Glavista. "The show provided an excellent platform to communicate and illustrate how we envisage the future of autoglass as an ongoing journey to enhanced quality, innovation, safety, flexibility, closeness, sustainability & best service."
By closely monitoring the industry's latest trends and technologies, Glavista has established itself as a key player driving the continuous innovation in autoglass. As a result, the company's Automechanika exhibit focused on a number of advanced concepts, including:
Advanced film technologies for solar control, privacy and photovoltaic layers
One key exhibit area at Glavista's booth showcased sunroofs from small and hinged to large panoramic designs. In the future, integrated smart film technology will allow users to 'dim' the transmission of daylight for customized solar control, and an additional photovoltaic film layer or integrated solar panel in the sunroof could extend the driving range of EVs.
Similarly, dimmable rear and side windows will offer enhanced passenger comfort and privacy on demand by switching the transparency to partly or fully opaque, as required.
Major investments in quality, innovation and sustainability
As well as being able to spend time with customers, the fair was an excellent opportunity for Glavista to show how it embraces sustainability in everything they do. Glavista believes the future is a journey, and as such, the company is committed to our planet, consistently adopting measures it believes to be necessary to protect our environment. Major investments in it´s Center of Excellence in Llodio, Spain help the company push boundaries both in product quality and new product technologies as well as in processes, always seeking out optimization and efficiency.
Customer focused market approach
As an independent supplier to the automotive OEM and aftermarket, Glavista builds on 90 years of expertise in autoglass, combining uncompromising product and service quality with a dynamic and customer focused market approach. Single autoglass components can be shipped to selected regions overnight. An easy-to-use eShop offers convenient ordering and access to qualified market experts. In addition, customers can benefit from the day-to-day support available as part of the company's well-received Turbo Club loyalty rewards program.
Manufacturing flexibility
Glavista holds the International Automotive Task Force (IATF) Certification, giving customers the peace of mind that its products are manufactured to the highest OEM standards. The company's state-of-the-art production facility enables the flexible production of one of the largest varieties of laminated and tempered glass products to fulfill virtually any orders from both original equipment and aftermarket customers.
The future is a journey. If you were not able to attend Automechanika 2022, visit www.glavista.com to learn more about how the company's product innovations can help you meet your autoglass needs on your journey into a bright and smart automotive future.
Reader enquiries
Glavista
José Matía No. 36
01400 Llodio
Spain
showcase/guardian-automotive-europe
channel/UCMBQlnqwe8zlKg5QEVD00BA
---
Notes for editors
About Glavista
With almost 90 years experience in the dynamic automotive industry, Glavista produces and distributes premium quality automotive glass from the heart of Europe. With production facilities in Llodio and Valencia, Spain, as well as a distribution centre in Karlsruhe, Germany, and 350 employees, the company has the capacity to cater to both the Original Equipment and Aftermarket. Its long history of expertise and outstanding customer care guarantees flexible and speedy service, always.
The production processes in Llodio are certified according to the IATF standard, internationally binding for automotive suppliers. In addition, the company has a sales network in over 30 countries around the world. www.glavista.com
Related images