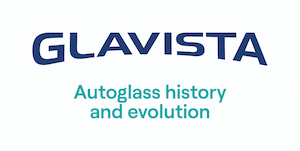 24 Sep 2021
Guardian Automotive is now Glavista
The transition from Guardian Automotive to Glavista follows a series of exciting strategic developments for the company
Llodio, Spain, September 24, 2021 – Guardian Automotive, one of the leading premium autoglass solutions providers, has rebranded as Glavista. The transition follows almost a year's planning and means that the company - now independent from Guardian – moves forward into an exciting future.
Glavista's new name was revealed on 23rd September during a special hybrid event at the AIC-Automotive Intelligence Center, a European center for the generation of value for the automotive sector, in which physical attendees were joined by online participants from all over Europe. As well as an address from Glavista's CEO, Óscar Tejedor, guests were treated to an appearance by former Formula 1 racing professional Mark Webber, who spoke passionately about the importance of change.
The transition from Guardian Automotive to Glavista follows a series of exciting strategic developments for the company. Since 2020, Guardian Automotive has been an independent company focusing only on autoglass solutions. With a new investor, major financing in state-of-the-art equipment at the company's Center of Excellence in Llodio, Spain, has grown its offering, enabling the manufacture of both laminated and tempered glass. Glavista can now fulfil an even greater range of orders forcustomers in both the OE and Aftermarket.
With a second to none track record in the dynamic automotive industry, spanning almost 90 years, Guardian Automotive has built a hard-earned reputation for producing products of world-beating quality. The unveiling of the Glavista brand marks the next important step in the company's exciting journey. It's first-class R&D teams continue to monitor the industry's latest trends and technologies, constantly innovating in the production of autoglass. Glavista CEO Óscar Tejedor notes that "by consistently pushing the bar in this way, Guardian Automotive established itself as a key player in the automotive revolution. Now, as Glavista, we look forward to continuing on this journey full of interesting goals and challenges."
Reader enquiries
Glavista
José Matía No. 36
01400 Llodio
Spain
showcase/guardian-automotive-europe
channel/UCMBQlnqwe8zlKg5QEVD00BA
---
Notes for editors
About Glavista
With almost 90 years experience in the dynamic automotive industry, Glavista produces and distributes premium quality automotive glass from the heart of Europe. With production facilities in Llodio and Valencia, Spain, as well as a distribution centre in Karlsruhe, Germany, and 350 employees, the company has the capacity to cater to both the Original Equipment and Aftermarket. Its long history of expertise and outstanding customer care guarantees flexible and speedy service, always.
The production processes in Llodio are certified according to the IATF standard, internationally binding for automotive suppliers. In addition, the company has a sales network in over 30 countries around the world. www.glavista.com