16 Nov 2021
Join us at formnext: Hall 11.0, Booth E12
GE Additive formnext 2021
GE Additive – part of GE (NYSE: GE) is a world leader in metal additive design and manufacturing, a pioneering process that has the power and potential to transform businesses. Through our integrated offering of additive experts, advanced machines, and quality powders, we empower our customers to build innovative new products. Products that solve manufacturing challenges, improve business outcomes, and help change the world for the better. GE Additive includes additive machine brands Concept Laser and Arcam EBM, along with additive powder supplier AP&C.
Press Releases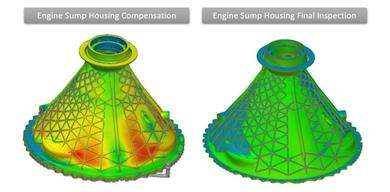 Today at formnext, GE Additive debuted its Amp™ cloud-based, process management software platform. It also announced limited release from mid-November 2021 of the first two modules; Print Model and Simulation & Compensation, for Concept Laser M2 machine users, with wider release planned for the second quarter of 2022.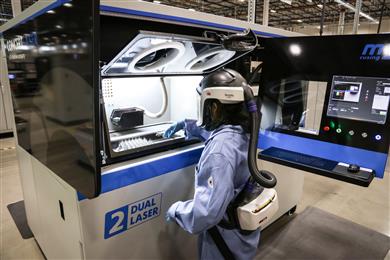 GE Additive and Wichita State University's National Institute for Aviation Research have signed a non-binding Memorandum of Understanding as the cornerstone of a new collaborative effort aimed at supporting the U.S. Department of Defense's (DoD) accelerated adoption of metal additive manufacturing technology.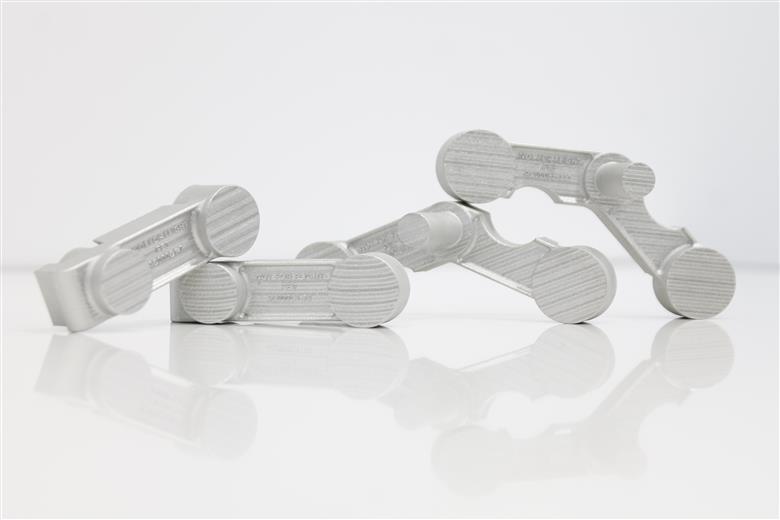 Building on the earlier success and momentum of the Pacer Edge program, the US Air Force (USAF) and GE have entered Phase III of its metal additive manufacturing pathfinder. This phase tackles the USAF's sustainment behemoth of 'cold starts' head-on.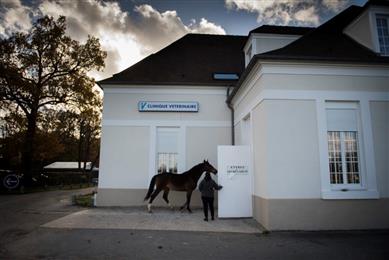 Neck and vertebral fractures caused by falls at high speed are some of the most common causes of injury in racehorses. And every year many injured racehorses find their way to the outskirts of Paris for treatment by an innovative equine veterinary surgeon Dr. Fabrice Rossignol and his team at the world-renowned Clinique de Grosbois.
Reader enquiries
GE Additive

---
Related images
Editorial enquiries
Shaun Wootton
GE Additive
Kim Vermeer
EMG
Siria Nielsen
EMG