28 Jun 2017
EMG launches dedicated 3D Printing & Additive Manufacturing practice
Integrated offer builds on extensive materials and industrial expertise
Bergen op Zoom, Netherlands, June 28, 2017 – EMG, the specialist, industrial communications agency today announces the creation of a practice dedicated to the growing additive manufacturing sector. The practice draws on the experience of 10 consultants, editorial and creative staff from across the agency's existing account teams in Europe and China. The team will be overseen by senior consultant Shaun Wootton.
The multidisciplinary practice offers marketing communications, public and influencer relations and digital solutions to both established companies already working in enterprise-scale additive manufacturing, academic spin-offs and start-ups, as well as industrial firms making their first forays in the space.
Greg Farrett, EMG CEO said, "The momentum in additive manufacturing comes as no surprise to us. Given our background in advanced materials, plastics and chemicals and across multiple vertical sectors, we've been watching developments closely.
"Many of our existing clients are focusing heavily on the sector both in investment and communications efforts. This is a dynamic and fluid sector, but one backed with financial and R&D investment. While we expect the market to consolidate further… and rapidly, we think the timing is perfect for us to consolidate our own experience and the reason we're launching a dedicated practice today."
Shaun Wootton said, "We're already helping our large industrial clients tell their additive manufacturing story across multiple channels."
"A great deal of innovation is happening in very entrepreneurial small-medium sized firms and start-ups, so we have also developed a range of modular solutions to help shape their communications campaigns, marketing efforts and developing content."
Reader enquiries
EMG
Lelyweg 6
4612 PS Bergen op Zoom
Netherlands
---
Notes for editors

About EMG
EMG is an independent, privately-owned integrated marketing services agency with revenues of €6m (2016). A specialist in industrial communications, we operate globally from our offices in the Netherlands and China. Our 50-strong team brings unparalleled experience working across multiple industry sectors and unparalleled knowledge of the advanced materials sector.
Related images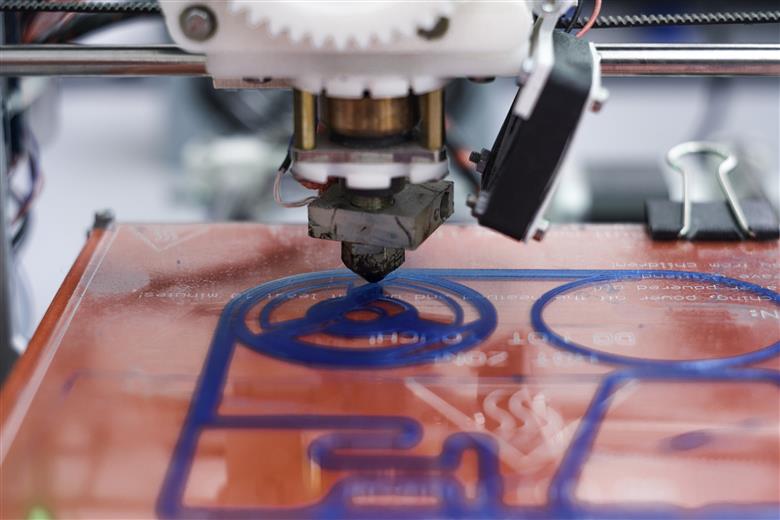 Editorial enquiries
Brigitta de Vries
EMG