10 Mar 2016
EMG supports ELIX Polymers' positioning and communications strategy
Bergen op Zoom, March 10, 2016 – ELIX Polymers has chosen EMG, the leading international B2B and industrial communications specialist, to develop its key messaging matrix and strategic trade media activities.
As a leading manufacturer of ABS resins, ELIX Polymers is a specialist provider of tailor-made solutions for high quality thermoplastics applications. With a track record of more than 40 years, it has built a strong reputation as a provider of products, solutions and technical services.
Following a number of acquisitions and name changes over the last few years, there was a need for a clear positioning strategy. With a view to further business growth, management was looking to globally position its brand and (re-)establish its market positioning as a key industry supplier and as a company capable of addressing the latest and most prominent industry challenges.
EMG worked with ELIX Polymers leadership team to develop a messaging framework as a basis for a communications plan to start building brand awareness and position the company as a true client focused global leader in the thermoplastics industry.
To ensure the right messaging for the right audience, EMG supported the Marketing team in aligning their stories in an agreed framework. This ensures that all future communications highlight the company's strengths and will focus on the extensive range of customer benefits. This also forms the basis for developing a media relations plan which is now being implemented as the company prepares for its presence at K 2016 in Düsseldorf.
Carlos Müller, Business Director at ELIX Polymers said: "EMG has a strong reputation as a communication consultancy specialised in industrial media relations and marketing communications – and is especially strong in plastics and chemicals. So EMG was able to quickly implement our communications strategy. We lost almost no time in developing our messaging, whilst at the same time working on a range of press releases and other collateral. An additional benefit was that the EMG team has an in-depth understanding of our end-user markets such as Automotive and Healthcare. In short, we were all speaking the same language from the outset."
Nancy van Heesewijk, Account Director at EMG, said: "Taking the messaging to market was the next step. We have delivered a number of press releases and supported ELIX Polymers at Fakuma, in messaging to both customers and leading trade media.
To measure the effectiveness and to provide ongoing refinement of ELIX Polymers' communications strategy, EMG uses its proprietary tools to handle monitoring and analysis of media coverage. "The initial results indicate that our storylines have been received well by the trade media and have helped to create excellent coverage", concluded Carlos Müller.
Reader enquiries
EMG
Lelyweg 6
4612 PS Bergen op Zoom
Netherlands
---
Notes for editors

About EMG
EMG is the leading international communication consultancy specialised in industrial media relations and marketing communications. With a mission to deliver effective business communications for its clients primarily in the automation, chemicals, construction, energy, packaging, marine, materials and processing sectors and related vertical markets, EMG has built its business on developing integrated marketing communications programmes for international organisations. EMG was founded in 1991 and has offices in The Netherlands and China. EMG provides international communications support to clients that include Avery Dennison, Belden, Clariant, DSM, GE, Guardian, Henkel, Moog and TE.
EMG is the founding partner of the Eurocom Worldwide global alliance and of EMG Asiacom, the regional network of B2B specialist agencies which provides local PR and communications expertise for key markets including China, Singapore, India, Japan, Korea and Australia.
For more information, please visit www.emg-pr.com or Twitter, LinkedIn, Facebook and Google+.
About ELIX Polymers
ELIX Polymers is a leading manufacturer of ABS (Acrylonitrile-Butadiene-Styrene) resins and derivatives in Europe. Operating from its head office in Tarragona, Spain, and with Sales support teams in all key markets, the company is a specialist provider of tailor-made solutions for high quality thermoplastics applications. With a 40-year track record, ELIX Polymers is an expert in ABS polymers, and it has the resources, the expertise and the experience to create value for its customers through highly individual solutions.
ELIX Polymers offers a broad range of material solutions for a variety of industries and applications, meeting the stringent requirements of the Health Care, Automotive, Appliances, Electronic, Toys and other industries.
For more information please visit www.elix-polymers.com.
Related images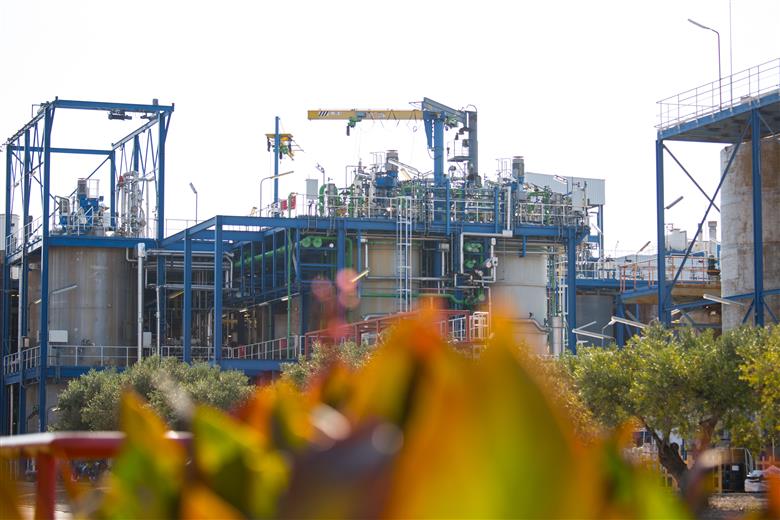 Editorial enquiries
Nancy van Heesewijk
EMG