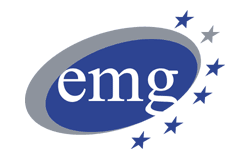 17 Jun 2014
EMG to manage media relations for REC in the Benelux region
Bergen op Zoom, June 17, 2014 - EMG has been appointed by REC, a leading global provider of solar energy solutions, to develop and manage its media relations programme in the Benelux. EMG will create an ongoing campaign to broaden REC's positioning in the region and enhance its profile as one of the industry's leading solar solution providers.
"We are delighted to have been selected by REC," said Paulien Boumans, Client Services Director, EMG. "We've worked with a variety of energy sector clients so we understand their industry and we have the right media contacts to help tell their story."
Boumans added, "Solar continues to be an important topic in the discussions around sustainable energy. REC has many interesting installations to showcase here in the region, such as the panels powering the production at Heineken's Wieckse beer brewery. In addition, their investments in innovation result in a continuous flow of technology stories around higher efficiency and lower cost devices as drivers in solar integration."
EMG has a proven track record in managing fully integrated media relations programmes based on more than 20 years of experience in reaching industrial decision makers across the world.
Reader enquiries
EMG
Lelyweg 6
4612 PS Bergen op Zoom
Netherlands
+31 164 317 000
emg@​emg-pr.com
www.emg-pr.com
@EMGpr
linkedin.com/company/emg-pr
facebook.com/emg.pr
---
Notes for editors

About REC
REC is a leading global provider of solar energy solutions. With more than 15 years of experience, we offer sustainable, high performing products, services and investments for the solar industry. Together with our partners, we create value by providing solutions that better meet the world's growing energy needs. REC is headquartered in Norway and listed on the Oslo Stock Exchange (ticker: RECSOL). Our 1,600 employees worldwide generated revenues of USD 647 million in 2013
Find out more about REC at www.recgroup.com.
About EMG
EMG is the leading international communication consultancy specialised in industrial media relations and marketing communications. With a mission to deliver effective business communications for its clients primarily in the automation, chemicals, construction, energy, packaging, marine, materials and processing sectors and related vertical markets, EMG has built its business on developing integrated marketing communications programmes for international organisations. EMG was founded in 1991 and has offices in The Netherlands, China and Singapore. EMG provides international communications support to clients that include Avery Dennison, Belden, Clariant, DSM, GE, and Moog.
EMG is the founding partner of the Eurocom Worldwide global alliance and of EMG Asiacom, the regional network of B2B specialist agencies which provides local PR and communications expertise for key markets including China, Singapore, India, Japan, Korea and Australia.
For more information, please visit www.emg-pr.com or follow us on Twitter, LinkedIn, Facebook and Google+.