19 Sep 2023
Fakuma 2023: ELIX Polymers presents sustainable materials under its E-LOOP brand
Tarragona, September 19, 2023 - ELIX Polymers is looking forward to showcasing its new sustainable E-LOOP products and services. Fakuma 2023 will be held in Friedrichshafen, southern Germany, from 17 to 21 October, and the specialty ABS global supplier will be located at Stand 5003 in Hall B5 to showcase its latest innovations.
ELIX has placed all of its Circular Economy activities under the E-LOOP brand name with two strategic programmes from ELIX Sustainable Portfolio Solutions: Circular Plastics and Responsible Innovation. At FAKUMA, the global company will introduce its most effective circular solutions and innovations under the E-LOOP brand and the motto "Let's close the loop".
At the stand, products with mechanically recycled content E-LOOP H801 MR, E-LOOP Ultra 4105 MR and E-LOOP PC/ABS 5120 MR will be displayed. These products have properties equivalent to the traditional prime versions and CO2-emissions can be reduced by 29%. Several premium Automotive OEMs have approved the materials, they have been validated by important tiers and are already being used for highly demanding interior and exterior automotive applications.
E-LOOP CR products are manufactured from sustainable certified raw materials that include circular and biobased feedstocks. These products are certified under ISCC+ and mass balance model is used to ensure traceability and transparency in the whole supply chain. Different combinations of feedstocks are possible as there are different sources for the 3 main monomers: fossil fuel-based feedstocks, chemically recycled post-consumer waste and biobased feedstocks. Depending on the final mix of monomers, up to 60% CO2-emission reductions can be achieved compared to prime grades.
ELIX Polymers was the 1st ABS producer to receive yellow cards for its E-LOOP products with certified raw materials as requested by customers from E&E and consumer goods segments.
If you wish to receive more information or develop more sustainable products adapted both to your needs as well as society's demands, please visit Stand 5003 in Hall B5 at Fakuma 2023 in Friedrichshafen from 17 to 21 October 2023, or contact us at circular-economy@elix-polymers.com.
Reader enquiries
ELIX Polymers
Polígono Industrial - Crta. Vila-seca-La Pineda s/n
43110 La Canonja (Tarragona)
Spain
---
Notes for editors
ELIX Polymers - ELIX Polymers, a member of Sinochem International, is a leading manufacturer of ABS (Acrylonitrile-Butadiene-Styrene) resins and derivatives in Europe.
Operating from its head office in Tarragona, Spain, and with Sales support teams in all key markets, the company is a specialist provider of tailor-made solutions for high quality thermoplastics applications. With more than 45 years of track record, ELIX Polymers is an expert in ABS polymers, and it has the resources, the expertise and the experience to create value for its customers through highly individual solutions.
ELIX Polymers offers a broad range of material solutions for a variety of industries and applications, meeting the stringent requirements of the Healthcare, Automotive, Appliances, Electronic, Toys and other industries.
For more information, please visit www.elix-polymers.com.
As per corporate identity, ELIX is written in capitals. Would you be so kind as to use this way of writing when publishing this story? Many thanks.
Related images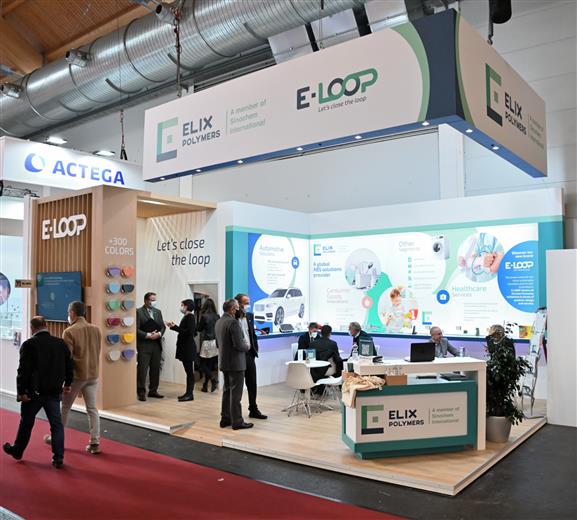 Also available in