3 May 2022
ELIX Polymers earns the Platinum medal from EcoVadis for its good sustainability practices
Tarragona, May 3, 2022 - ELIX Polymers, a leading global thermoplastics manufacturer, continues to make great strides in terms of sustainability and corporate social responsibility. Every year, ELIX Polymers undergoes a series of demanding audits and assessments. This year, 2022, the company has once again undergone the annual evaluation conducted by EcoVadis, a reputed agency in the Corporate Social Responsibility (CSR) area.
For the first time, ELIX Polymers has succeeded in earning the Platinum medal from EcoVadis, the highest recognition for CSR, given to only 1% of companies evaluated globally. The company improved its standards in all areas and earned an overall score exceeding 75/100, thereby placing it among the best assessed companies.
The agency evaluates suppliers from 110 countries in 150 different sectors, assessing their corporate policies, initiatives and achievements in areas related to the environment, work practices, fair trade practices and the supply chain, thus reflecting the performance of ELIX Polymers in terms of CSR.
ELIX Polymers remains committed to contributing to the transformation of industry towards a sustainable development model based on a circular economy. As a part of this transformation, the leading ABS company is working to achieve the complete integration of sustainability in its business model, aligned with the Sustainable Development Goals (SDGs) of the United Nations.
David Castañeda, the company's CEO, states that "At ELIX Polymers, we have defined a long-term sustainability strategy, with an ambitious action plan up to 2025. This strategy will respond to the four main purposes that are comprised in ELIX's sustainable vision: adopting ethical values, driving the transition towards a circular economy, reducing the ecological footprint to the minimum and continuing to develop human capital". David adds that "This platinum recognition encourages us even further to continue advancing and building partnerships with other stakeholders of our value chain, with the clear objective of offering more sustainable solutions".
ELIX Polymers is firmly committed to corporate social responsibility and puts every effort into maintaining a strategic line of sustainable management, which consequently leads to obtaining prestigious certifications such as EcoVadis Platinum.
Reader enquiries
ELIX Polymers
Polígono Industrial - Crta. Vila-seca-La Pineda s/n
43110 La Canonja (Tarragona)
Spain
---
Notes for editors
ELIX Polymers - ELIX Polymers, a member of Sinochem International, is a leading manufacturer of ABS (Acrylonitrile-Butadiene-Styrene) resins and derivatives in Europe.
Operating from its head office in Tarragona, Spain, and with Sales support teams in all key markets, the company is a specialist provider of tailor-made solutions for high quality thermoplastics applications. With more than 45 of track record, ELIX Polymers is an expert in ABS polymers, and it has the resources, the expertise and the experience to create value for its customers through highly individual solutions.
ELIX Polymers offers a broad range of material solutions for a variety of industries and applications, meeting the stringent requirements of the Healthcare, Automotive, Appliances, Electronic, Toys and other industries.
For more information, please visit www.elix-polymers.com.
As per corporate identity, ELIX is written in capitals. Would you be so kind as to use this way of writing when publishing this story? Many thanks.
Related images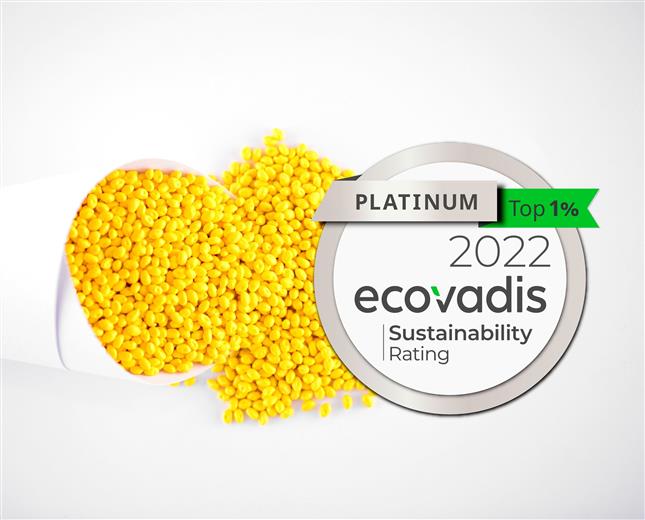 Also available in