29 Mar 2022
ELIX Polymers, AnQore and OCI N.V. support European consumer goods company to produce more sustainable products
URMOND, AMSTERDAM & TARRAGONA, March 29, 2022 - Today, AnQore, OCI and ELIX Polymers announced that a major European consumer goods manufacturer will use ELIX E-LOOP ABS, a step that will substantially reduce the carbon footprint of its products and contribute to a more sustainable value chain. The ABS is based on Econitrile, a sustainable version of acrylonitrile launched by AnQore, which in turn is produced using sustainable ammonia from OCI.
A leading European manufacturer of ABS, ELIX Polymers, recently grouped all of its Circular Economy products and services under the new E-LOOP brand name. In addition to the ELIX E-LOOP ABS that it will supply to a prominent European consumer goods business as part of this cooperation, the company is also working on several more sustainable products with mechanically and chemically recycled content for several industry segments, including automotive, healthcare and toys.
The chemically recycled products are all certified with the ISCC PLUS certification (International Sustainability and Carbon Certification). ELIX was the first producer of ABS and ABS-based materials in the world to obtain the ISCC PLUS certification for its production facility in Tarragona, Spain.
"Partnerships such as the one announced today will allow us to achieve our sustainability goals and offer products to society that are manufactured using sustainable materials", said David Castañeda, CEO of ELIX Polymers.
ELIX E-LOOP ABS is made using Econitrile, a versatile, low-carbon footprint product with uses ranging from toys and air filters through to water treatment and engineering materials. Econitrile supports the production of both bio-methane to bio-ammonia and of bio- and circular-naphtha into sustainable propylene. AnQore is the first company in the world to introduce this type of sustainable acrylonitrile into its portfolio to power responsible sourcing and the circular economy.
AnQore's CEO, Pieter Boon, commented "We are very proud to work with ELIX Polymers and OCI N.V. in making our value chains more sustainable. Econitrile is unique in the sense that it is readily available and allows consumers of acrylonitrile to immediately reduce the CO2 footprint of their products. By offering Econitrile, made from bio- or recycled raw materials, we support our customers on their journey to a more sustainable future".
The sustainable ammonia produced by OCI uses biomethane in the production process. This practice was pioneered at OCI, which is the first company to introduce this type of sustainable ammonia into its portfolio, thus contributing to responsible sourcing of bio-based materials. OCI is a first-mover in industrial decarbonisation and a leader in developing sustainable ammonia markets, alongside its other renewable products such as bio-methanol and development low carbon fertilisers. Through collaboration with its partners and customers, OCI is making the value chain greener and contributing to a more sustainable world.
Reader enquiries
ELIX Polymers
Polígono Industrial - Crta. Vila-seca-La Pineda s/n
43110 La Canonja (Tarragona)
Spain
---
Notes for editors
ELIX Polymers - ELIX Polymers, a member of Sinochem International, is a leading manufacturer of ABS (Acrylonitrile-Butadiene-Styrene) resins and derivatives in Europe.
Operating from its head office in Tarragona, Spain, and with Sales support teams in all key markets, the company is a specialist provider of tailor-made solutions for high quality thermoplastics applications. With more than 45 of track record, ELIX Polymers is an expert in ABS polymers, and it has the resources, the expertise and the experience to create value for its customers through highly individual solutions.
ELIX Polymers offers a broad range of material solutions for a variety of industries and applications, meeting the stringent requirements of the Healthcare, Automotive, Appliances, Electronic, Toys and other industries.
For more information, please visit www.elix-polymers.com.
As per corporate identity, ELIX is written in capitals. Would you be so kind as to use this way of writing when publishing this story? Many thanks.
About AnQore - For over 50 years, AnQore has been an innovative supplier of quality raw materials. Our experienced team of professionals focuses on the sustainable, safe, and secure supply of acrylonitrile, Econitrile, acetonitrile, ACH, sodium cyanide, hydrogen cyanide, ammonium sulphate and 1.4 diaminobutane. With a workforce of almost 200 people, AnQore is dedicated to reducing its impact on the environment and becoming carbon neutral before 2050. www.anqore.com or www.econitrile.com.
About OCI N.V. - OCI N.V. (Euronext: OCI) is a leading global producer and distributor of hydrogen products providing low carbon fertilisers, fuels, and feedstock to agricultural, transportation, and industrial customers around the world. OCI's production capacity spans four continents and comprises approximately 16.2 million metric tons per year of hydrogen products including nitrogen fertilisers, methanol, biofuels, diesel exhaust fluid, melamine, and other products. OCI has more than 3,850 employees, is headquartered in the Netherlands and listed on Euronext in Amsterdam. www.oci.nl.
Related images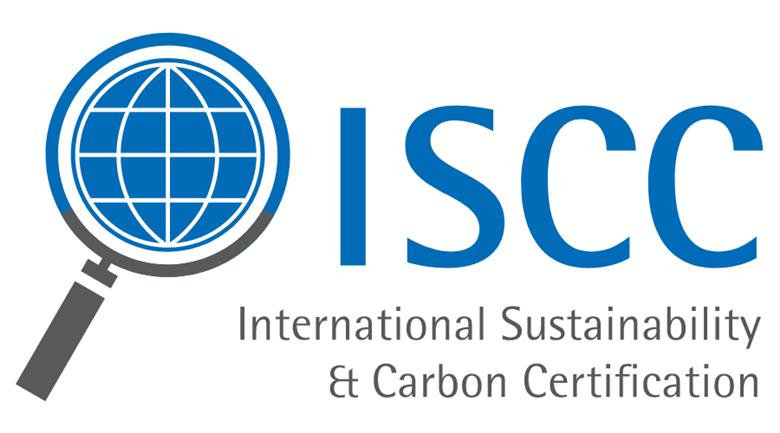 Also available in