18 Jun 2019
ELIX Polymers wins Best European ABS Polymer Producer Award
Tarragona, June 18, 2019 – ELIX Polymers has won the Best Polymer Producers Awards for Europe in the ABS category. The Award was announced at a Gala Dinner in Berlin as part of the 2019 Annual EuPC (European Plastics Converters) Meeting.
The Award follows an online survey in which polymer users from across Europe evaluated the performance of their suppliers over the past 12 months, covering 8 different product categories. Questions covered a range of topics, including "Polymer quality", "Regulatory compliance", "Delivery reliability", "Communication" and "Innovation". Winning this prestigious award for the second year running, ELIX received an "excellent" rating in the ABS category.
David Castañeda, CEO of ELIX Polymers, and Carlos Müller, Business Director, attended the prize-giving ceremony. Speaking on behalf of the entire company, David Castañeda said: "ELIX is honoured to receive this award. We would like to thank all our customers for such a positive evaluation. We will continue to do our best to provide the very best products and services to the industry," said David.
"The Best Polymer Producers Awards were created in 2016 to re-establish a constructive dialogue and good communication between polymer suppliers and users in Europe. A growing number of voters every year underlines the success of these Awards." Ron Marsh, Chairman of the Polymers for Europe Alliance.
Reader enquiries
ELIX Polymers
Polígono Industrial - Crta. Vila-seca-La Pineda s/n
43110 La Canonja (Tarragona)
Spain
+34 977 83 54 00
info@​elix-polymers.com
www.elix-polymers.com
@ELIXPolymers
elix-polymers
channel/UC58zsdlRxKUe58w3Dgtuvww
---
Notes for editors
ELIX Polymers - ELIX Polymers is a leading manufacturer of ABS (Acrylonitrile-Butadiene-Styrene) resins and derivatives in Europe.
Operating from its head office in Tarragona, Spain, and with Sales support teams in all key markets, the company is a specialist provider of tailor-made solutions for high quality thermoplastics applications. With a 40-year track record, ELIX Polymers is an expert in ABS polymers, and it has the resources, the expertise and the experience to create value for its customers through highly individual solutions.
ELIX Polymers offers a broad range of material solutions for a variety of industries and applications, meeting the stringent requirements of the Healthcare, Automotive, Appliances, Electronic, Toys and other industries.
For more information please visit www.elix-polymers.com.
As per corporate identity, ELIX is written in capitals. Would you be so kind as to use this way of writing when publishing this story? Many thanks.
Related images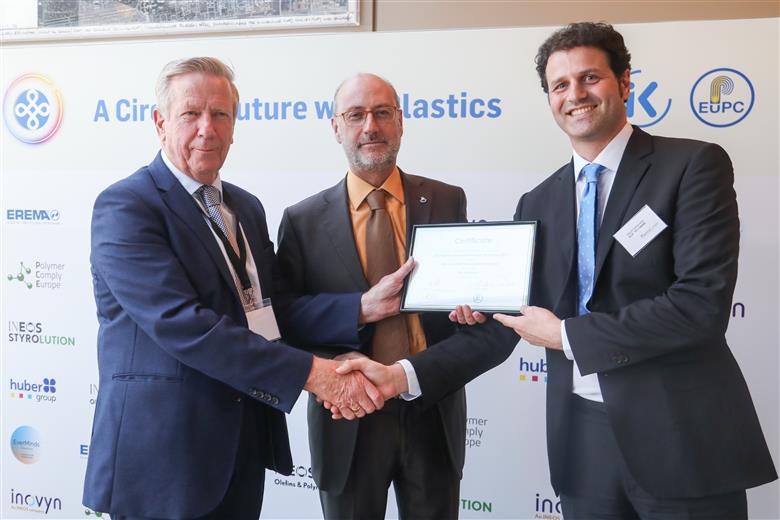 Also available in