9 Aug 2018
ELIX Polymers publishes its 2017 Sustainability Report, highlighting its human capital as the key to success
The Company reflects its commitment to sustainability and the management of its professionals in achieving corporate objectives
This report on fiscal year 2017 is based on the Guidelines of the GRI (Global Reporting Initiative) Standards
Tarragona, August 09, 2018 – ELIX Polymers, a manufacturer of thermoplastic materials and located at Polígono Sur in Tarragona, has published its Sustainability Report, which aims to provide its stakeholders with a clear understanding of the company's commitment to transparency and information related to its activity during the 2017 tax year.
As a company of the chemical sector and through its actions and specific data, this document reflects ELIX's commitment to sustainability and transparency and its responsibility towards company interest groups.
During the presentation of the 2017 report, Wolfgang Doering, CEO of ELIX Polymers stated: "Thanks to the commitment demonstrated by our team of professionals, to management focused on the needs of our customers and on to efficient administration of the company's financial resources, ELIX Polymers has been transformed into a leading thermoplastics manufacturer. As an independent ABS business unit, we have positioned ourselves in the market and we have adapted our organization, achieving a 14% increase in sales volume by tons and earning total revenue of nearly 220 million euros thanks to the trust placed in us by our more than 300 clients."
"In 2017 we internally implemented a strategy alignment and an individual engagement project called Management by Missions, through which we defined a new overall mission of the company and subsequently linked this mission to the commitment of our employees and the purpose of each area. This project has strengthened the unity between areas and teams and it has created more consistent communications. We have also fostered a leadership based on a 'sense of mission', which reinforces the feeling of belonging to ELIX and contributes to the achieving of the company's objectives through individual contributions," he concluded.
Key persons from the different management areas of ELIX have participated in the drafting of this report, which are represented by the new CSR Area, who have provided information related to various aspects included therein. Therefore, this is the result of teamwork, in which everyone involved has contributed with their knowledge and experience.
Judith Banus, Head of the company's Corporate Social Responsibility Program, explained: "A fundamental aspect of our operations is the integration of safety and respect for the environment in all of our processes. Therefore, in 2017 we have continued to promote actions aimed at improving energy efficiency and waste management as well as a more efficient rationalization of the use of our resources."
Regarding our commitment to sustainability, at ELIX Polymers we have reduced energy consumption by 11.4% and we have decreased the waste generated per ton by 4.4% with respect to the previous year. This focus also includes research and development on more sustainable products, for which the investment in R+D+I has been increased by 10.7%. These efforts have been rewarded with 2 awards won at the Second RSE Awards of the Chemical Sector organized by FEIQUE; in the Export category (92% of ELIX's total revenue comes from exports) and in the Climate category (12% reduction of greenhouse gas - GHG - emissions).
The Global Reporting Initiative (GRI) Standards, which are the world's primary reference standards for this type of report, were taken into account when preparing the report. Also, the Stakeholder Engagement Standard, AA1000SES was taken into account when analyzing the material.
The ELIX Polymers 2017 Sustainability Report is available on the company website at:
https://www.elix-polymers.com/sustainability.
Reader Enquiries
ELIX Polymers
Polígono Industrial - Crta. Vila-seca-La Pineda s/n
43110 La Canonja (Tarragona)
Spain
+34 977 83 54 00
info@​elix-polymers.com
www.elix-polymers.com
@ELIXPolymers
elix-polymers
channel/UC58zsdlRxKUe58w3Dgtuvww
---
Notes for Editors
ELIX Polymers Americas - ELIX Polymers Americas is a subsidiary company in America of ELIX Polymers. ELIX Polymers is a leading manufacturer of ABS (Acrylonitrile-Butadiene-Styrene) resins and derivatives in Europe.
Operating from its head office in Tarragona, Spain, and with Sales support teams in all key markets, the company is a specialist provider of tailor-made solutions for high quality thermoplastics applications. With a 40-year track record, ELIX Polymers is an expert in ABS polymers, and it has the resources, the expertise and the experience to create value for its customers through highly individual solutions.
ELIX Polymers offers a broad range of material solutions for a variety of industries and applications, meeting the stringent requirements of the Healthcare, Automotive, Appliances, Electronic, Toys and other industries.
For more information please visit www.elix-polymers.com.
As per corporate identity, ELIX is written in capitals. Would you be so kind as to use this way of writing when publishing this story? Many thanks.
Related images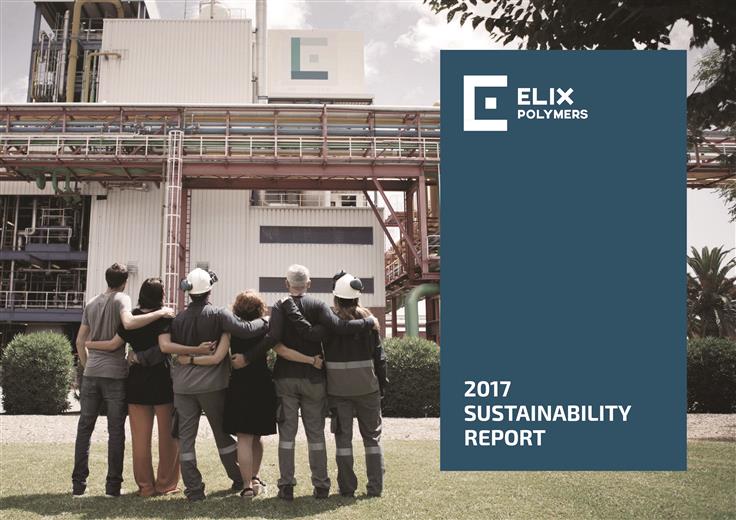 Also available in