8 Mar 2018
ELIX Polymers selected by Gigaset for its new home alarm system
Tarragona, March 8, 2018 – Gigaset, one of the world's largest manufacturers of cordless (DECT) phones and the clear market leader in Europe, has chosen ELIX M201AS from ELIX Polymers, a leading manufacturer of acrylonitrile-butadiene-styrene (ABS) resins and derivatives, to manufacture the housings of several components in its new Gigaset Smart Home Alarm system.
Three key properties required by Gigaset for the housings were UV stability, chemical resistance and high gloss surface finish, without the need for any post-molding treatments. ELIX M201AS, colored in a customized white, best met the company's requirements.
"ELIX M201AS has been our material of choice for many years for our DECT phones because it offers an excellent surface quality combined with chemical resistance and perfect processability, as well as very good mechanical properties," says Johannes Benning, an engineer at Gigaset. "It also has very good antistatic properties, so that products do not attract dust. It made sense for us to extend its use into our complementary range of home safety products."
In fact, ELIX M201AS is used in many electrical and electronics applications around the home. Its physical and chemical properties are ideal for parts in continuous, long-term use, for which high-quality surface appearance is especially important. The compound contains special additives, not only to give it extra UV stability, but which also enable parts to be marked by lasers for identification and decorative purposes.
"We are very proud of the long cooperation with Gigaset and for being considered as a reliable and preferred partner for high quality ABS," said Joachim Kroeger, Sales Manager at ELIX Polymers. "We believe that the close collaboration that we have with the technical department at Gigaset – and indeed with many other customers and partners – enables us to analyze and identify their technical needs and to provide the best technical solutions and service."
ELIX Polymers backs up its comprehensive offering in ABS with customer services based on flexibility, proactivity, proximity to customers, a global perspective, and tailor-made solutions. Its multidisciplinary technical service team is equipped with the capabilities and resources to support customers throughout their product development processes. Whether it is developing a new color or selecting the right material to comply with complex regulations, ELIX Polymers can provide highly experienced professionals with specialized knowledge in market segments that span automotive, appliances, E&E, consumer goods, healthcare, and beyond.
The Gigaset Smart Home Alarm system provides protection solutions for homes of all sizes, keeping owners up to date about the state of security of their properties via a combination of small local sensors, cloud-connection and smartphone app. The Gigaset elements alarm system S contains a base station, door sensor, motion sensor and a siren and can be individually upgraded with a Wi-Fi-indoor camera and several other sensors.
Reader Enquiries
ELIX Polymers
Polígono Industrial - Crta. Vila-seca-La Pineda s/n
43110 La Canonja (Tarragona)
Spain
---
Notes for Editors
ELIX Polymers Americas - ELIX Polymers Americas is a subsidiary company in America of ELIX Polymers. ELIX Polymers is a leading manufacturer of ABS (Acrylonitrile-Butadiene-Styrene) resins and derivatives in Europe.
Operating from its head office in Tarragona, Spain, and with Sales support teams in all key markets, the company is a specialist provider of tailor-made solutions for high quality thermoplastics applications. With a 40-year track record, ELIX Polymers is an expert in ABS polymers, and it has the resources, the expertise and the experience to create value for its customers through highly individual solutions.
ELIX Polymers offers a broad range of material solutions for a variety of industries and applications, meeting the stringent requirements of the Healthcare, Automotive, Appliances, Electronic, Toys and other industries.
For more information please visit www.elix-polymers.com.
As per corporate identity, ELIX is written in capitals. Would you be so kind as to use this way of writing when publishing this story? Many thanks.
Gigaset - Gigaset is an internationally operating company in the area of communications technology. The company is Europe's market leader in DECT telephones. The premium supplier is likewise the leader worldwide with around 900 employees and sales activities in around 70 countries. Under the name Gigaset pro, the company continues to develop and market innovative business telephony solutions for small and medium-sized enterprises. In the smart home arena, cloud-based security solutions are developed and marketed under the name Gigaset elements. The company also operates in the field of mobile devices, with a focus on smartphones.
For more information please visit: www.gigaset.com/hq_en/smart-home.
Related images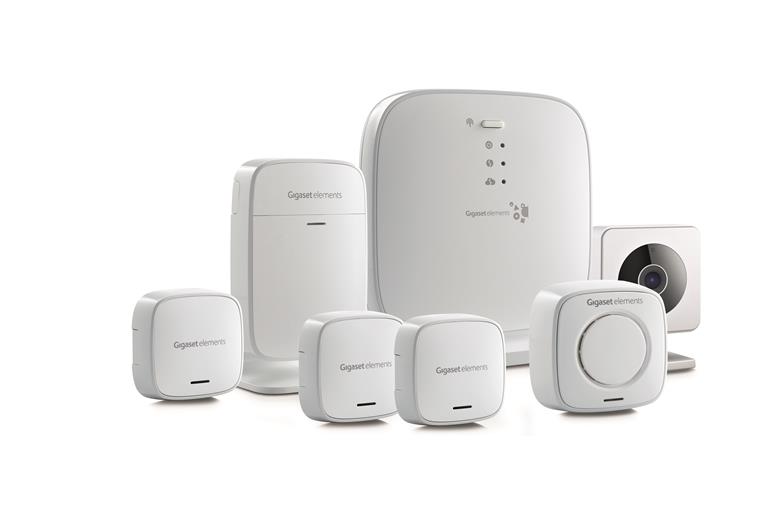 Also available in