6 Sep 2017
ELIX Polymers introduces new low-friction materials for critical automotive applications and other segments
New grades reduce undesirable noises
Offer possibilities for significant cost savings
In line with ELIX focus on specialty added-value products
Tarragona, September 6, 2017 – ELIX Polymers has developed a range of specialty grades of ABS and PC/ABS to reduce the squeak that is generated by the contact of plastic parts with other plastic parts, leather, PVC-foil or other products. These undesirable noises can negatively affect the driver´s comfort and the quality impression of a car.
Typical critical Automotive interior parts affected include door handles, seating parts, cup holders, and air vents. However, these newly developed grades may also be suited for other segments such as E&E, white goods or consumer goods.
The new grades were submitted to stick-slip tests at several premium Automotive OEMs according to VDA230-206 at testing machines from Ziegler Instruments with very positive test results: a 10 point scale is used where 10 is the highest risk level. The newly developed ELIX grades managed to score 1 – the lowest risk level. Tests were conducted with different forces (10N, 40N) and speeds (1mm/s and 4mm/s) at several temperatures.
The new grades use ELIX Polymers base polymers: standard ABS, high heat ABS, ABS/PC or PC/ABS - and because their key properties remain the same, this does not affect existing OEM approvals of ELIX grades. Furthermore, as the shrinkage of the materials stays the same, current moulds can be used without further need for modifications.
According to Fabian Herter, Industry Manager Automotive at ELIX Polymers, with these new grades, significant cost savings are possible: "Until now, in many instances, fabrics or grease had to be added afterwards to reduce squeak and rattle. However, this involves additional costs and manual labour – and therefore is not ideal. Now, thanks to these new ELIX grades, we are able to offer a more competitive solution when compared to other resins that are currently available."
Mr Herter added: "This new development is the result of our close partnership with leading OEMs. Together we identified the need to address this issue and we were able to develop tailor-made solutions. This approach is fully in line with our strategy to focus on specialty added-value materials."
Reader enquiries
ELIX Polymers
Polígono Industrial - Crta. Vila-seca-La Pineda s/n
43110 La Canonja (Tarragona)
Spain
+34 977 83 54 00
info@​elix-polymers.com
www.elix-polymers.com
@ELIXPolymers
linkedin.com/company/elix-polymers
youtube.com/channel/UC58zsdlRxKUe58w3Dgtuvww
---
Notes for editors

ELIX Polymers - ELIX Polymers is a leading manufacturer of ABS (Acrylonitrile-Butadiene-Styrene) resins and derivatives in Europe.
Operating from its head office in Tarragona, Spain, and with Sales support teams in all key markets, the company is a specialist provider of tailor-made solutions for high quality thermoplastics applications. With a 40-year track record, ELIX Polymers is an expert in ABS polymers, and it has the resources, the expertise and the experience to create value for its customers through highly individual solutions.
ELIX Polymers offers a broad range of material solutions for a variety of industries and applications, meeting the stringent requirements of the Healthcare, Automotive, Appliances, Electronic, Toys and other industries.
For more information please visit www.elix-polymers.com.
As per corporate identity, ELIX is written in capitals. Would you be so kind as to use this way of writing when publishing this story? Many thanks.
Related images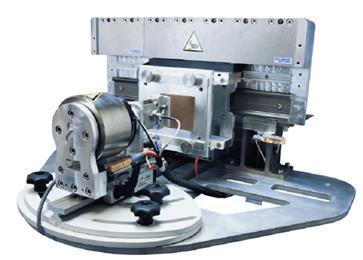 Also available in