Dyneema

Dyneema®, the world's strongest fiber™ is DSM's premium brand for Ultra High Molecular Weight PolyEthylene (UHMWPE) fiber, UD and fabric. Dyneema® combines maximum strength with minimum weight. It is 15 times stronger than quality steel and 40% stronger than aramid fiber, both on weight for weight basis. Industries like law enforcement, defense, maritime, offshore, medical, sports & leisure, fishing, outdoor, automotive, renewable energy, and personal protective equipment rely on Dyneema® for its lightweight, protective and durable properties. Innovative applications with Dyneema® fibers and form factors are continuously evolving and expanding. Further information on Dyneema® is available at www.dyneema.com. Dyneema® and Dyneema®, the world's strongest fiber™ are trademarks of DSM. Use of these trademarks is prohibited unless strictly authorized.
DSM - Bright Science. Brighter Living.™
Royal DSM is a global purpose-led, science-based company in Nutrition, Health and Sustainable Living. DSM's purpose is to create brighter lives for all. DSM addresses with its products and solutions some of the world's biggest challenges whilst creating simultaneously economic-, environmental- and societal value for all its stakeholders; customers, employees, shareholders, and society-at-large. DSM delivers innovative solutions for human nutrition, animal nutrition, personal care and aroma, medical devices, green products and applications, and new mobility and connectivity. DSM and its associated companies deliver annual net sales of about €10 billion with approximately 23,000 employees. The company was founded in 1902 and is listed on Euronext Amsterdam. More information can be found at www.dsm.com.
Dyneema
Urmonderbaan 22
6167 RD Geleen
Netherlands
+31 46 476 6466
www.dyneema.com
@dyneema
5239993
dyneema
6 Jun 2018
Royal DSM, a global science-based company active in health, nutrition and materials, will demonstrate its innovative Dyneema® materials used by armor manufacturers to create the best-in-class hard and soft ballistics solutions at Eurosatory 2018. During Eurosatory, DSM (Booth H80 in Hall 6) will display armor solutions developed by its customers in a wide range of fields in vehicle and personal protection.
14 May 2018
Royal DSM, a global science-based company active in health, nutrition, materials, today announced to increase its production capacity for Dyneema®, the world's strongest fiber™. Strong demand for both Dyneema® UD (Uni-Directional laminate) and Dyneema® fiber is prompting this increase. Financial details will not be disclosed.
12 Apr 2018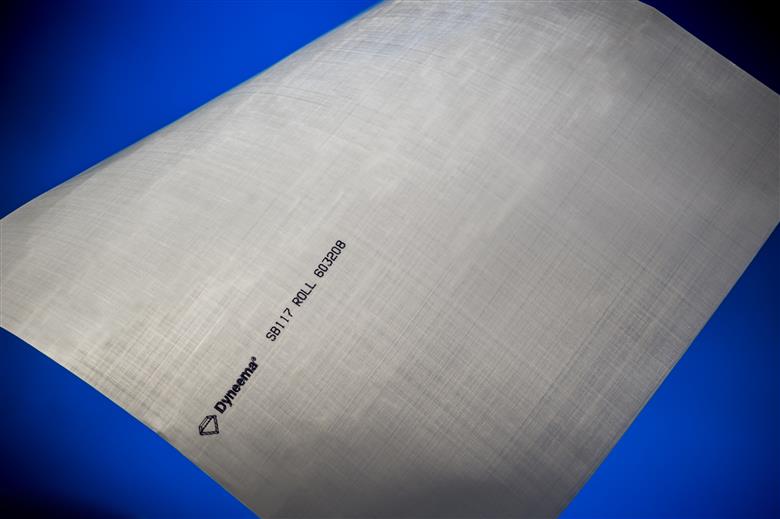 DSM Dyneema, the inventor and manufacturer of Dyneema®, the world's strongest fiber™, has successfully concluded a dispute with the Israeli firm FMS Enterprises Migun Ltd (FMS) concerning the infringement and validity of DSM Dyneema's patents. This is the final step in a series of disputes including earlier unsuccessful attempts by FMS to challenge the validity of DSM Dyneema patent relating to an improved polyethylene fiber of ultra-high molecular weight (UHMWPE). The action against FMS was filed in November 2017 and concluded in March of 2018.
29 Jan 2018
Royal DSM, a global science-based company active in health, nutrition and materials, today announces that a key patent of DSM Dyneema, protecting its Dyneema® Force Multiplier Technology will be maintained after a second challenge before the Boards of Appeal of the European Patent Office. This radical innovation platform delivers game-changing materials for soft body armor and hard materials for helmets, vest inserts and vehicle armor. Armor made with Dyneema® Force Multiplier Technology is 30 percent lighter than traditional armor whilst providing the same level of ballistic protectio
17 Nov 2017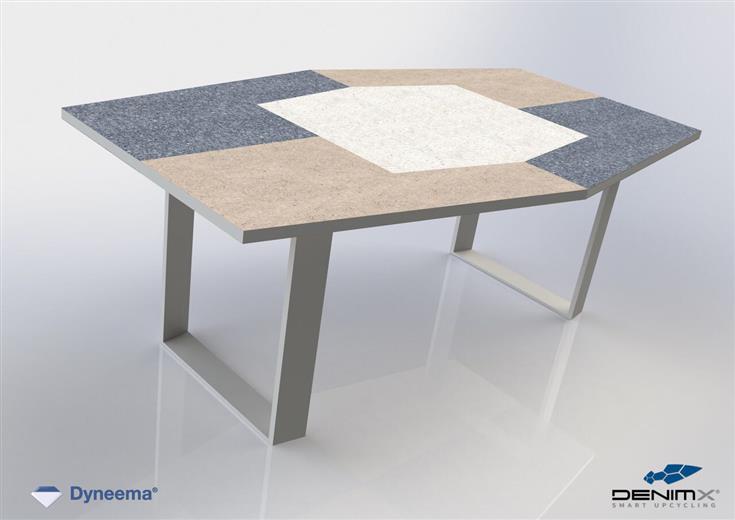 The Netherlands, 17 November 2017 - Continuing its 'Greenest Strength' mission, DSM Dyneema will at Milipol in Paris 21-24 November provide an example of a creative way to re-use material from out-of-service soft armor vests.
22 Aug 2017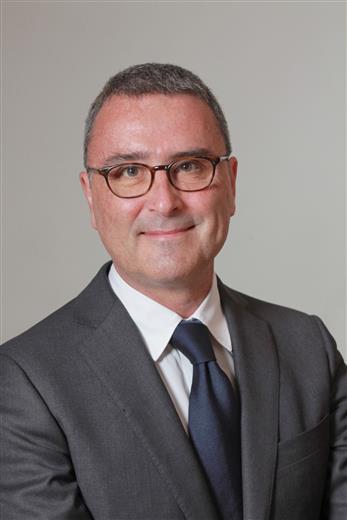 The Netherlands, 22 August 2017 - DSM is pleased to announce that Olivier Janin is joining the company as its vice president of marketing and sales DSM Dyneema as of 1 September 2017. He will become a member of the Strategic Leadership Team of DSM Dyneema and will report directly to Golnar Motahari Pour, President DSM Dyneema.
23 May 2017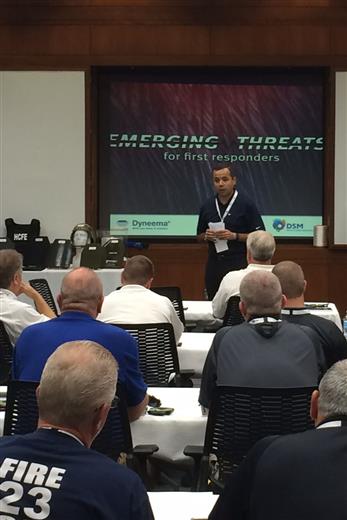 The Netherlands, 23 May 2017 - DSM Dyneema today hosted an event at its North America manufacturing facility to show appreciation for first responders, and announced an upcoming campaign to improve awareness of and access to equipment and training that keeps up with challenges facing those who serve in these fields.
9 May 2017
The Netherlands, 9 May 2017 - DSM Dyneema has announced expansion of its ballistic materials research and development capabilities specific to helmet applications. With this, DSM Dyneema is demonstrating its commitment to supporting global armor manufacturers seeking to create next generation lightweight, high performance helmet designs and technologies based on Dyneema® material advancements.
9 Mar 2017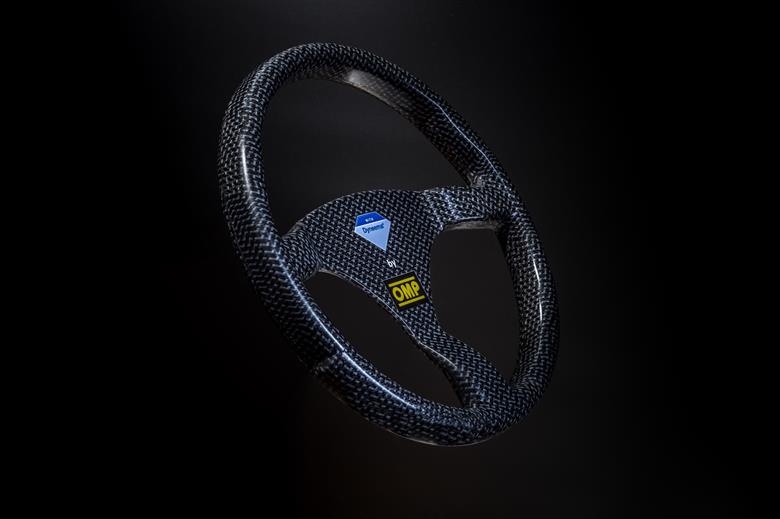 The Netherlands, 9 March 2017 - DSM makes its return this month to JEC World, the largest international gathering of composites professionals, when the event takes place in Paris from March 14-16. The company is leveraging its vision and in-depth knowledge to develop a growing portfolio of high-performance composites, including Dyneema® Carbon and Dyneema® flexible composites, along with a range of thermoplastic unidirectional (UD) tapes, and Somos 3D printing materials. Visitors to JEC World 2017 will have the chance to see, touch and learn more about all these products.
2 Mar 2017
The Netherlands, 2 March 2017 - A recent study conducted by German Wildau Technical University related Prof. Dr. Herzog and Prof. Dr. Hendrix proves the long-term ballistic performance of Dyneema® soft ballistic personal protection equipment.
23 Feb 2017
The Netherlands, 23 February 2017 - DSM Dyneema, the inventor and manufacturer of Dyneema®, the world's strongest fiber, has prevailed after a long-lasting challenge in Israel of one of its key patents. An Israeli firm — the publicly held FMS Enterprises Migun Ltd. of Tel Aviv — had been trying to prevent the issuance of this patent through a series of opposition proceedings and appeals.
7 Nov 2016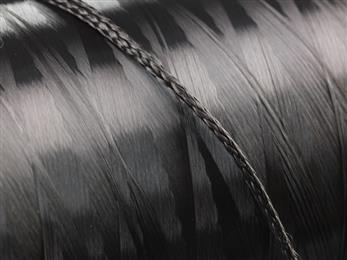 Paris, 7 November 2016 - DSM Dyneema today introduces Black Dyneema® Diamond Technology, a fiber innovation that combines next level cut protection and uncompromised comfort – with specific benefits for tough jobs.
12 Oct 2016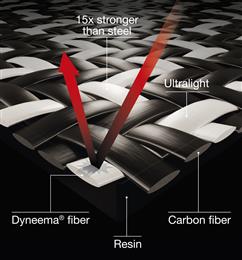 The Netherlands, 12 October 2016 - Dyneema® Carbon hybrid composites represent a leap in the evolution of carbon. The world's strongest fiber significantly improves the performance of pure carbon composites in terms of weight, impact resistance, ductility and vibrational dampening. Join us in building a shatterproof world.