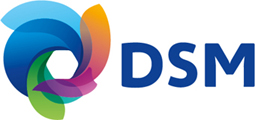 11 Oct 2018
DSM drives performance of metal coatings by expanding Hybrane™ resins family
Royal DSM, a global science-based company in Nutrition, Health and Sustainable Living, has today announced the launch of a new Hybrane™ product. This product, Hybrane CY235, will drive standards in the ACE, General Industrial and Car Refinish metal coating industries by enabling enhanced coatings performance, higher throughput and reduced energy consumption.
Based on DSM's proprietary technology, the new Hybrane CY235 product leverages the high functionality of the Hybrane molecular structure to deliver unprecedented performance standards. Unlike other high solid acrylic resins, which typically require forced drying conditions at 60°C for 30 minutes, Hybrane CY235 only requires a curing temperature of 40°C. In this way, Hybrane CY235 can deliver energy savings of up to 48% compared to standard alternatives.
In addition, because of the faster drying possibilities, our resin shortens the spray booth cycle time by 20%. Under typical workshop conditions, for example, car refinishers can paint two extra jobs every day, driving throughput. Crucially, these operational benefits in no way compromise the performance of Hybrane CY235, which delivers excellent hardness, a high-quality appearance with distinctiveness of image, and high reactivity without compromising on pot life.
Ap Heijenk, Industry Manager Industrial Metal & Plastic DSM: "After many months of careful experimentation and testing, involving a cross-functional and cross-site collaboration, we're very proud to launch Hybrane CY235. This product enables better coating performance at a lower environmental cost. As such, it is clearly aligned with our wider organizational aims of using bright science to enable brighter living."
"Moving forward, we will continue to develop our Hybrane proposition in line with market demands. In particular, we will channel our development efforts to deliver Hybrane products for an even wider range of industries and also extending the application to different substrates like plastic and wood. We're confident that our Hybrane technology will open up new coating horizons – in terms of sustainability and processability."
More information on the product can be found here.
Reader enquiries
DSM Resins & Functional Materials
Sluisweg 12
PO Box 123
5140 AC Waalwijk
Netherlands
+31 (0)416 689911
www.dsm.com
---
Notes for editors
DSM – Bright Science. Brighter Living.™
Royal DSM is a purpose-led global science-based company in Nutrition, Health and Sustainable Living. DSM is driving economic prosperity, environmental progress and social advances to create sustainable value for all stakeholders. DSM delivers innovative business solutions for human nutrition, animal nutrition, personal care and aroma, medical devices, green products and applications, and new mobility and connectivity. DSM and its associated companies deliver annual net sales of about €10 billion with approximately 23,000 employees. The company is listed on Euronext Amsterdam. More information can be found at www.dsm.com.