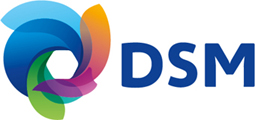 5 Jul 2018
DSM launches new Coating Resins website to provide insight into performance and sustainability
Royal DSM, a global science-based company in Nutrition, Health and Sustainable Living, has launched its new Coating Resins website at www.dsm.com/paint with the aim of giving the coating industry a greater insight into the bright science and application expertise driving new levels of performance in coatings.
Resins are an essential part of any coating, representing the backbone of any paint, lacquer or ink. The new website therefore delves into the entire DSM technology toolbox, including waterborne and powder coating resins; energy cure and plant-based resins; and solid acrylic and solvent borne resins. It also provides an insight into the various benefits and advantages of coating resins solutions, with colleagues explaining first-hand how DSM plays a key role in solving real-life industry challenges in specific markets and applications.
From an environmental standpoint the new website also outlines how the coating industry can meet the increasing demand from consumers and regulators alike for more sustainable solutions. In fact DSM has now aligned its commercial strategy with the UN Sustainable Development Goals of ensuring healthy lives and promoting wellbeing for all - at all ages (SDG 3); responsible production & consumption (SDG 12); and climate action (SDG 13).
Specifically, the Coating Resins website explains how sustainable coating resins are safeguarding healthy living by removing potentially hazardous substances like VOCs from coatings; tackling climate change by limiting the amount of energy used to create products; and reducing waste by using renewable materials like plants to create next-generation resins.
Fredrik Hjelmqvist, Managing Director of DSM's Powder, Can and Coil Coating Resins business: "As our insight and understanding of customers' industries and end user applications becomes greater, we are able to create genuine solutions that address real problems for customers – like improved corrosion resistance and increased durability of coatings in hard-wearing applications. Perhaps even more important, this new website highlights the significant role that powder coatings plays in shaping the future of our planet thanks to the substantial sustainability benefits."
Martin Vlak, Managing Director of DSM's Specialty Resins business said: "Increasingly we're looking beyond our direct customers to the end-user application - and the people that use it. How do they respond to how a product looks and feels? What performance criteria are most important to them and how do we meet their growing desire for more sustainable and healthy coating solutions? This new website provides a flavor of how and why DSM is scratching beneath the surface of the coatings industry to deliver real value based on deeper insight."
Reader enquiries
DSM Resins & Functional Materials
Sluisweg 12
PO Box 123
5140 AC Waalwijk
Netherlands
+31 (0)416 689911
www.dsm.com
---
Notes for editors
DSM Coating Resins
DSM Coating Resins is a leading global supplier and innovator of coating resins. With an ongoing focus on innovation, the company designs, manufactures and markets resins for the global coatings industry. DSM Coating Resins products enhance the effectiveness of coating technology thanks to a winning combination of features: ecologically sound, cost effective, energy efficient, high performance products. These products are used in a wide range of applications from architectural, domestic appliance, and automotive to general industrial applications.
DSM – Bright Science. Brighter Living.™
Royal DSM is a purpose-led global science-based company in Nutrition, Health and Sustainable Living. DSM is driving economic prosperity, environmental progress and social advances to create sustainable value for all stakeholders. DSM delivers innovative business solutions for human nutrition, animal nutrition, personal care and aroma, medical devices, green products and applications, and new mobility and connectivity. DSM and its associated companies deliver annual net sales of about €10 billion with approximately 23,000 employees. The company is listed on Euronext Amsterdam.
More information can be found at www.dsm.com.