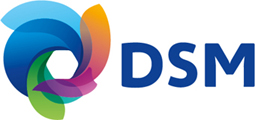 2 Feb 2015
DSM announces investment in US manufacturing facility for sustainable resins
Royal DSM, the global Life Sciences and Materials Sciences company, announces a substantial investment in its Wilmington, Massachusetts manufacturing facility. Driven by its commitment to grow the sustainable coatings market, DSM will upgrade its facilities to produce state-of-the-art waterborne resins for inks and coatings.
The societal trends toward environmentally friendly and renewable products call for novel resin technologies. DSM's global leadership in waterborne urethane technologies enable customers to stay ahead of anticipated environmental and regulatory challenges without sacrificing performance. The NeoRez®, NeoRad® and NeoPac™ portfolio of resins are used in packaging, construction, flooring, automotive, textiles, decorative, adhesive and general industrial segments.
According to Patrick Niels, President of DSM Resins & Functional Materials: 'We believe that, together with our industry partners, we can transform the coatings market towards healthy and environmentally-friendly technologies and solutions. Introducing waterborne products that deliver on sustainability as well as improved performance, creates significant growth opportunities for our customers.'
At the ground breaking ceremony, held in Wilmington, Massachusetts, Rijoy Putatunda, President DSM Coating Resins, Inc. said: 'This substantial investment in our full range of waterborne urethane capabilities in Wilmington shows our commitment to the success of our customers and our belief in the North American market.'
Reader enquiries
DSM Resins & Functional Materials
Sluisweg 12
PO Box 123
5140 AC Waalwijk
Netherlands
+31 (0)416 689911
www.dsm.com
---
Notes for editors

DSM – Bright Science. Brighter Living.™
Royal DSM is a global science-based company active in health, nutrition and materials. By connecting its unique competences in Life Sciences and Materials Sciences DSM is driving economic prosperity, environmental progress and social advances to create sustainable value for all stakeholders simultaneously. DSM delivers innovative solutions that nourish, protect and improve performance in global markets such as food and dietary supplements, personal care, feed, medical devices, automotive, paints, electrical and electronics, life protection, alternative energy and bio-based materials. DSM's 24,500 employees deliver annual net sales of around €10 billion. The company is listed on NYSE Euronext. More information can be found at www.dsm.com.
Or find us on:
Forward-looking statements
This press release may contain forward-looking statements with respect to DSM's future (financial) performance and position. Such statements are based on current expectations, estimates and projections of DSM and information currently available to the company. DSM cautions readers that such statements involve certain risks and uncertainties that are difficult to predict and therefore it should be understood that many factors can cause actual performance and position to differ materially from these statements. DSM has no obligation to update the statements contained in this press release, unless required by law. The English language version of the press release is leading.