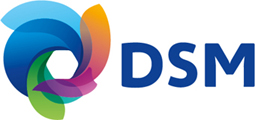 26 Jun 2014
DSM and Niaga join forces in introducing sustainable carpet technology
Royal DSM, the global Life Sciences and Materials Sciences company and Niaga, a Netherlands-based provider of sustainable solutions for the carpet industry today announce a joint venture, DSM-Niaga, to further develop and commercialize sustainable technology for recyclable carpet. Based on proprietary and complementary technologies, DSM-Niaga will enable the industry to close the carpet materials loop.
Current carpet systems are based on a heterogeneous mix of materials that, at the end of the carpet's usage or lifetime, end up in landfills or incinerators. Niaga's carpet fiber binding technology, combined with DSM's engineered polyester lamination adhesives enable the carpet industry to manufacture mono-material (polyester) carpet systems or duo (polyester-polyamide) systems that are fully recyclable, thus making carpet waste obsolete.
"With DSM being a pioneer in sustainable resin technologies for the Coatings and Adhesives industries, the DSM-Niaga joint venture fits very well with our strategy. It is a natural fit of two companies with a very strong commitment to minimize the impact we have on our planet and create brighter lives for people today and generations to come", comments Pascal de Sain, Managing Director DSM Specialty Resins.
Norbert van der Nap, co-founder of Niaga: "In DSM we found a strong, and reliable partner to speed up the development - currently commercial scale - and market this technology globally. The DSM-Niaga technology is latex free and provides a carpet manufacturing company with the possibility of creating and re-creating raw materials from waste." Chris Reutelingsperger, inventor and co-founder adds: "Next to this important sustainability aspect, the final product and production process provide many benefits for the different players in the carpet value chain, and can easily be integrated into current production processes."
Reader enquiries
DSM Resins & Functional Materials
Ceintuurbaan 5
8022 AW Zwolle
P.O. Box 615
8000 AP Zwolle
Netherlands
www.dsm.com
---
Notes for editors

About Niaga
Niaga is a Netherlands based start-up company providing innovative solutions for the carpet industry, including design and development of machines and equipment to manufacture carpets, with a focus on creating sustainable value throughout the value chain. In 2010 Chris Reutelingsperger and Norbert van der Nap founded the company, driven by their shared belief in sustainable and affordable products. With the Niaga carpet fiber binding technology allowing fiber to be used again, and again, thus enabling carpet manufacturers to close the materials loop.
DSM – Bright Science. Brighter Living.™
Royal DSM is a global science-based company active in health, nutrition and materials. By connecting its unique competences in Life Sciences and Materials Sciences DSM is driving economic prosperity, environmental progress and social advances to create sustainable value for all stakeholders simultaneously. DSM delivers innovative solutions that nourish, protect and improve performance in global markets such as food and dietary supplements, personal care, feed, medical devices, automotive, paints, electrical and electronics, life protection, alternative energy and bio-based materials. DSM's 24,500 employees deliver annual net sales of around €10 billion. The company is listed on NYSE Euronext. More information can be found at www.dsm.com.