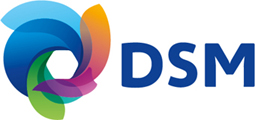 3 Jun 2020
DSM introduces new value offering to its high-performance fibers business
Geleen (NL), 3 June 2020 - Royal DSM, a global science-based company in Nutrition, Health, and Sustainable Living, today announces the launch of a value offering product portfolio for ultra-high-molecular-weight polyethylene (UHMWPE), Trosar™. In line with the growing demand for materials solutions that deliver higher strength and durability, Trosar™ will bring the unique benefits of UHMWPE within reach of more manufacturers, including those from the hard and soft ballistic UD, rope, netting, and aquaculture industries. The new material grade underlines DSM's commitment to use science and innovation to deliver solutions that outperform conventional market alternatives.
Around the world, the use of material solutions that extend product lifecycles, drive mechanical performance, and lower overall environmental impact can increasingly offer commercial advantages. While, in the past, UHMWPE materials such as DSM's Dyneema® were used for select, highly demanding applications, an increasingly wide range of manufacturers are now looking to leverage the unique chemical and mechanical properties of these materials for a broader range of applications. Trosar™ will address this market need and make the use of UHMWPE more accessible than ever.
The new material grade will be available in various performance grades as fiber and unidirectional laminate (UD). To deliver a reliable supply of good quality, Trosar™ will be manufactured to consistent quality standards by DSM in the Netherlands, North America, and China. Given its high tensile strength and excellent energy absorption properties, the new material is highly suitable for use in a range of high-performance applications such as ropes, nets, and slings, as well as soft and hard ballistic armoring.
Wilfrid Gambade, President DSM Protective Materials: "In the 50 years since DSM invented UHMWPE, our materials have delivered great benefits to the environment and society at large. Today's launch of Trosar™ is a natural extension of our unique heritage and makes UHMWPE material more accessible than ever before. Together with our partners, we will help to deliver more lightweight, high-strength sustainable solutions that work for people and planet – and create brighter lives for all!"
Reader enquiries
DSM Protective Materials
Urmonderbaan 22
6167 RD Geleen
Netherlands
---
Notes for editors
DSM – Bright Science. Brighter Living.™
Royal DSM is a global, purpose-led, science-based company active in Nutrition, Health and Sustainable Living. DSM's purpose is to create brighter lives for all. DSM addresses with its products and solutions some of the world's biggest challenges while simultaneously creating economic, environmental and societal value for all its stakeholders – customers, employees, shareholders, and society at large. DSM delivers innovative solutions for human nutrition, animal nutrition, personal care and aroma, medical devices, green products and applications, and new mobility and connectivity. DSM and its associated companies deliver annual net sales of about €10 billion with approximately 23,000 employees. The company was founded in 1902 and is listed on Euronext Amsterdam. More information can be found at www.dsm.com.
Forward-looking statements
This press release may contain forward-looking statements with respect to DSM's future (financial) performance and position. Such statements are based on current expectations, estimates and projections of DSM and information currently available to the company. DSM cautions readers that such statements involve certain risks and uncertainties that are difficult to predict and therefore it should be understood that many factors can cause actual performance and position to differ materially from these statements. DSM has no obligation to update the statements contained in this press release, unless required by law. The English language version of the press release is leading.
Related images
Editorial enquiries
Claire Theunissen
DSM
Inka Finne
EMG