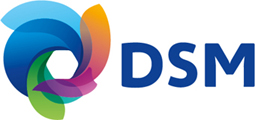 11 Jun 2019
DSM strengthens its market-leading position in high-performance specialty polymers
Singapore, 11 June 2019 - Royal DSM, a global science-based company in Nutrition, Health and Sustainable Living, announced the strengthening of its leadership in high-performance specialty polymers with the operational launch of a new production line for Arnitel® in Emmen, the Netherlands. The capacity will be expanded by 20% and will enable greater supply flexibility and security.
The new production line will allow DSM to meet the growing demand for Arnitel® high-performance ThermoPlastic Copolyesters (TPCs). These materials are known around the world for their unique combination of elasticity, high temperature resistance and mechanical properties, as well as excellent processing characteristics. What's more, Arnitel® is increasingly being used as a lighter, greener alternative to conventional rubbers in automotive applications – reducing environmental impact and, ultimately, system costs.
The new production line underlines DSM's contribution to the economic development of the Drenthe region, in the Netherlands.
Lu Zhang, Global Business Director at DSM Engineering Plastics: "We see increasing demand of Arnitel® in various application areas including automotive, consumer and industrial. This capacity expansion shows DSM's commitment to our customers and industries we serve."
Reader enquiries
DSM Engineering Materials
30 Pasir Panjang Road #13-31
Mapletree Business City
Singapore 117440
Singapore
www.dsm.com
@dsm
dsm
DSMcompany
dsmcompany
---
Notes for editors
DSM – Bright Science. Brighter Living.™
Royal DSM is a global purpose-led, science-based company in Nutrition, Health and Sustainable Living. DSM's purpose is to create brighter lives for all. DSM addresses with its products and solutions some of the world's biggest challenges whilst creating simultaneously economic-, environmental- and societal value for all its stakeholders; customers, employees, shareholders, and society-at-large. DSM delivers innovative solutions for human nutrition, animal nutrition, personal care and aroma, medical devices, green products and applications, and new mobility and connectivity. DSM and its associated companies deliver annual net sales of about €10 billion with approximately 23,000 employees. The company was founded in 1902 and is listed on Euronext Amsterdam. More information can be found at www.dsm.com.
Related images