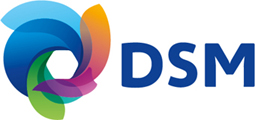 22 Aug 2016
Meet the extreme with DSM at K2016
Royal DSM, a global science-based company active in health, nutrition and materials, is launching new high performance plastics at K2016. It is also demonstrating innovative new applications for its complete portfolio of materials, from markets spanning automotive, electronics and specialized industries such as water management.
DSM is in Hall 6, on Stand B11, exhibiting under the theme "Meet the extreme." The company will demonstrate how it can solve even the most extreme challenges of its customers with its own extreme expertise, technologies, and materials and applications know-how.
DSM opened the era of high temperature polyamides with its Stanyl® PA46 in 1986 and has since broadened its platform with ForTii® and ForTii Eco based on PA4T. At K 2016, it is launching a new generation of ultra-high performance polyamides, which will accelerate the rate of replacement of die-cast metals in automotive and industrial applications.
Automotive applications illustrating the capabilities of DSM's broad range of high performance plastics include the world's first volume application of a high-heat plastic—Stanyl Diablo— air intake manifold with integrated charge air cooler; an advanced prototype one-piece flexible hot charge air duct for turbocharged engines in Arnitel® HT high temperature resistant thermoplastic copolyester; and products demonstrating the trend towards electric power.
DSM is helping customers in the electronics industry with their continuing quest to pack more power into smaller spaces. On the stand will be several examples of solutions it has provided for producers of smartphones, tablets, and wearables, as well as for the "connected car." Many of these products benefit from the outstanding properties of DSM's growing ForTii family of materials based on PA4T, which is now also available in a version partly derived from renewable resources.
Also showcased on the stand will be applications from other industries. These include a water faucet mixing valve in a glass-reinforced compound of DSM's EcoPaXX® bio-based PA410, which reduces the risk of part failure and leakage in long-term use while in contact with hot and cold water.
Meet the Extreme with DSM
DSM offers high-performing plastic solutions, technologies and expertise for the extreme demands of next-generation vehicles. These materials are a driving force in lightweighting, downsizing and e-mobility. On the road to zero emissions it's time to think differently. To think beyond metal.
Think together with DSM - visit www.dsm.com/extreme.
Reader enquiries
DSM Engineering Plastics
30 Pasir Panjang Road #13-31
Mapletree Business City
Singapore 117440
Singapore
www.dsm.com
@dsm
dsm
DSMcompany
dsmcompany
---
Notes for editors

DSM – Bright Science. Brighter Living.™
Royal DSM is a global science-based company active in health, nutrition and materials. By connecting its unique competences in life sciences and materials sciences DSM is driving economic prosperity, environmental progress and social advances to create sustainable value for all stakeholders simultaneously. DSM delivers innovative solutions that nourish, protect and improve performance in global markets such as food and dietary supplements, personal care, feed, medical devices, automotive, paints, electrical and electronics, life protection, alternative energy and bio-based materials. DSM and its associated companies deliver annual net sales of about €10 billion with approximately 25,000 employees. The company is listed on Euronext Amsterdam. More information can be found at www.dsm.com.
Or find us on:
Related images