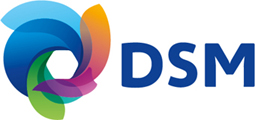 20 Apr 2016
DSM unveils Stanyl HGR1 to cut frictional torque in auto engine timing systems
Royal DSM, a global science-based company active in health, nutrition and materials, has launched an innovative new high performance material based on Stanyl® polyamide 46. This new material, Stanyl HGR1, reduces frictional torque in automobile engine timing systems and will provide OEMs with a very cost-effective tool for reducing fuel consumption.
Automobile makers are constantly trying to improve the torque they can obtain from their engines, so that they can reduce engine capacity—and hence fuel consumption—without loss of mechanical performance. (Torque is the tendency of a force to rotate an object about an axis, and in engines it is closely related to horsepower.) Their strategy includes reducing frictional torque, which is the negative force caused when a rotating object moves against another surface.
Part of the frictional torque arises in engine timing systems when the timing chain moves over an element that keeps it under tension. This chain tensioner is often injection molded in polyamide 66, but increasingly this material is being replaced by DSM's Stanyl PA46, owing to its improved performance, both in terms of mechanical properties, as well as its frictional and wear characteristics.
DSM has continued to work on developments to improve the properties of Stanyl PA 46 for use in chain tensioners. Stanyl HGR1 and the next generation Stanyl HGR2, which will be introduced soon, offer further enhancements in friction reduction. Extensive tests have proven that chain tensioners in Stanyl HGR1 produce lower frictional torque than any other material at relatively low engine speeds ranging from idle to 1800 rpm. HGR1 also performed well at vehicle cruise speeds.
"By substituting PA66 with Stanyl HGR1 in the timing systems chain contact surfaces, frictional torque can be cut by 0.65 Nm," says Bill Burnham, DSM Business Development Manager. "This equates to a fuel efficiency improvement of over a mile per gallon (over 0.4 km/L) over the drive cycle; that's a substantial amount!" In comparison to PA66, Stanyl HGR1 delivered 10% lower frictional torque within the critical engine speed range between 650 and 1800 rpm."
Stanyl HGR1 polyamide 46-based material has already made its market debut on the latest version of the Pentastar V6 engine, built by Fiat Chrysler America (FCA) and fitted to numerous vehicles. The new material reduces frictional torque in the Pentastar engine timing system, helping reduce fuel consumption in a highly cost-effective way.
Reader enquiries
DSM Engineering Plastics
30 Pasir Panjang Road #13-31
Mapletree Business City
Singapore 117440
Singapore
www.dsm.com
@dsm
linkedin.com/company/dsm
facebook.com/DSMcompany
youtube.com/user/dsmcompany
---
Notes for editors

DSM – Bright Science. Brighter Living.™
Royal DSM is a global science-based company active in health, nutrition and materials. By connecting its unique competences in life sciences and materials sciences DSM is driving economic prosperity, environmental progress and social advances to create sustainable value for all stakeholders simultaneously. DSM delivers innovative solutions that nourish, protect and improve performance in global markets such as food and dietary supplements, personal care, feed, medical devices, automotive, paints, electrical and electronics, life protection, alternative energy and bio-based materials. DSM and its associated companies deliver annual net sales of about €10 billion with approximately 25,000 employees. The company is listed on Euronext Amsterdam. More information can be found at www.dsm.com.
Or find us on:
Related images
Also available in