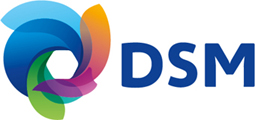 19 Sep 2022
DSM Engineering Materials at K 2022: shaping the future through innovation in circularity, sustainable mobility, and digitalization
Geleen (NL), 19 September 2022 - DSM Engineering Materials today announces that it will attend the K 2022 in Düsseldorf, Germany. Between October 19–26, the company will showcase its recent innovations in circularity, sustainable mobility, and digitalization that are driving transformation and empowering customers across automotive, electric, electronics, and consumer goods. To explore the full range of products and technologies on display, visitors can find DSM Engineering Materials at Hall 6, Booth B11.
Accelerating toward a circular economy
This year, DSM Engineering Materials' valuable partnerships have led to the development and successful application of several bio- and recycled-based materials as part of DSM's SimplyCircular™ initiative. Consumers are placing increasing importance on sustainability, so the solutions showcased at the K offer customers a competitive advantage:
Akulon® RePurposed a high-performance polymer made from recycled fishing nets collected from the Indian Ocean and is used by Samsung in key components across its Galaxy S22 and Galaxy Tab S8 series in an industry-first smartphone application. It is also at the center of DSM's successful partnership with Schneider Electric for its Merten range of sustainable home socket and switch solutions, and with Ford Motor Company in the Ford Bronco Sport – recognized by Ford as the first of many potential applications in a major vehicle platform.
Several bio-based mass-balanced polymers, which unlock a huge range of more sustainable applications across demanding consumer products, automotive and sports. Ranging from 75% to 100% bio-based mass-balanced content, solutions include Akulon® PA6 B-MB line, specific grades in the Arnitel® TPC B-MB family, and an industry-first bio-based mass-balanced high-temperature polyamide PA46 as an exciting addition to the flagship Stanyl® brand.
Shaping safer, lighter, more sustainable e-mobility
DSM Engineering Materials has made significant innovations in the performance of both pure battery electric and hydrogen fuel cell technologies. In line with its goal to make electric vehicles safer, lighter, and more sustainable:
DSM has expanded its CTI testing capabilities to support the production of higher-voltage drive trains with shorter charging times.
DSM's Xytron® G4024T material, which significantly improves the efficiency and durability of electric vehicle water pumps, was developed in collaboration with leading global manufacturers.
A similar partnership in China led to a breakthrough in extending the product lifetimes of proton-exchange membrane fuel cells (PEMFCs) through the durable Xytron PPS material. This enables customers to produce cheaper, safer, and more reliable hydrogen-powered commercial transport vehicles.
DSM has continued to innovate in lightweighting structural parts through its ForTii® PA4T PPA, Akulon® PA6 and PA66 materials, as well as Advanced Thermoplastic Composites.
Accelerating customer innovation through digitalization
Finding the right material for an application can be a complex exploration for engineers, taking many steps and iterations. As innovation cycles shorten, engineers need instant answers to their materials-related challenges. To find these answers fast and easy, customers increasingly prefer online self-service.
DSM Engineering Materials has developed a full suite of new industry-first digital services that will support customers in their efficient design and development of next-generation products. These new online services that will be showcased were built through close external partnerships with field experts and customers.
Roeland Polet, President DSM Engineering Materials, comments: "This year has been important for DSM Engineering Materials – we've continued to expand our bio- and recycled-based portfolio, driving our transformational vision of a circular and bio-based economy, and we've achieved several industry firsts along the way in automotive, electrical and electronics! We're looking forward to connecting with our customers and partners at K 2022 to share our exciting new innovations in e-mobility, sustainability and digital collaborate on how we can keep meeting their needs, and continue to shape the future together."
Reader enquiries
DSM Engineering Materials
30 Pasir Panjang Road #13-31
Mapletree Business City
Singapore 117440
Singapore
---
Notes for editors
DSM
DSM Engineering Materials is a business group of Royal DSM, a global, purpose-led company in Health, Nutrition & Bioscience, applying science to improve the health of people, animals, and the planet. DSM's purpose is to create brighter lives for all. DSM's products and solutions address some of the world's biggest challenges while simultaneously creating economic, environmental, and societal value for all its stakeholders – customers, employees, shareholders, and society at large. The company was founded in 1902 and is listed on Euronext Amsterdam. More information can be found at www.dsm.com.
Related images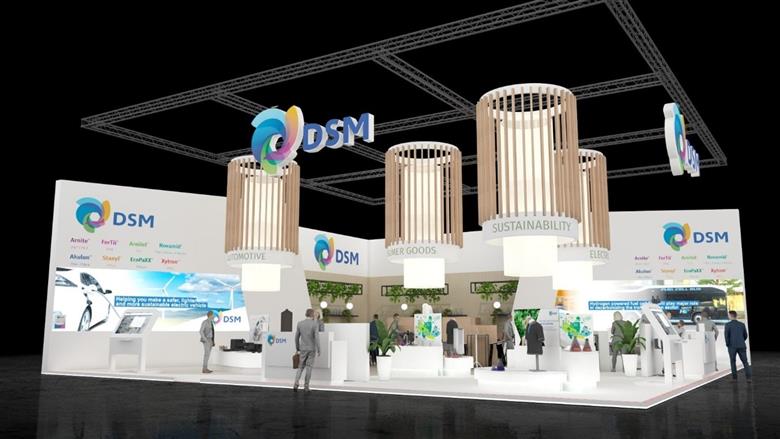 Editorial enquiries
Lieke de Jong-Tops
DSM Materials External Affairs and Communications
DSM Engineering Materials
Kim Vermeer
EMG
Also available in