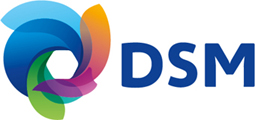 1 Feb 2022
DSM Engineering Materials takes next step in making electric mobility safer, lighter and more sustainable
Geleen (NL), 1 February 2022 - Today, DSM Engineering Materials announces it has taken the next important step on its journey to making electric vehicles safer, lighter and more sustainable by expanding its comparative tracking index (CTI) test laboratory to meet the next-generation, high voltage requirements of its customers. This move builds on a long track record of working with automotive tiers and OEMs, and leverages its leadership position on sustainability as well as its strong credentials in the automotive, electrical and electronics industries. By installing the industry's most advanced CTI test capabilities, it is now enabling a new standard to support manufacturers in increasing the voltage of EV batteries safely and shortening charging times even further to help accelerate the shift to electric mobility.
Driven by growing consumer demand, regulatory pressure, and technological advances, the transition to electric mobility is accelerating and is forecast to accelerate further. However, long charging times remain a key barrier to the wider adoption of electric vehicles (EVs). Shortening these charging times requires higher battery voltages up to 1,000V or above. To enable this ultra-fast charging at the right safety and reliability levels, manufacturers will need to use insulation plastics with better resistance to high voltages.
DSM Engineering Materials has already established portfolio and approach to make electric vehicles safer, lighter, and more sustainable:
Safety: Leveraging its expertise in critical applications, DSM Engineering Materials is ensuring that key future mobility systems – like the e-powertrain, connectivity, tanks and structural parts – are made with the most reliable, material solutions that meet or exceed application standards while at the same time reducing the carbon footprint of the component.
Lightweighting: DSM Engineering Materials has extensive expertise making structural parts, including actuation systems and seating materials, lighter with ForTii® PA4T PPA and Akulon® PA6 and PA66 PAs, offering best-in-class strength and thermal performance for metal replacement.
Sustainability: As a sustainability leader, DSM Engineering Materials has communicated its bold ambition to reduce its total greenhouse gas emissions and the carbon footprint of its products by 50% by 2030, from a 2016 baseline, and developing and rolling out bio- and/or recycled-based alternatives for its entire portfolio by 2030. Specific grades are already available for all major product lines.
Now, in line with its EV-focused automotive strategy, DSM has expanded its CTI test laboratory with equipment to validate tracking resistance to voltages up to 1,500V AC and 1,000V DC. High-voltage component manufacturers have shown significant interest in collaborating with DSM on this testing for voltages between 600 and 1,500V.
Franz Janson, Principal Product Development Engineer, PEE Global Automotive Resin Material Platform at TE Connectivity*, one of the world's largest connector manufacturers: "We are very happy to see that DSM is investing in strong materials as well as the right test laboratory. We look forward to cooperating more closely to understand the impact of high-voltage exposure on material properties and to implement suitable materials for our next-generation high-voltage systems."
Jud Gibson, Global Vice President of Sales & Marketing at DSM Engineering Materials: "To introduce such an advanced electrical test laboratory enabling CTI characterization is a key milestone for DSM and an industry first. We're proud to be using this technology to make electric cars safer, lighter, and more sustainable – not only for today's customers, but also for generations to come."
*TE Connectivity is a trademark licensed by the TE Connectivity Ltd. family of companies.
Reader enquiries
DSM Engineering Materials
30 Pasir Panjang Road #13-31
Mapletree Business City
Singapore 117440
Singapore
---
Notes for editors
DSM's approach to making EV safer, lighter and more sustainable
With the end of the internal combustion engine era on the horizon, automotive OEMs need advanced materials that make electric vehicles safer, lighter, and more sustainable. DSM's portfolio of tough yet lightweight materials are enabling manufacturers to produce automotive components that are lighter, reduce friction, and operate in extreme environments – including at high temperatures – with drastically smaller carbon footprints. From compounds for EV charging plugs and materials that improve the flame retardancy, heat and tracking resistance of electric vehicles to its dedicated technical expertise and support, DSM provides a wide range of solutions to support the automotive industry's transition to electric mobility. For more information on DSM Engineering Materials in EV please visit our webpage here.
DSM
DSM Engineering Materials is a business group of Royal DSM, a global, purpose-led company applying science to improve the health of people, animals, and the planet. DSM's purpose is to create brighter lives for all. DSM's products and solutions address some of the world's biggest challenges while simultaneously creating economic, environmental and societal value for all its stakeholders – customers, employees, shareholders, and society at large. DSM and its associated companies employ approximately 23,000 people around the world and deliver annual net sales of about €10 billion. The company was founded in 1902 and is listed on Euronext Amsterdam.
Related images

Editorial enquiries
Lieke de Jong-Tops
DSM Materials External Affairs and Communications
DSM Engineering Materials
Saskia Krombeen
EMG