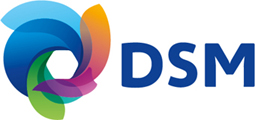 8 Dec 2021
DSM Engineering Materials' recycled ocean plastic used in Ford Bronco earns global Innovation Award
Detroit (USA), 8 December 2021 - Today, DSM Engineering Materials announces that Ford Motor Company, HellermannTyton, and DSM earned an Innovation Award from the Society of Plastics Engineers (SPE) for the use of Akulon® RePurposed recycled ocean plastic in the Ford Bronco Sport. This application was also recognized by Ford as the first of many potential uses for recycled ocean plastics in a major vehicle platform.
Ford uses wiring harness clips made of ocean-harvested plastic "ghost gear" in Bronco Sport models. Invisible to vehicle occupants, the wiring harness clips fasten to the sides of the Bronco Sport second-row seats and guide wires that power various features in the vehicle's cargo area. Ford testing shows that the Akulon® RePurposed material, despite having spent time in salt water and sunlight, is as strong and durable as petroleum-based clips.
The Akulon® RePurposed material is made using nylon fishing nets collected from the Indian Ocean and Arabian Sea. The nets are thoroughly cleaned and processed using a proprietary process to create a strong polyamide 6 (PA6) engineering material with performance comparable to new petroleum-based plastics. Each year, approximately 13 million tons of plastic waste end up in the world's oceans. Much of the waste culminates in the Great Pacific Garbage Patch, which covers an area twice the size of Texas and three times the size of France. Abandoned fishing nets are a growing part of this problem, and the World Wildlife Federation estimates they account for as much as 46% of the waste in the Great Pacific Garbage Patch. DSM launched Akulon® RePurposed PA6 in 2018 to help address this challenge.
"This is another example of Ford leading the charge on sustainability," said Jim Buczkowski, vice president of research and Henry Ford technical fellow. "It is a strong example of circular economy, and while these clips are small, they are an important first step in our explorations to use recycled ocean plastics for additional parts in the future."
"Solving the global challenge of ocean plastics will require our entire industry to step up and find innovative solutions to grow the circular economy," said Lydia Swan, Commercial Director – Americas, DSM Engineering Materials. "We are very proud of the joint efforts of our team, Ford, and HellermanTyton to make this innovative use of recycled ocean plastics possible, and we look forward to finding additional opportunities to reduce ocean plastic waste."
Today, the material is used in a wide range of applications including furniture, watches, and surf boards. As more customers seek to partner with DSM to address the challenge of reducing ocean plastic waste, numerous additional applications are currently under development. To learn more, visit www.dsm.com/akulonrepurposed.
DSM Engineering Materials is embracing the circular economy and has a long track record of developing science-based and scalable solutions that enable customers to navigate the challenges and opportunities of circularity and sustainability to drive their market relevance by futureproofing their portfolios. This is exemplified by its commitment to developing and rolling out bio- and/or recycled-based alternatives for its entire portfolio by 2030; specific grades are already available for all major product lines.
Reader enquiries
DSM Engineering Materials
30 Pasir Panjang Road #13-31
Mapletree Business City
Singapore 117440
Singapore
---
Notes for editors
DSM
DSM Engineering Materials is a business group of Royal DSM, a global, purpose-led company applying science to improve the health of people, animals, and the planet. DSM's purpose is to create brighter lives for all. DSM's products and solutions address some of the world's biggest challenges while simultaneously creating economic, environmental and societal value for all its stakeholders – customers, employees, shareholders, and society at large. DSM and its associated companies employ approximately 23,000 people around the world and deliver annual net sales of about €10 billion. The company was founded in 1902 and is listed on Euronext Amsterdam.
Forward-looking statements
This press release may contain forward-looking statements with respect to DSM's future (financial) performance and position. Such statements are based on current expectations, estimates and projections of DSM and information currently available to the company. DSM cautions readers that such statements involve certain risks and uncertainties that are difficult to predict and therefore it should be understood that many factors can cause actual performance and position to differ materially from these statements. DSM has no obligation to update the statements contained in this press release, unless required by law. The English language version of the press release is leading.
Related images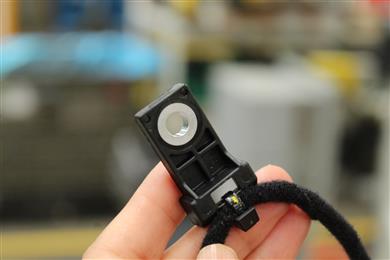 Editorial enquiries
Lieke de Jong-Tops
DSM Materials External Affairs and Communications
DSM Engineering Materials
Saskia Krombeen
EMG