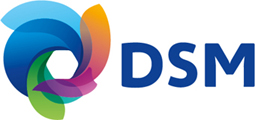 19 Oct 2022
DSM Engineering Materials Press Kit K 2022
About K 2022
The World's No. 1 Trade Fair for Plastics and Rubber
K is the world's largest trade fair for the plastics and rubber industry. It gathers the most important supplier of plastics and rubber machinery, raw and auxiliary materials and semi-finished products, technical parts and reinforced plastic products under one roof. It is an ideal platform to showcase products and innovations and to make business contacts. K will be followed by a special exhibition under the theme "Visions in Polymers", that presents the trends and innovations of the industry. Special consideration is given to the subjects of energy efficiency and resource conservation.
Press releases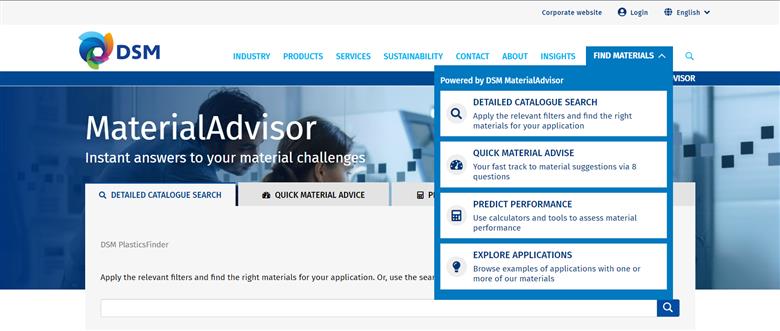 Today at K2022, DSM Engineering Materials announces the launch of an industry-leading suite of digital tools and online services that provide customers and industry partners with instant or express access to materials science expertise. This broad range of digital-driven solutions, developed through close collaboration with customers, will allow users to accelerate innovation and design processes and is on show at the DSM Engineering Materials Hall 6 Booth B11.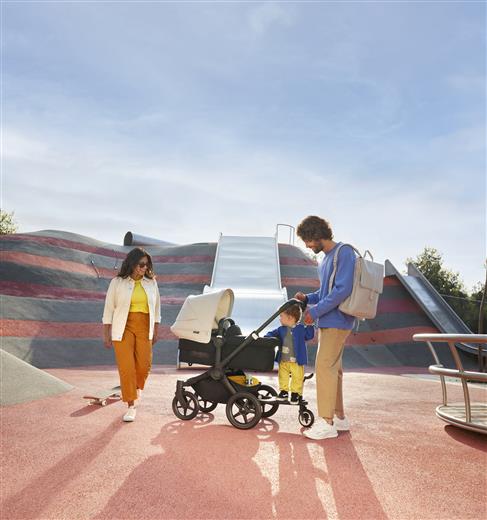 Today, Bugaboo, DSM Engineering Materials, Fibrant and Neste announce that their cross-value chain partnership has successfully enabled the launch of an entire Bugaboo stroller portfolio made with bio-based materials. Specifically, the majority of the strollers' plastic parts are made using DSM Engineering Materials' Akulon® 100% bio-based B-MB polyamide 6 (PA6), which in turn is made using bio-based feedstock from both Fibrant and Neste. DSM Engineering Materials uses a mass-balancing approach with renewable waste and residue raw material to enable a ~75% PA6 carbon footprint reduction compared to conventional PA6 and up to 24% of the entire stroller. Experience the Bugaboo donkey stroller on display at DSM Engineering Materials at Hall 6, Booth B11.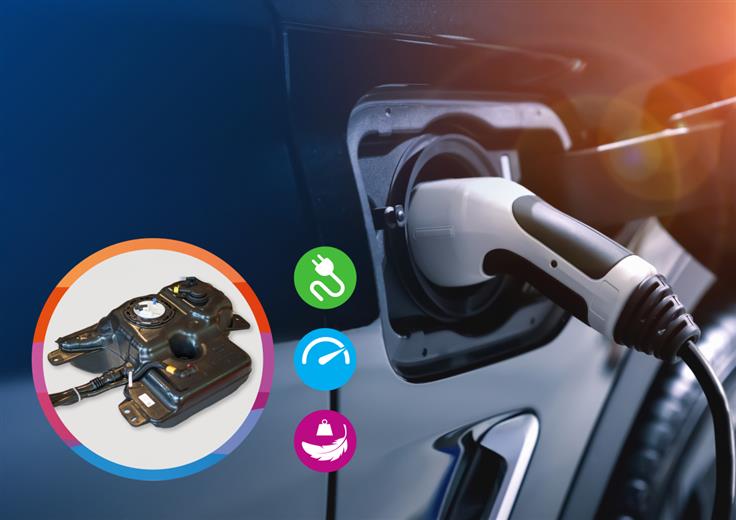 Today, DSM Engineering Materials announces its successful partnership with Renault to create an industry-first lightweight solution for hybrid vehicle fuel tanks. By using Akulon® Fuel Lock, DSM's high-performance low-carbon-footprint PA6 material, the fuel tanks can be produced with a blow molding monolayer construction that significantly reduces weight and cost without compromising safety or risking additional emissions. The fuel tank is designed and manufactured by DSM Engineering Material project partners RM Technologies and MTS France. This innovative step forward underlines DSM Engineering Materials' commitment to enabling e-mobility that is safer, lighter, and more sustainable.
Reader enquiries
DSM Engineering Materials
30 Pasir Panjang Road #13-31
Mapletree Business City
Singapore 117440
Singapore
---
Notes for editors
DSM
DSM Engineering Materials is a business group of Royal DSM, a global, purpose-led company in Health, Nutrition & Bioscience, applying science to improve the health of people, animals, and the planet. DSM's purpose is to create brighter lives for all. DSM's products and solutions address some of the world's biggest challenges while simultaneously creating economic, environmental, and societal value for all its stakeholders – customers, employees, shareholders, and society at large. The company was founded in 1902 and is listed on Euronext Amsterdam. More information can be found at www.dsm.com.
Related images
Editorial enquiries
Kim Vermeer
EMG