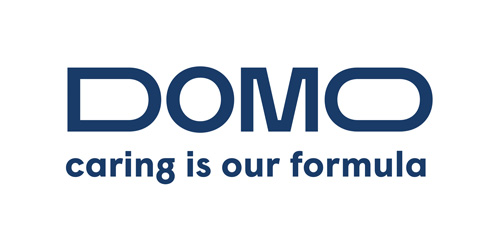 3 May 2022
MMI for TECHNYL® C PA6 fiber-reinforced grades: The new reference for predictive simulation services
The MMI advanced mechanics and simulation team can now provide DOMO Engineered Materials customers with a vastly improved service for the TECHNYL® C range of PA6-GF materials
This integrative simulation technology can be effectively utilized with Digimat software, providing accurate and robust finite element analysis
Ghent, May 3, 2022 - DOMO's MMI advanced predictive simulation services for PA66 parts are already the reference on the market for accurate simulations. Now, the simulation tool devised to help OEMs and parts suppliers develop stronger, lighter, more cost-effective parts, is the new reference for PA6 parts, as well. Thanks to the DOMO Service Hub, manufactures for e-mobility can take their polyamide solutions to the next level.
For fiber-reinforced materials, advanced mechanical simulations factor in the orientation of glass fibers induced by the injection process. Digimat software is used to achieve this integrative simulation technology. DOMO teams have developed significant expertise in integrative simulation for the TECHNYL® A range of PA66-GF materials, enabling more accurate simulation results. Our MMI material cards lead to the most accurate and robust finite element analysis available today. Now, thanks to a concerted R&D effort on PA6-GF materials, material cards are also available for the TECHNYL® C range based on PA6.
The new MMI material cards are available for a wide array of glass fiber concentrations and temperatures, as well as for elastic and elastoplastic models with failure indicators. These comply with the state-of-the-art tools available in Digimat and lead to the same accurate results as those obtained for PA66 compounds. These new material cards are a first step in bringing the PA6 database to the same performance level as PA66. Soon, crash-dedicated and thermal models will be added to the database, as well.
"Thanks to MMI predictive simulation, we are able to achieve TECHNYL® parts that are lighter, safer and cheaper," says Gilles Robert, Material Expert at DOMO. "Our customers benefit from shorter development times, with better control over internal costs. Expanding DOMO's material database for simulation enables more customers and more applications to take full advantage of the cutting-edge accuracy of PA66 and now PA6 simulations."
"At DOMO, our unique value proposition is our holistic scientific approach," says Emilien Mattacola, Global Key Account Manager Automotive Market. "Material models are the end of a chain where each link has been optimized to achieve maximum accuracy. Tests are optimized to maximize precision, with material modelling relying on specifically designed procedures and meta modelling technology. DOMO tests and methods differ from the standard ones to build material models, achieving a higher level of accuracy compared to competition."
"We are forerunners in this approach to provide highly qualitative data, in both injection and mechanical simulation with MMI," adds Robert. "We are definitely service innovators on PA66, and PA6 will benefit from all the work that has led up to this. Integrative simulation is an important market trend, to achieve lower validation costs for parts and ensure better control of parts development timing."
The new material cards are available on request in the Digimat MX application.
For more information get in touch with DOMO experts at www.domochemicals.com/en/contact.
Since February 2022, the entire TECHNYL® portfolio is exclusively produced and commercialized by DOMO worldwide.
Reader enquiries
DOMO Chemicals
Am Haupttor, Bau 3101
06237 Leuna
Germany
---
Notes for editors
About DOMO Chemicals
DOMO Chemicals is a leading producer of high-quality engineering nylon materials for a diverse range of markets, including the automotive, food, medical, pharmaceutical, chemicals and electronics industries. The company offers a complete portfolio of integrated nylon 6 and 66 products, including intermediates, resins, engineering plastics, performance fibres, packaging film and distribution of petrochemical products. Headquartered in Belgium, the family-owned company leverages advanced technology and consumer insights to deliver sustainable & innovative solutions. DOMO employs approximately 2200 employees worldwide.
Related images
Editorial enquiries
Marc Chalupsky
Marketing Communications Manager Polymers & Organic Intermediates
DOMO Chemicals
Adriana Arezza
Marketing Solutions NV