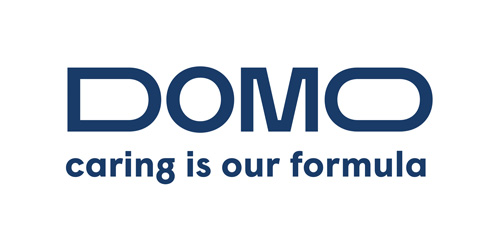 13 Jul 2021
New UL yellow card certification added to DOMO's portfolio for air distribution applications
Leuna, July 13, 2021 - DOMAMID® 6B30, a polyamide 6 based 30% glass beads filled solution by DOMO Chemicals, has been recently certified with UL yellow card. The certification was required by Prevost for the production of their air compressed fittings.
The French company PREVOST offers a range of products designed for compressed air networks and fluid distribution. The company is present in the main industrial and automotive sectors using pneumatic and hydraulic power. Thanks to more than 40 years of experience, PREVOST is now developing its international presence.
"For this specific application the North American Market is requiring a UL Yellow card certification. "States Carlo Gatti, Product Manager at Prevost. "With DOMO we have found an agile partner for all our polyamide-based applications" he concludes.
DOMAMID® 6B30 is certified UL class HB at 1,5 and 3 mm, all color.
Click here to see the full DOMO materials UL Listing.
Reader enquiries
DOMO Chemicals
Am Haupttor, Bau 3101
06237 Leuna
Germany
www.domochemicals.com
domo
---
Notes for editors
About DOMO Chemicals
DOMO Chemicals is a leading producer of high-quality engineering nylon materials for a diverse range of markets, including the automotive, food, medical, pharmaceutical, chemicals and electronics industries. The company offers a complete portfolio of integrated nylon 6 and 66 products, including intermediates, resins, engineering plastics, performance fibres, packaging film and distribution of petrochemical products. Headquartered in Germany, the family-owned company leverages advanced technology and consumer insights to deliver sustainable & innovative solutions. DOMO employs approximately 2200 employees worldwide.