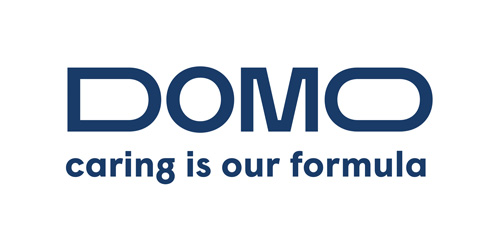 22 Sep 2020
THERMEC™ S: DOMO Chemicals launches sintered carbon replacement for submersible pumps
THERMEC™ S can replace sintered carbon in submersible pump thrust bearings applications
The enhanced polymer offers outstanding abrasion and wear resistance properties to improve tool life
The solution delivers on high compressive strength and temperature resistance
Leuna, September 22 , 2020 - DOMO Chemicals has expanded its THERMEC™ range of enhanced polymers, with the introduction of a new solution for the replacement of sintered carbon in submersible pump thrust bearings applications. THERMEC™ S is a glass and mineral filled, lubricated polyphenylene sulfide (PPS) based material that offers outstanding abrasion and wear resistance properties to improve tool life. The product is not only cost-effective, but also offers excellent performance benefits, when compared to sintered carbon. Due to its excellent processability, THERMEC™ S is suitable for both injection moulding and extrusion applications.
"Sintered carbon thrust bearings have a long tradition of use within submersible pumps, but there is a risk of easy breakage during handling," says Tushar Parida, Country manager India at DOMO. "THERMEC™ S overcomes these issues by delivering on high compressive strength and temperature resistance, while also offering excellent mechanical performance, and low creep. It's an excellent addition to the THERMEC™ portfolio."
Submersible pumps, which are predominantly used for agricultural irrigation purposes, are typically placed at several meters below the earth's surface for water extraction. Thrust bearings are highly critical to the life and performance of these pumps. Since these bearings undergo continuous rotation, they will rub against sand, mud, and the metal stationary surface of the bearing housing. This causes a rise in temperature during operations. Furthermore, due to the very high underground pressure (1 bar per meter), these parts are also subjected to high temperature and pressure conditions while in operation.
Sintered carbon thrust bearings are one of the best available non-metal products for submersible pumps, due to their outstanding wear performance at elevated temperatures, and cost performance ratio. However, the drawback of this material is its brittleness, which means that parts containing it are often fragile. The processing of these solutions is also not easy, which can mean longer dwell times, cooling temperatures, and resultantly low productivity.
DOMO's THERMEC™ S is designed to replace sintered carbons in submersible pumps that are exposed to continuous application temperatures of up to 200°C. Combining PPS, glass, mineral fillers and lubricating additives, results in a synergistic effect that brings excellent abrasion resistance. This delivers a final product with higher mechanical properties than sintered carbon samples.
DOMO plays a strong role in the higher performance polymers market. The extensive THERMEC™ product range has been developed to meet the demands of specific application requirements. The enhanced polymers solution range features new solutions based on polyphthalamide (PPA): THERMEC™ N; polyphenylene sulfide (PPS): THERMEC™ S; and polyether ether ketone (PEEK): THERMEC™ K).
Read more on our complete THERMEC™ product range!
Reader enquiries
DOMO Chemicals
Am Haupttor, Bau 3101
06237 Leuna
Germany
---
Notes for editors
About DOMO Chemicals
DOMO Chemicals is a leading producer of high-quality engineering nylon materials for a diverse range of markets, including the automotive, food, medical, pharmaceutical, chemicals and electronics industries. The company offers a complete portfolio of integrated nylon 6 and 66 products, including intermediates, resins, engineering plastics, performance fibres, packaging film and distribution of petrochemical products. Headquartered in Germany, the family-owned company leverages advanced technology and consumer insights to deliver sustainable & innovative solutions. DOMO generated 2019 sales over EUR 900 million and employs in 2020 approximately 2200 employees worldwide.
Related images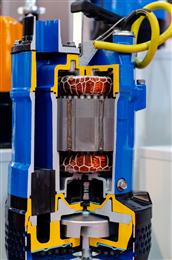 Editorial enquiries
Elisabetta Testa
Communications
DOMO Engineering Plastics
Francoise Jirgens
Director Corporate Communications
DOMO Chemicals
Kristóf Kovács
Marketing Solutions NV
Also available in