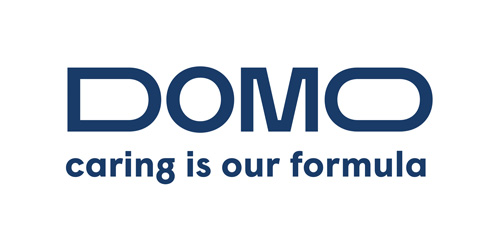 11 Apr 2019
New business development director appointed at CFP / DOMO Nylon Film Solutions
Leuna, April 11, 2019 - CFP Flexible Packaging Spa, part of the DOMO Chemicals group, one of the leading providers of Nylon film solutions in Europe, has appointed Jani Vuorenpää as its New Business Development Director.
With more than 20 years' experience in the Nylon films and in the flexible packaging industries, Vuorenpää will focus on innovation and sustainability, bringing a level of managerial strength and expertise that matches the company's growth strategy.
Previously, he served as Plant Manager of the Finnish-based Nylon film manufacturer Biaxis Ltd and the General Manager, of Sojitz Europe plc, Chemicals Department No.2, a Japanese raw materials and films distributor for the flexible packaging industry. Vuorenpää also worked as R&D Director at the flexible packaging converter Wipak Gryspeert, developing plastic packaging materials and film solutions for the food and consumer goods industries.
"I am delighted to have the opportunity to work in such an entrepreneurial environment. DOMO is a fast, highly innovative company, covering the entire value chain, providing customers with an unmatched value proposition in terms of sustainable solutions and services."
CFP has grown strongly in the past 24 months, a path that Managing Director, Attilio Annoni, said will continue as the company moves forward.
"DOMO Chemicals recently invested in new production capacity in Germany, consolidating its leadership in premium Nylon film solutions for the flexible packaging industry in food and pharmaceutical applications. The investment will help Domo to better serve northern, eastern and central European markets and enable unique end-to-end integration from benzene to Nylon films extrusion".
Vuorenpää's appointment, and focus on innovation and sustainability, will further strengthen DOMO Nylon Film's market position, within and outside Europe, in food, pharma, medical and other technical segments, and help the company to contribute to industry sustainability developments and circular economy initiatives.
Reader enquiries
DOMO Chemicals
Am Haupttor, Bau 3101
06237 Leuna
Germany
www.domochemicals.com
domo
---
Notes for editors
About DOMO Chemicals
CFP Flexible Packaging Spa, one of the leading providers of Nylon film solutions in Europe, was acquired in 2014 by the DOMO Chemicals group,. DOMO Chemicals is a leading producer of high-quality engineering materials for a diverse range of markets, including the automotive, food, medical, pharmaceutical, chemicals and electronics industries. The company offers a complete portfolio of integrated nylon 6 products, including intermediates, resins, engineering plastics and packaging film and distribution of petrochemical products. Headquartered in Germany, the family-owned company leverages advanced technology and consumer insights to deliver sustainable & innovative solutions. DOMO generated 2018 sales over EUR 900 million and employs approximately 1100 employees worldwide.
Related images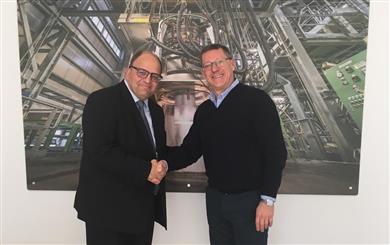 Also available in