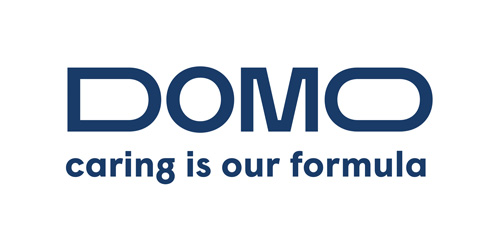 6 Mar 2019
DOMO Chemicals talks about the future of polyamide at the Wood Mackenzie European Nylon Conference
DOMO Chemicals, a global leader in the field of material engineering will discuss economic and environmental challenges at the 2019 Wood Mackenzie European Nylon Conference in Frankfurt am Main, Germany from March 5 to 7. 
Leuna, March 6, 2019 - Ron Bult, Director of Global Sales of DOMO Engineering Plastics will highlight solutions based on ECONAMID®, a family of PA6 & PA66 compounds based on sustainable post-industrial feedstock derived either from film manufacturing or from fiber and yarn manufacturing. Depending on the applications and the desired level of physical and mechanical properties, DOMO can provide grades that are unfilled, mineral filled, glass-fiber filled, or carbon-fiber filled.
"DOMO is making major efforts to accelerate the development of sustainable solutions that bring value to our customers' businesses, while acting responsibly towards the environment, employees and communities," says Bult.
Also at the conference, Philippe Guerineau, VP Sales & Marketing in the company's Nylon & Intermediates business unit, will join a panel discussion at the conference to discuss on the economic outlook and the future of the polyamide industry. DOMO will be holding consultations and exclusive events for its customers as well.
DOMO Chemicals will be gold sponsor of the 2019 Wood Mackenzie European Nylon Conference for the first time. The annual conference is the premier event for the nylon industry.
Find out more at events.domochemicals.com/2019-wood-mackenzie-european-nylon-conference. 
Reader enquiries
DOMO Chemicals
Am Haupttor, Bau 3101
06237 Leuna
Germany
www.domochemicals.com
domo
---
Notes for editors
About DOMO Chemicals
DOMO Chemicals is a leading producer of high-quality engineering materials for a diverse range of markets, including the automotive, food, medical, pharmaceutical, chemicals and electronics industries. The company offers a complete portfolio of integrated nylon 6 products, including intermediates, resins, engineering plastics and packaging film and distribution of petrochemical products. Headquartered in Germany, the family-owned company leverages advanced technology and consumer insights to deliver sustainable & innovative solutions. DOMO generated 2018 sales over EUR 900 million and employs approximately 1100 employees worldwide.
Related images