29 Apr 2022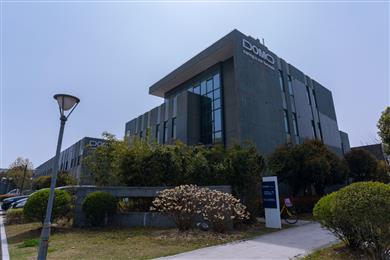 DOMO Chemicals, a global leader in engineered materials, announced a long-term investment plan in China to continue expanding its production capacity of TECHNYL® high-performance polyamides. This plan aims to meet growing demand in the automotive, electrical & electronics, and industrial consumer goods industries, and help build a sustainable future. DOMO Chemicals acquired Solvay's Performance Polyamides business in 2020 and has sold the TECHNYL® products globally since February 1, 2022, including in China, one of the company's key strategic markets.
21 Mar 2022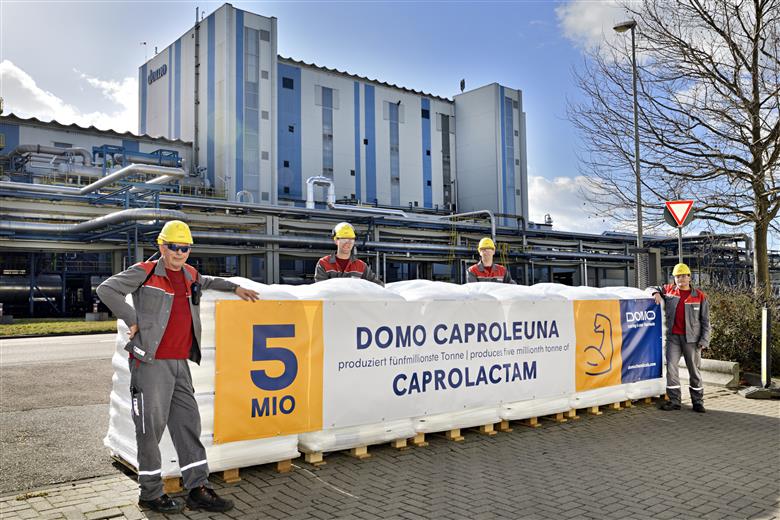 DOMO Chemicals, a global leader in engineered material solutions and fully integrated producer of PA6, announced today the successful delivery of 5 million tonnes of caprolactam at its Leuna site. The Leuna site has produced caprolactam in its facilities since 1942. This quantity is equivalent to approximately 225,000 truckloads. The German subsidiary DOMO Caproleuna has been producing caprolactam and polyamide at the site in the heart of Europe since 1994. During this period, production capacities have been gradually expanded to the current 176,000 metric tonnes per year.
1 Feb 2022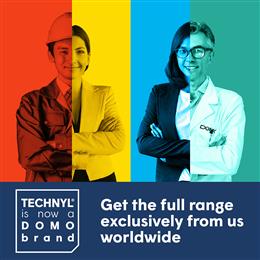 DOMO Chemicals, the leading supplier in the European polyamide industry, has made its TECHNYL® branded products available to customers globally.
18 Nov 2021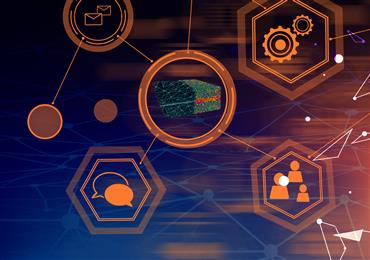 Leading polyamides producer DOMO Chemicals (DOMO) has introduced new material cards to fast-track the adoption of its innovative line of eco-friendly polyamides, TECHNYL® 4EARTH®. This new feature in DOMO's advanced predictive simulation platform, MMI® TECHNYL® Design, will help manufacturers to develop lighter, more cost-effective parts, using peak-performing recycled polyamides.
19 Oct 2021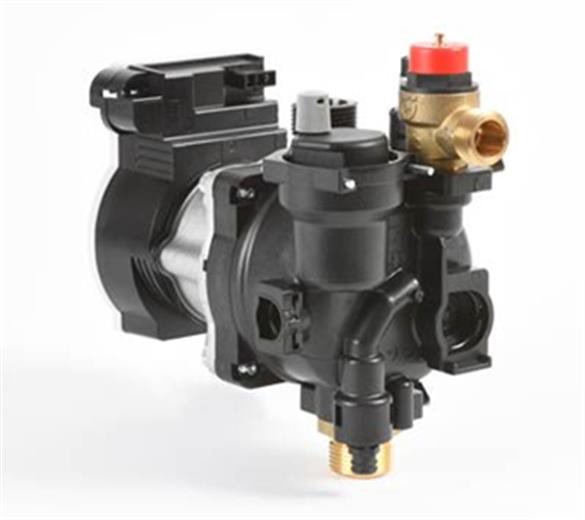 Ensuring high quality and sustainable supplies of water for consumers is a major challenge for city authorities. As cities grow, the challenge will only increase. DOMO Chemicals, a major supplier of polyamide materials, is preparing to meet that challenge.
14 Oct 2021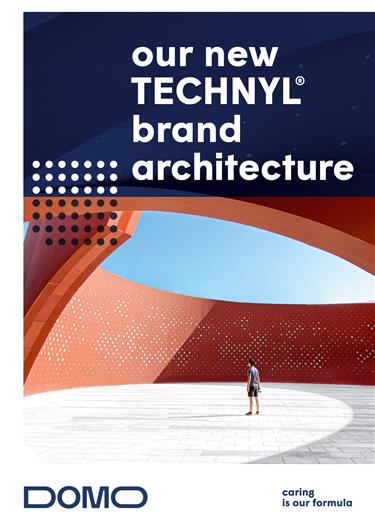 Following the acquisition by DOMO Chemicals of Performance Polyamides Business (Polytechnyl) in Europe - including the well-known TECHNYL® brand – all current DOMAMID®, ECONAMID® and THERMEC™ branded solutions will be merged under one TECHNYL® umbrella worldwide.
14 Sep 2021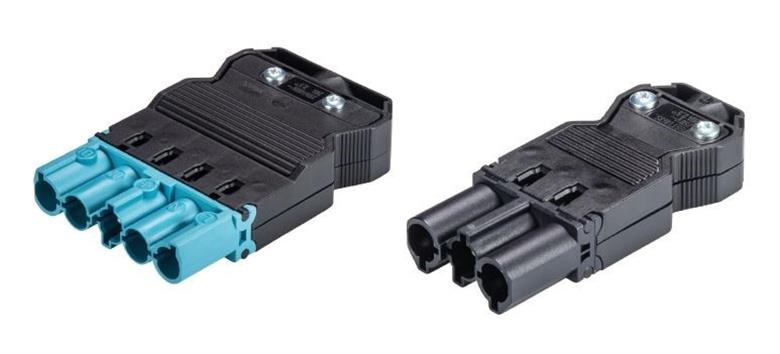 Domo Chemicals, a leading integrated solution provider, and PA6 and PA66 supplier, to the plastics processing industry, is driving materials development to meet evolving market needs and is working with customers to select the best base materials for specific applications.
22 Jul 2021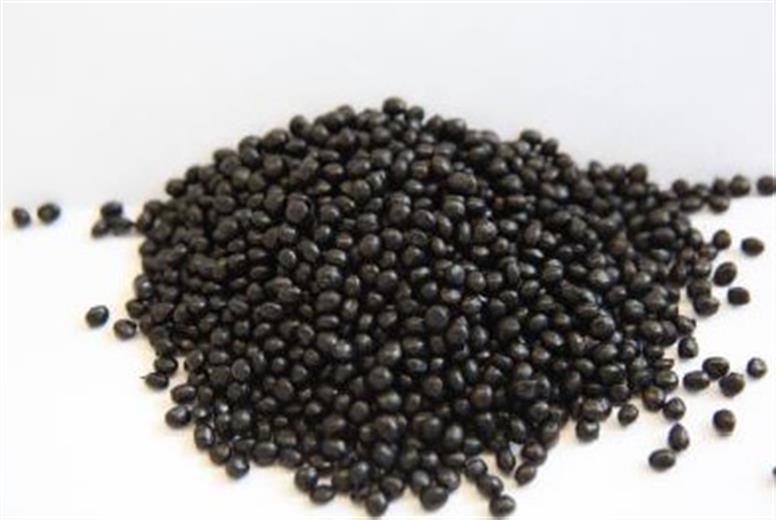 DOMO Chemicals, a leader in sustainable polyamide solutions, has begun using a new sustainable black masterbatch based on recycled material to complement the recycled base polymer in its ECONAMID® brand of sustainable polyamides. ECONAMID®, based on recycled industrial waste, is a benchmark in the industry when it comes to performance level and quality consistency, lot after lot.
13 Jul 2021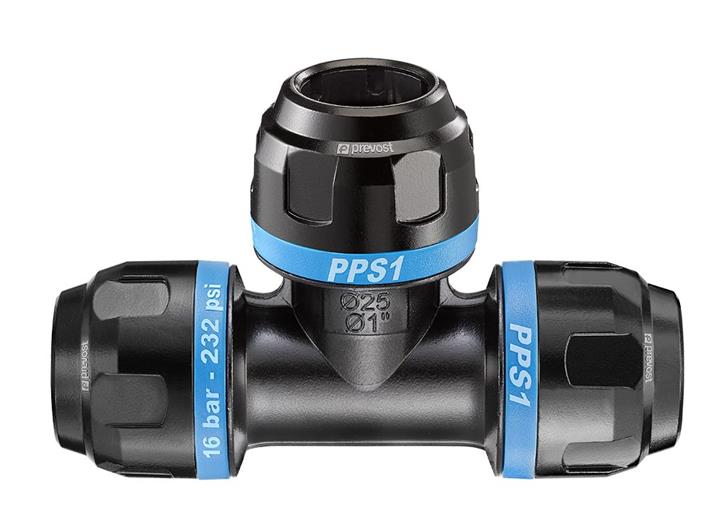 DOMAMID® 6B30, a polyamide 6 based 30% glass beads filled solution by DOMO Chemicals, has been recently certified with UL yellow card. The certification was required by Prevost for the production of their air compressed fittings.
24 Jun 2021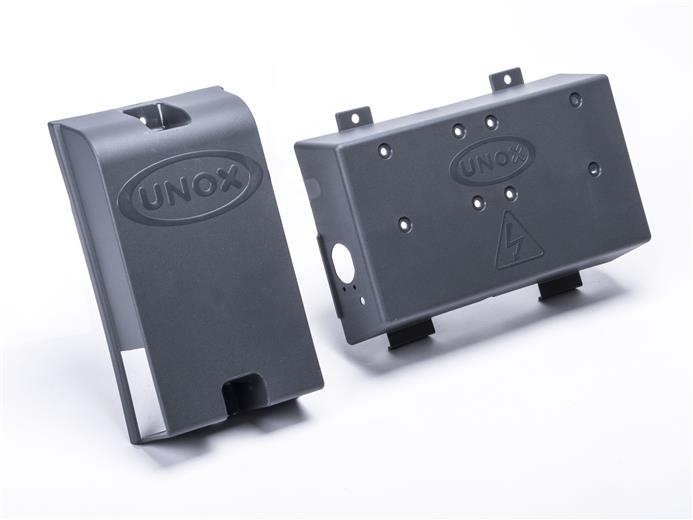 A new UL yellow card has recently been awarded to DOMO Chemicals for DOMAMID® FR 6GT2010V0E, one of its proven solutions developed for the company Mabix S.r.l. and used in production of home appliances. The PA6 based DOMAMID® 6GT2010V0E is a self-extinguishing halogen and phosphorus free material, filled with 20% mixed glass and mineral.
4 May 2021
DOMO Chemicals has unveiled its ambition to be a benchmark and leader in sustainable development and social responsibility by 2030, with clear targets and criteria to drive a decade of progress.
13 Apr 2021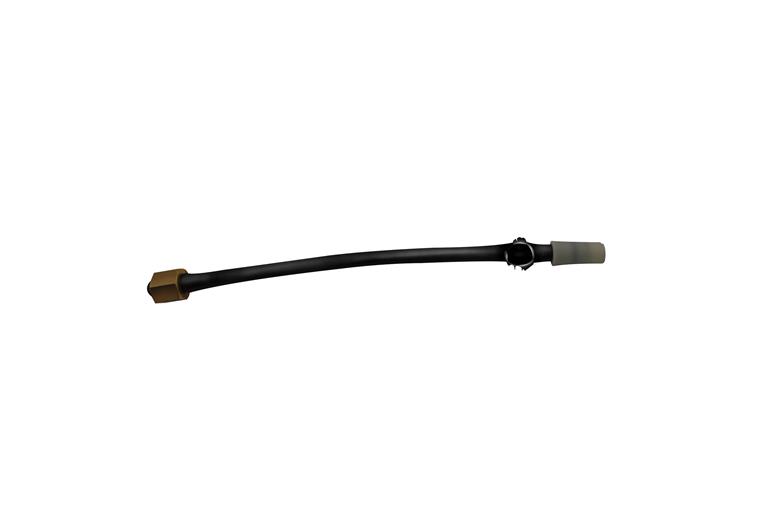 DOMO Chemicals has developed a new product family PA66 based black plastics suitable for laser welding, a technology that is increasingly used in joining together thermoplastic parts. DOMO's new laser transparent Technyl® STAR AF 219 V30 black LT is now available on the market.