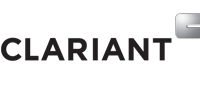 20 Jul 2021
Clariant expands its contribution to sustainability with pigments certified OK compost INDUSTRIAL
Clariant pigments certified OK compost INDUSTRIAL can be used to color plastic products, including packaging, intended to be compostable
Certification awarded by the TÜV AUSTRIA
Label opens new color opportunities to masterbatch and packaging producers and helps the fast-moving consumer goods (FMCG) industry fulfill its sustainability commitments
Muttenz, July 20, 2021 – To meet sustainability targets and fulfill commitments to the plastics circular economy, producers of plastic articles are increasingly using polymers that are compostable. Clariant's business unit Pigments is contributing to this growth in compostable plastic articles, with a range of certified OK compost INDUSTRIAL pigments, offering customers new coloring opportunities.
Nine selected products in Clariant's PV Fast® and Graphtol™ ranges now feature the label OK compost INDUSTRIAL, that fully meet the requirements of the European Union EN 13432: 2000 standard when not used above the maximum concentration in the final application, representing a significant contribution to sustainability.
"We are proud of this development that is part of our strategy to offer solutions for more sustainable packaging and to strengthen our product portfolio," said Andreas Buder, Technical Marketing Manager Plastics at Clariant. "This certification allows our customers to use bright colors in their biodegradable products, since they are suitable for industrial composting."
The PV Fast and Graphtol range of pigment powders are high performance organic pigments. Both product ranges are used in various applications in the consumer goods sector, such as sensitive food contact packaging, plastics tableware/dishware or toys.
The coloration of biodegradable polymers requires the pigments to meet certain characteristics in order to be considered compostable. For processing through organic recovery facilities, this requires a low heavy metal and fluorine content, and no ecotoxicity towards plants.
For more information on the nine colorants that have been certified, visit: www.clariant.com/colorants-for-biodegradable-plastics.
™ TRADEMARK OF CLARIANT
PV Fast® IS A TRADEMARK OF CLARIANT REGISTERED IN MANY COUNTRIES.
Reader enquiries
Clariant International Ltd
Rothausstrasse 61
4132 Muttenz 1
Switzerland
+41 61 469 6742
www.clariant.com
@clariant
Clariant
ClariantInternational
clariant_international
The Moleculist Blog
---
Notes for editors
Clariant is a focused, sustainable and innovative specialty chemical company based in Muttenz, near Basel/Switzerland. On 31 December 2020, the company employed a total workforce of 13 235. In the financial year 2020, Clariant recorded sales of CHF 3.860 billion for its continuing businesses. The company reports in three business areas: Care Chemicals, Catalysis and Natural Resources. Clariant's corporate strategy is based on five pillars: focus on innovation and R&D, add value with sustainability, reposition portfolio, intensify growth, and increase profitability.
Clariant's Business Unit Pigments is a leading global provider of organic pigments, pigment preparations and dyes. The vastly diverse portfolio corresponds to the high standards for colors and coatings in industrial, automotive and architectural applications. The business unit also provides solutions for the plastics industry, for special applications in the aluminum, agricultural and consumer goods sector, as well as for traditional printing processes, inkjet printing and toner applications. The Pigments business unit continues to bring new and innovative materials to the market, with a strong emphasis on environmental aspects and sustainability.
Related images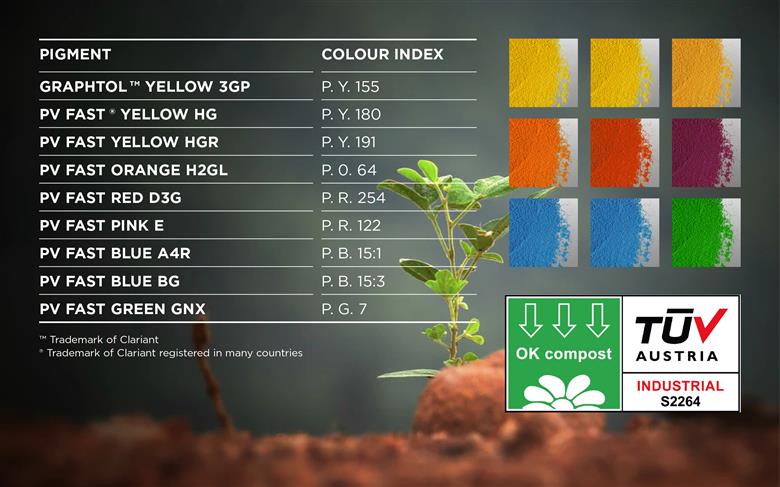 Editorial enquiries
Stefanie Nehlsen
Clariant International Ltd
+41 61 469 63 63
stefanie.nehlsen@​clariant.com
Siria Nielsen
EMG
+31 164 317 036
snielsen@​emg-marcom.com
@siriajonna