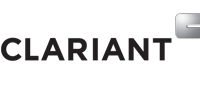 9 Mar 2020
Clariant Masterbatches earn 'OK' certification for home and industrial composting
Five sites in Europe and Asia are accredited
Compostability assured in industrial plants and garden heaps
Masterbatches comply with plastic packaging standards
Muttenz, March 9, 2020 – Clariant color and additive masterbatches made in five plants in Europe and Asia have been awarded OK compost HOME and OK compost INDUSTRIAL labels by the TÜV AUSTRIA Belgium NV testing company. The certification means that the masterbatch ingredients, including the polymer carrier, will not compromise the biodegradability of the plastic products and packaging in which they are used.
The masterbatches are formulated and independently tested for compliance with EN 13432:2000 – the widely recognized European standard for heavy-metal content and plant toxicity, as well as the EU Packaging Directive ( 94/62/EEC).
Clariant plants in Poliagno, Italy, and Sant Andreu de la Barca, Spain, initially received OK compost INDUSTRIAL certification in 2012 and the latest testing adds the more challenging OK compost HOME label to their products. This means compostability is guaranteed not only in industrial composting plants, but also in home garden compost heaps, where conditions are less controlled and breakdown is achieved much more slowly.
In addition, plants in Ahrensburg and Lahnstein, Germany, now are also compliant with both standards. The Clariant plant in Phanthong, Thailand, is certified to supply OK-compost-labeled masterbatches to Asian customers.
A masterbatch is a pelletized material that incorporates a high concentration of a colorant or an additive, evenly dispersed in a plastic material called a carrier resin. In the processing machine, masterbatch pellets are added to natural (uncolored) resin to produce a plastic part with the desired color or performance characteristics. To comply with the applicable standards, the Clariant OK compost masterbatches use only non-toxic and heavy-metal-free ingredients and the amount of colorant or additive used in a given volume of plastic is strictly limited. Only biodegradable carrier resins – mainly starch-based polymers like polylactic acid (PLA) – are used.
This development is part of Clariant Masterbaches' strategy to offer solutions for a more sustainable packaging and to further strengthen our sustainable product portfolio. "We are very happy to be able to make these compostable materials more widely available, not only in Europe but now also in Asia" says Dr. Jan Sültemeyer, Global Head of Innovation & Sustainability for the Clariant Masterbatches business unit. "Receiving the OK compost HOME label is especially important to many of our customers."
Reader enquiries
Clariant International Ltd
Rothausstrasse 61
4132 Muttenz 1
Switzerland
+41 61 469 6742
www.clariant.com
@clariant
clariant
ClariantInternational
clariant_international
---
Notes for editors
Clariant is a focused and innovative specialty chemical company based in Muttenz, near Basel/Switzerland. On 31 December 2019, the company employed a total workforce of 17 223. In the financial year 2019, Clariant recorded sales of CHF 4.399 billion for its continuing businesses. The company reports in three business areas: Care Chemicals, Catalysis and Natural Resources. Clariant's corporate strategy is based on five pillars: focus on innovation and R&D, add value with sustainability, reposition portfolio, intensify growth, and increase profitability.