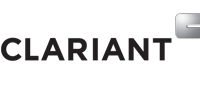 15 Aug 2019
Successful startup of world's largest dehydrogenation plant using Clariant's CATOFIN® catalyst technology
Hengli Group's new dehydrogenation plant in Dalian, China is designed to produce over 1 million tons of olefins per year
Currently the world's largest on-purpose olefin production plant
The CATOFIN process and catalyst are proven to offer superior yields, cost efficiency and operational reliability
Munich, August 15, 2019 – Clariant announced the successful startup of its CATOFIN catalyst at Hengli Group's new mixed-feed dehydrogenation plant in Dalian, China. The new unit combines propane dehydrogenation (PDH) with iso-butane dehydrogenation (BDH) process technologies, and it will produce over 1 million tons of olefins per year -- becoming the world's largest plant using CATOFIN catalyst technology.
The state-of-the-art process pairs Clariant's CATOFIN catalyst together with McDermott's Lummus process technology and is proven to enable high reliability and yields, cost efficiency and simplicity. In addition to the CATOFIN catalyst, the facility is using Clariant's innovative Heat Generating Material (HGM) to produce its on-purpose olefins.
Founded in 1994, Hengli Group is one of China's foremost suppliers of petrochemicals. Hengli Group's new dehydrogenation plant in Dalian, China is designed to process 500 KTA of propane and 800 KTA of iso-butane feeds to produce propylene and iso-butylene.
Guangqin Peng, Chief Engineer of Hengli Petrochemical (Dalian) Refinery Co Ltd, stated, "We are very proud of our achievements on this groundbreaking project. The fast, smooth and successful startup of this world's largest paraffin dehydrogenation unit would not have been possible without reliable and experienced partners like Clariant."
CATOFIN is an extremely reliable technology for light paraffin dehydrogenation. Operating at thermodynamically-advantaged reactor pressure and temperature to maximize yield, the process relies on Clariant's highly selective CATOFIN catalyst and the company's patented metal-oxide HGM to deliver high conversion rates. With the successful startup of the Hengli plant, this now marks Clariant's 21st CATOFIN unit in operation, totaling over 9 million tons of olefin production capacity globally.
Stefan Heuser, Senior Vice President & General Manager Business Unit Catalysts at Clariant, added, "We are honored that our CATOFIN catalysts and Heat Generating Material were selected by Hengli for its new production facility. Together with our technology partner, McDermott's Lummus Technology, we are proving, yet again, the outstanding benefits of CATOFIN for propane and iso-butane dehydrogenation."
CATOFIN® IS A TRADEMARK OF CLARIANT REGISTERED IN MANY COUNTRIES.
Reader enquiries
Clariant International Ltd
Rothausstrasse 61
4132 Muttenz 1
Switzerland
+41 61 469 6742
www.clariant.com
@clariant
clariant
ClariantInternational
clariant_international
---
Notes for editors
Clariant is a focused and innovative specialty chemical company, based in Muttenz near Basel/Switzerland. On 31 December 2018 the company employed a total workforce of 17 901. In the financial year 2018, Clariant recorded sales of CHF 4.404 billion for its continuing businesses. The company reports in three business areas: Care Chemicals, Catalysis and Natural Resources. Clariant's corporate strategy is based on five pillars: focus on innovation and R&D, add value with sustainability, reposition portfolio, intensify growth, and increase profitability.
Clariant's Catalysts business unit is a leading global developer and producer of catalysts for industrial processes. It has been part of the Catalysis business area of the Clariant Group since the acquisition of Süd-Chemie in 2011. Clariant Catalysts is headquartered in Munich, Germany, and has a total of 16 production sites (incl Joint Ventures), 7 sales offices, and 11 R&D and technical centers around the world. Approximately 2 061 employees serve customers across all regional markets. Aimed at delivering sustainable value to customers, Clariant's catalysts and adsorbents are designed to increase production throughput, lower energy consumption, and reduce hazardous emissions from industrial processes. The broad portfolio also includes products that enable the use of alternative feedstock for chemical and fuel production.
Related images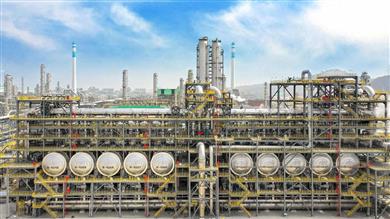 Editorial enquiries
Stefanie Nehlsen
Clariant International Ltd
+41 61 469 63 63
stefanie.nehlsen@​clariant.com
Caroline Schmid
Clariant International Ltd
+41 61 469 63 63
caroline.schmid@​clariant.com
Siria Nielsen
EMG
+31 164 317 036
snielsen@​emg-marcom.com
@siriajonna
Also available in