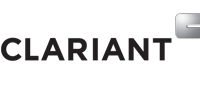 20 Feb 2019
クラリアント MedTec Japan 2019 に初出展します
Medtec Japanは、2019年3月18日-19日東京ビッグサイトにて開催される国内最大級の医療機器展示会です
クラリアントは、ブース801(スイス大使館ブース内)にて、医療品専用のマスターバッチMEVOPUR®を紹介します
東京発, 2019年2月20日 – 集中戦略を持った革新的なスペシャリティケミカル会社であるクラリアントは、3月18日~20日に東京ビッグサイトで開催される、国内最大級の医療機器展示会 MedTec Japan 2019に初めて出展致します。
当日は、医療品専用の着色・機能性付与マスターバッチである、MEVOPURを紹介致します。
MEVOPURは、スイスクオリティシステムズ(Swiss Quality Systems)よりISO13485- 2016の認証を受けたアジア・欧州・米国の専用ラインにて製造されております。
世界各地の需要に対応可能な製造拠点では、医療機器製造用の各種規定に準拠した原料を用い、厳格な試験を実施する事で、お客様のプラスチックに関連するリスクの低減に貢献しております。
日本国内のローカルチームと、グローバル ヘルスケア専門チームが、あらゆるお悩みを解決すべく、ブースにて皆様のお越しをお待ちしております。MedTec Japanにお越しの際は是非、東ホール スイスパビリオン内 ブース番号E801クラリアントブースにお立ち寄りください。
MEVOPUR® IS A TRADEMARK OF CLARIANT REGISTERED IN MANY COUNTRIES.
Reader Enquiries
Clariant International Ltd
Rothausstrasse 61
4132 Muttenz 1
Switzerland
+41 61 469 6742
www.clariant.com
@clariant
clariant
---
Notes for Editors
Clariant is a focused and innovative specialty chemical company, based in Muttenz near Basel/Switzerland. On 31 December 2018 the company employed a total workforce of 17 901. In the financial year 2018, Clariant recorded sales of CHF 6.623 billion for its continuing businesses. The company reports in four business areas: Care Chemicals, Catalysis, Natural Resources, and Plastics & Coatings. Clariant's corporate strategy is based on five pillars: focus on innovation and R&D, add value with sustainability, reposition portfolio, intensify growth, and increase profitability.
Related images
Editorial enquiries
Stefanie Nehlsen
Clariant International Ltd
+41 61 469 63 63
stefanie.nehlsen@​clariant.com
Siria Nielsen
EMG
+31 164 317 036
snielsen@​emg-marcom.com
@siriajonna