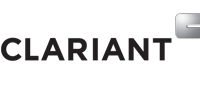 18 Jul 2018
Clariant expands partnership with Lintech International LLC in the United States 
Lintech will be sole distributor in North America for Coatings, Printing & Plastics Pigments and Pigment Dispersions
Expands on existing relationship supporting the entire United States Market
Charlotte, July 18, 2018 – Clariant, a world leader in specialty chemicals, is pleased to announce a new partnership with Lintech International, LLC to solely distribute its pigments for the plastics, coating and printing ink markets across the entire United States of America, effective August 1, 2018. The product portfolio of Clariant's Business Unit Pigments includes organic pigments, organic dyes and pigment dispersions.
"We believe this expansion of our partnership will improve service offerings and logistics to our plastics, coating and printing ink customers serviced through distribution across the United States," stated Brandon Devis, Director of Sales and Marketing, North American Coatings, Clariant Business Unit Pigments.
Headquartered in Macon, Georgia, Lintech has 13 warehouses across the nation and has been the authorized distributor for Clariant Pigments for 5 years in the Southeastern, Southwestern, and Western regions for the coatings and inks markets. Since February 2017, Lintech has been sole distributor in the United States for Clariant Plastics & Rubber Pigment Products.
"We are very pleased with the opportunity to continue to develop our partnership with Clariant," commented Chuck Churn, Director of Principle Relations, Lintech. He added, "As a long-standing supplier for Lintech, Clariant's industry leading brand and broad portfolio of high performance pigments, dispersions and dyes are a perfect fit in our overall portfolio for our strategically targeted markets and customers."
Reader enquiries
Clariant International Ltd
Rothausstrasse 61
4132 Muttenz 1
Switzerland
+41 61 469 6742
www.clariant.com
@clariant
linkedin.com/company/clariant
---
Notes for editors
Clariant is a globally leading specialty chemicals company, based in Muttenz near Basel/Switzerland. On 31 December 2017 the company employed a total workforce of 18 135. In the financial year 2017, Clariant recorded sales of CHF 6.377 billion for its continuing businesses. The company reports in four business areas: Care Chemicals, Catalysis, Natural Resources, and Plastics & Coatings. Clariant's corporate strategy is based on five pillars: focus on innovation through R&D, add value with sustainability, reposition portfolio, intensify growth, and increase profitability.
Clariant's Business Unit Pigments is a leading global provider of organic pigments, pigment preparations and dyes. The vastly diverse portfolio corresponds to the high standards for colors and coatings in industrial, automotive and architectural applications. The business unit also provides solutions for the plastics industry, for special applications in the aluminum, agricultural and consumer goods sector, as well as for traditional printing processes, inkjet printing and toner applications. The Pigments business unit continues to bring new and innovative materials to the market, with a strong emphasis on environmental aspects and sustainability. Employing over 2000 people across the globe, the Business Unit Pigments is part of Clariant's Business Area Plastics and Coatings.
Lintech
Lintech International LLC was established in 1983 in Macon, Georgia as a distributor of specialty chemicals and minerals to businesses in the southern United States. After over 30 years of steady growth, Lintech now serves customers in the Southeast, Southwest, Northeast, Midwest and West in a range of markets including coatings, adhesives, plastics, rubber and composites. With a sales and customer service team that averages more than 20 years in the chemical industry, and with thirteen warehouses across the nation, Lintech has earned a reputation for excellent technical sales, responsive customer service, and award winning logistics.