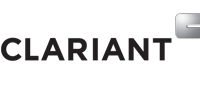 26 Jun 2018
Clariant extends EnviCat® catalyst portfolio to offer extruded SCR NOx solution for chemical and industrial applications 
Clariant builds on emissions catalysts range with introduction of latest NOx solution
Clariant offers comprehensive emissions control technologies for upstream and downstream processes
High selectivity catalyst effectively meets NOx reduction targets
Munich, June 26, 2018 – Clariant, a world leader in specialty chemicals, today announced the expansion of its EnviCat series of catalysts to include a high-performance solution for selective catalytic reduction (SCR) to combat nitrogen oxides (NOx).
Clariant offers methodology to remove high levels of NOx via its EnviCat NOx SCR catalyst. The catalyst, an extruded honeycomb structured block made from a vanadium based composite, is designed to facilitate NOx reduction reactions in an oxidizing atmosphere. With high selectivity, EnviCat NOx significantly decreases NOx levels using ammonia as a reducing agent for the conversion of NOx pollutants into nitrogen and water. EnviCat NOx SCR has been demonstrated to effectively lower NOx emissions from gas fired exhaust streams and is well suited to a multitude of chemical and industrial applications.
NOx consists primarily of nitric oxide (NO) and nitrogen dioxide (NO2), of which NO2 is listed as one of six Criteria Air Pollutants under the Clean Air Act by the US Environmental Protection Agency. The product of fossil fuel combustion and industrial processes, NOx contributes to the formation of smog, ground level ozone, acid rain, and other hazards. The effect is significant and harmful to the environment, wildlife and human health. In particular, results of studies suggest that through the formation of pollutant particles penetrating into the lungs, NOx can aggravate or even cause respiratory diseases such as emphysema and bronchitis, among other serious health conditions.
The largest output of NOx emissions from non-automotive, stationary sources emanate from coal fired boilers, especially those in power generation. Petrochemical processes also produce large amounts of NOx, originating from utility boilers, cogeneration units, process heaters, steam methane reformers, ethylene cracking furnaces and fluid catalytic cracking (FCC) regeneration units.
Other major sources include kilns and furnaces from the cement, lime, ferrous and non ferrous metals industries.
"Clariant is delighted to be able to offer this important addition to our catalyst emissions reduction portfolio," said Stefan Heuser, Senior Vice President & General Manager, Catalysts. "Not only is the technology highly effective in mitigating the dangerous effects of NOx, it now enables us to provide our customers with cost-effective emissions solutions for both upstream and downstream businesses."
EnviCat NOx SCR is available in module designs of varying lengths and cell densities, is easily installed and can be configured to the plant's particular dimensions. The catalyst supports to achieve plant specific emission limit targets while effectively controlling NH3 slip under low to mid-temperature operation.
EnviCat® IS A TRADEMARK OF CLARIANT REGISTERED IN MANY COUNTRIES.
Reader enquiries
Clariant International Ltd
Rothausstrasse 61
4132 Muttenz 1
Switzerland
+41 61 469 6742
www.clariant.com
@clariant
linkedin.com/company/clariant
---
Notes for editors
Clariant is a globally leading specialty chemicals company, based in Muttenz near Basel/Switzerland. On 31 December 2017 the company employed a total workforce of 18 135. In the financial year 2017, Clariant recorded sales of CHF 6.377 billion for its continuing businesses. The company reports in four business areas: Care Chemicals, Catalysis, Natural Resources, and Plastics & Coatings. Clariant's corporate strategy is based on five pillars: focus on innovation through R&D, add value with sustainability, reposition portfolio, intensify growth, and increase profitability.
Clariant's Catalysts business unit is a leading global developer and producer of catalysts for industrial processes. It has been part of the Catalysis business area of the Clariant Group since the acquisition of Süd-Chemie in 2011. Clariant Catalysts is headquartered in Munich, Germany, and has a total of 16 production sites (incl Joint Ventures), 7 sales offices, and 11 R&D and technical centers around the world. Approximately 1 970 employees serve customers across all regional markets. Aimed at delivering sustainable value to customers, Clariant's catalysts and adsorbents are designed to increase production throughput, lower energy consumption, and reduce hazardous emissions from industrial processes. The broad portfolio also includes products that enable the use of alternative feedstock for chemical and fuel production.
Related images