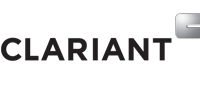 20 Mar 2018
Clariant introduces HYDEX® E: Next-generation diesel dewaxing catalyst for superior cold flow improvement 
Update of successful HYDEX series diesel dewaxing catalysts for winter diesel
HYDEX E offers even higher diesel yield and cost-efficiency with fewer by-products
Additional hydro processing functionalities prepare producers for upcoming fuel regulations
Munich, March 20, 2018 – Clariant, a world leader in specialty chemicals, today announced the launch of its latest diesel dewaxing catalyst, HYDEX E. The new catalyst is an extension of Clariant's well-established HYDEX series, designed for selective hydrocracking of long chain normal paraffins to improve the cold flow properties of middle distillates. HYDEX E maintains its predecessors' exceptional robustness and flexible application, yet considerably increases diesel yield while reducing by-product formation. Consequently, producers not only benefit from higher cost-efficiency, but also improved sustainability.
Catalytic dewaxing is essential for regulating fuel fluidity characteristics of diesel fuel to ensure reliable applicability and performance. This is particularly true for cold weather conditions. Clariant's HYDEX catalysts have been successfully used for this purpose at more than 30 refineries around the world for over 20 years. The robust dewaxing catalysts allow versatile cold flow adjustment from 0°F to 120°F. Besides their excellent activity, long service cycles, and high tolerance to contamination, the catalysts also owe their success to extremely convenient installation. They offer a simple drop-in solution as a dewaxing layer in existing hydro processing units and require no further equipment.
Until now, the series included HYDEX G for dewaxing diesel and kerosene, HYDEX L for viscosity adjustment of heavy hydrocarbons, and special catalyst solutions tailored to customer needs. The range was expanded to create a new catalyst that allows operation under full sour service conditions. HYDEX E achieves this thanks to its robust zeolite content, which is combined with non-precious metal composition to ensure stable hydrogen transfer. On-site testing of HYDEX E in an ultra-low sulfur diesel (ULSD) hydro treater pilot plant resulted in approximately 4%-wt. more on-road diesel product compared to previous HYDEX generations. This significant reduction in by-products presents a major financial advantage for producers.
Detailed standalone testing also demonstrated further benefits of the new catalyst's non-precious metal groups. These included improved desulfurization, additional product swelling, and a favorable shift towards combustion-benign mono-aromatics. These features will prepare producers for upcoming fuel regulations, which will stipulate more stringent limits on particulate formation. Even facing the conversion of complicated opportunity crudes.
Stefan Heuser, Senior Vice President & General Manager Business Unit Catalysts at Clariant, commented on the development of HYDEX E, "Improving on our popular and proven HYDEX series catalysts was an important achievement. Through intensive research and development, we have succeeded in creating a product that will bring our satisfied customers even greater economic and regulatory benefits. As the only company in the world that delivers solutions from crude production to fuel terminal, we believe it is Clariant's duty to add value to our customers' businesses through continuous innovation."
Note to the editors:
Clariant will present updates during its next press conference at DTF 8 in Hangzhou/China, April 11th.
HYDEX® IS A TRADEMARK OF CLARIANT REGISTERED IN MANY COUNTRIES.
Reader enquiries
Clariant International Ltd
Rothausstrasse 61
4132 Muttenz 1
Switzerland
+41 61 469 6742
www.clariant.com
@clariant
linkedin.com/company/clariant
---
Notes for editors
Clariant is a globally leading specialty chemicals company, based in Muttenz near Basel/Switzerland. On 31 December 2017 the company employed a total workforce of 18 135. In the financial year 2017, Clariant recorded sales of CHF 6.377 billion for its continuing businesses. The company reports in four business areas: Care Chemicals, Catalysis, Natural Resources, and Plastics & Coatings. Clariant's corporate strategy is based on five pillars: focus on innovation through R&D, add value with sustainability, reposition portfolio, intensify growth, and increase profitability.
Clariant's Catalysts business unit is a leading global developer and producer of catalysts for industrial processes. It has been part of the Catalysis business area of the Clariant Group since the acquisition of Süd-Chemie in 2011. Clariant Catalysts is headquartered in Munich, Germany, and has a total of 16 production sites (incl Joint Ventures), 7 sales offices, and 11 R&D and technical centers around the world. Approximately 1 970 employees serve customers across all regional markets. Aimed at delivering sustainable value to customers, Clariant's catalysts and adsorbents are designed to increase production throughput, lower energy consumption, and reduce hazardous emissions from industrial processes. The broad portfolio also includes products that enable the use of alternative feedstock for chemical and fuel production.