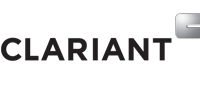 2 Feb 2018
Clariant showcased latest solutions at Home and Personal Care Ingredients Conference (HPCI) 2018
Eosidin™ targets indoor pollution to avoid atopic-prone skin condition and hypersensitivity
Eclipsogen® offers carefree broad spectrum UV protection
Innovative active ingredients inspired by nature & science
Mumbai, February 2, 2018 – Clariant, a world leader in specialty chemicals, showcased its inspiring range of products for home and personal care at the HPCI Conference 2018 in Mumbai on January 31 and February 01, 2018.
Clariant offers an array of Active Ingredients that can be categorized in: Environment Protection, Moisturizing, Hair Care, Slimming, Skin Repair, Anti-aging, Lightening, Oily Skin, Soothing and Uniformization.
The active ingredient Eosidin is the first product solution focusing on indoor pollution control. Indoor pollution is the accumulation of heavy metals and other materials inside your home. It triggers a lot of irritation processes and can lead to atopic-prone skin conditions. Eosidin specifically targets this process to avoid atopic-prone skin condition and hypersensitivity. Eosidin is made from a well-characterized extract of a green fruit called citrus unshiu found on Jeju Island, a protected reserve off the coast of the Korean Peninsula.
Clariant's Eclipsogen is an UV filter for skin and hair protection which allows you to formulate beyond suncreens, addressing the most relevant trends in sun care market. Exposure to damaging ultraviolet radiation is associated with 90% of skin cancer, along with skin aging. The challenge is to keep your skin protected from UV-induced skin damage.
"One of the key strategies of the Industrial and Consumer Specialties business in India is to work closely with leading as well as upcoming Indian brands across the personal care industry, as we see a huge untapped potential and opportunity. Clariant thrives on its ability to identify these opportunities at an early stage and develop innovative solutions. This robust portfolio of formulation inspirations, across several market segments of home & personal care industry is our commitment towards enhancing overall consumer experience," said R. Kumaresan, Head of Industrial & Consumer Specialties, Clariant in India.
Clariant also showcased Praepagen® TQSV a vegetable-based product, an esterquat suitable for use in fabric softeners and Genamin® CTAC, a surfactant for hair conditioner which improves smoothness of dry and wet hair.
"Clariant's new promotion products featured under 'Clean and Care' concept for home care application, Genamin 1530 a newly developed surfactant blend – a hard surface cleaner which has excellent performance in heavy oil stains removal and Praepagen TQ type ester quats, which is vegetable base product for fabric softener. Innovation is given a high priority at Clariant. These newly developed products will definitely help us deliver new breakthroughs and capabilities in this new and exciting area of the home care market," said Allen Huang, Technical Manager for Industrial and Home Care, Clariant in Great China.
Visitors to Clariant's booth were offered an experiential zone to get introduced to its array of solutions, which touch consumers' lives in everyday products. During the 2-day show at HPCI, Clariant's team of technical and customer service experts were present at their booth, to explain details of their products and answer enquiries from customers and visitors.
For more product information:
Moleculist Blog
Eosidin Product information
™ TRADEMARK
® TRADEMARK OF CLARIANT REGISTERED IN MANY COUNTRIES.
Reader enquiries
Clariant International Ltd
Rothausstrasse 61
4132 Muttenz 1
Switzerland
+41 61 469 6742
www.clariant.com
@clariant
linkedin.com/company/clariant
---
Notes for editors
Clariant is a globally leading specialty chemicals company, based in Muttenz near Basel/Switzerland. On 31 December 2016 the company employed a total workforce of 17 442. In the financial year 2016, Clariant recorded sales of CHF 5.847 billion for its continuing businesses. The company reports in four business areas: Care Chemicals, Catalysis, Natural Resources, and Plastics & Coatings. Clariant's corporate strategy is based on five pillars: focus on innovation through R&D, add value with sustainability, reposition portfolio, intensify growth, and increase profitability.
Clariant in India, headquartered in Mumbai, operates in four business areas: Care Chemicals, Catalysis & Energy, Natural Resources, and Plastics & Coatings, including businesses like Pigments (Coatings, Printing and Plastics and Special Applications), Additives, Industrial & Consumer Specialties, Mining Services and Masterbatches, thus delivering solutions for the industry and the society. The 900-plus employee strength generated sales of INR 10.08 billion (in 2014). In 2014, Clariant invested in a state-of-the-art Regional Innovation Center in Mumbai, with an aim to co-create tailormade solutions with customers for the industry.
Clariant is committed to Responsible Care® and several external sustainability initiatives such as the Global Product Strategy and the United Nations Global Compact. Clariant is one of the top European chemical companies being part of Dow Jones Sustainability Indices.
Related images
Related documents