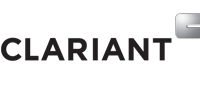 22 Dec 2017
Clariant will increase prices for PV 23 and Diarylide based Pigments
Global price increase effective January 15th, 2018
Muttenz, December 22, 2017– Clariant, a world leader in specialty chemicals, has announced global price increases for selected pigments. The price increases, which come into effect for delivery as of January 15th, 2018 or as soon as contracts allow, will affect dioxazine violet and diarylide pigments:
Prices for PV 23 (dioxazine violet) and PO 34 will be increased by 15%. Prices for PY 83 will increase by 14%, prices for PY 12, PY 13, PY 14, PY 174 and PY 176 will increase by 5%.
The price increases are driven by higher raw material prices (e.g. Carbazole, Hydroquinone, DCB and certain coupling agents) triggered by higher environmental, health and safety costs and lack of availability, e.g. due to the stronger enforcement of environmental and safety regulations in China.
Reader enquiries
Clariant International Ltd
Rothausstrasse 61
4132 Muttenz 1
Switzerland
+41 61 469 6742
www.clariant.com
@clariant
linkedin.com/company/clariant
---
Notes for editors
Clariant is a globally leading specialty chemicals company, based in Muttenz near Basel/Switzerland. On 31 December 2016 the company employed a total workforce of 17 442. In the financial year 2016, Clariant recorded sales of CHF 5.847 billion for its continuing businesses. The company reports in four business areas: Care Chemicals, Catalysis, Natural Resources, and Plastics & Coatings. Clariant's corporate strategy is based on five pillars: focus on innovation through R&D, add value with sustainability, reposition portfolio, intensify growth, and increase profitability.