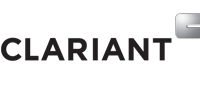 13 Dec 2017
Clariant intensifies support for Chinese refining & chemical industries with new Catalysts office in Shandong
New branch and team to enable closer relations with customers in central and northern China
Clariant is committed to providing tailor-made catalyst solutions and services through local expertise
Shandong region is an economic powerhouse offering opportunities for production optimization
Munich, December 13, 2017 – Clariant, a world leader in specialty chemicals, today announced the opening of a new office for its Catalysts business in Qingdao, Shandong Province, which will focus on providing enhanced services for customers in central and northern China. The expansion follows the establishment of another office in Yinchuan city in July 2017, and reinforces Clariant's commitment to supporting the Chinese refining and chemical industries and intensifying growth through strong local presence.
Shandong Province is an economic and industrial powerhouse, and a key location for refining, petrochemical and chemical companies. With the new Qingdao office, Clariant will be able to offer regional industries – including those in Shandong, Henan and Hebei – closer collaboration and superior services in developing and implementing optimal catalyst solutions. Customers will benefit from personalized consultation and sales assistance, as well as enhanced technical maintenance, and faster response times. Local teams will be supported by Clariant specialists both within China and globally, as well as through technological innovations Clariant is developing worldwide.
Thomas Wenger, Head of Business Unit Catalysts, Clariant China, explained the strategy, stating, "Proximity is crucial for our customers and our company. Therefore, we are actively expanding our businesses in China, and providing more autonomy in decision making at points closest to our customers. This allows us to clearly understand their opportunities and challenges, so that we can offer tailor-made support for China's industrial transformation through our innovative and sustainable catalyst technologies."
An essential requirement for industries in the region is the optimal production of chemicals such as formaldehyde. Clariant offers several leading catalyst technologies to answer this need. One example is the new FAMAX® DS catalyst series, which enables the production of high-quality formaldehyde with exceptional efficiency and very low energy consumption.
Shandong as the province also has the most number of refineries, Clariant offers their leading fuel upgrading catalyst to support their rapid growth. S Zorb™ catalyst enables refineries' gasoline product to meet the latest China V requirement, with low hydrogen consumption and RON (research octane number) loss.
With China's growing focus on improved air quality, another key concern for producers and the public is emission control. Clariant's EnviCat® VOC catalyst presents a powerful and economical solution to this challenge. The high-performance catalyst effectively removes harmful volatile organic compounds (VOCs) and carbon monoxide while significantly reducing the energy consumption of plants.
™ TRADEMARK
FAMAX®, EnviCat® ARE REGISTERED TRADEMARKS OF CLARIANT
Reader enquiries
Clariant International Ltd
Rothausstrasse 61
4132 Muttenz 1
Switzerland
+41 61 469 6742
www.clariant.com
@clariant
linkedin.com/company/clariant
---
Notes for editors
Clariant is a globally leading specialty chemicals company, based in Muttenz near Basel/Switzerland. On 31 December 2016 the company employed a total workforce of 17 442. In the financial year 2016, Clariant recorded sales of CHF 5.847 billion for its continuing businesses. The company reports in four business areas: Care Chemicals, Catalysis, Natural Resources, and Plastics & Coatings. Clariant's corporate strategy is based on five pillars: focus on innovation through R&D, add value with sustainability, reposition portfolio, intensify growth, and increase profitability.
Clariant's Catalysts business unit is a leading global developer and producer of catalysts for industrial processes. It has been part of the Catalysis business area of the Clariant Group since the acquisition of Süd-Chemie in 2011. Clariant Catalysts is headquartered in Munich, Germany, and has a total of 16 production sites, 15 sales offices, and 11 R&D and technical centers around the world. Approximately 1 550 employees serve customers across all regional markets. Aimed at delivering sustainable value to customers, Clariant's catalysts and adsorbents are designed to increase production throughput, lower energy consumption, and reduce hazardous emissions from industrial processes. The broad portfolio also includes products that enable the use of alternative feedstock for chemical and fuel production.
Related images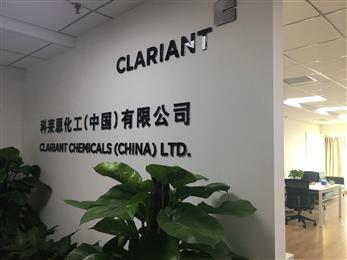 Related documents
Also available in