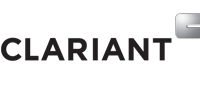 23 Nov 2017
Clariant Launches SENSEACTION™ Color Masterbatches for Plastic Caps and Closures
New masterbatch for HDPE, PP caps used for bottled water
Specially selected ingredients are processed on dedicated line
Tested to DIN 10995 and certified free of adverse organoleptic effects
Muttenz, November 23, 2017 – Clariant, a world leader in specialty chemicals, today launched the SENSEACTION line of color masterbatches intended for use in the production of caps and closures used on bottled water packaging. SENSEACTION masterbatches, which are available in a wide range of colors, are specially formulated, processed, tested, and certified to be free of detectable negative organoleptic (taste and odor) effects.
The new line was developed to meet the high demands of bottled water producers and the processors who supply them with caps and closures, which are typically made of HDPE or polypropylene. Although processors have always utilized safe, food-grade pigments to color caps and closures, there is the potential that pigments in them could contain trace elements that, even in minute quantities, could impart a detectable taste or odor to bottled water or beverages.
The SENSEACTION product range is designed to reduce the potential impact, explains Alessandro Dulli, Global Head of Packaging for Clariant Masterbatches: "This portfolio will help brand owners make good looking caps that reflect positively on their brand, free of undesirable organoleptic influences." He adds that the new masterbatch brand is built around three pillars: material selection, a dedicated manufacturing process, and a testing/certification process prior to sale.
SENSEACTION color masterbatches start with raw materials that are food-contact compliant, including pigments and carrier resins that are carefully selected for use in sensitive organoleptic applications. Manufacturing takes place exclusively using dedicated processes and special equipment at a dedicated masterbatch site. When manufacturing is complete, each lot of SENSEACTION masterbatch undergoes an exposure in water, which then is tested according to DIN 10995 at an independent external laboratory. A panel of professional testers, specially selected for their acute sense of taste and smell, evaluate the samples for adverse organoleptic effects.
This last measure is especially important, Dulli says, since very sensitive applications such as mineral water require superior organoleptic care compare to a standard food contact approved masterbatch. "In order to protect the reputation of a branded product, it is critical that the entire value chain works together to eliminate any factor that might create an off-taste or smell," he continues. "With our new SENSEACTION masterbatches, converters and their brand-owner customers can be certain they will get all the brilliant color they want in their cap and closures, with none of the unwanted negative organoleptic influences."
For more information, visit Clariant at www.clariant.com.
™ TRADEMARK
Reader enquiries
Clariant International Ltd
Rothausstrasse 61
4132 Muttenz 1
Switzerland
+41 61 469 6742
www.clariant.com
@clariant
linkedin.com/company/clariant
---
Notes for editors
Clariant is a globally leading specialty chemicals company, based in Muttenz near Basel/Switzerland. On 31 December 2016 the company employed a total workforce of 17 442. In the financial year 2016, Clariant recorded sales of CHF 5.847 billion for its continuing businesses. The company reports in four business areas: Care Chemicals, Catalysis, Natural Resources, and Plastics & Coatings. Clariant's corporate strategy is based on five pillars: focus on innovation through R&D, add value with sustainability, reposition portfolio, intensify growth, and increase profitability.