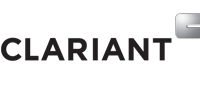 21 Nov 2017
Clariant Presents Humidity and Oxygen Control Solutions at Pharmtech & Ingredients 2017
Healthcare Packaging exhibits for the first time
Featuring humidity stabilizers, O2 scavengers and more
Solutions protect stability, shelf life of pharmaceuticals
Muttenz, November 21, 2017 – Clariant, a world leader in specialty chemicals and its Healthcare Packaging business line are participating in Pharmtech & Ingredients 2017 for the first time and talking to visitors about the full line of controlled-atmosphere packaging solutions. At the show, which is being held November 21-24 at the Crocus Expo IEC in Moscow, Clariant is exhibiting in Booth A139 (Hall 7, Pavilion 2).
Clariant Healthcare Packaging offers a full range of solutions that help maintain the stability and shelf life of pharmaceutical and nutraceutical products. These include:
Equilibrium relative-humidity stabilizers—EQ-Pak® packets, EQ-Can® canisters, EQ-Stopper® caps, and EQ-Bag™ bags—that deliver customized humidity control throughout the drug-product development cycle, from bulk ingredients to finished and bottled pharmaceuticals.
Oxygen scavengers, which include canisters, packets that are placed directly into packages or bottles, where they adsorb oxygen and protect products from damage due to oxygen exposure. Oxygen scavengers are humidity-neutral and may be combined with a desiccant that simultaneously adsorbs moisture.
Sorb-It® silica gel and Tri-Sorb® molecular sieve desiccant canisters and packets that adsorb water vapor to protect packaged pharmaceuticals, nutraceuticals, and other products from damage due to excess moisture.
By understanding customer needs and expectations, Clariant is able to offer comprehensive and viable solutions that increase efficiency, reduce costs and improve the environmental compatibility of products.
For more information, visit Clariant at Booth A139 at the Pharmtech & Ingredients 2017 exhibition or at www.clariant.com.
™ TRADEMARK
® TRADEMARK OF CLARIANT REGISTERED IN MANY COUNTRIES.
Reader enquiries
Clariant International Ltd
Rothausstrasse 61
4132 Muttenz 1
Switzerland
+41 61 469 6742
www.clariant.com
@clariant
linkedin.com/company/clariant
---
Notes for editors
Clariant is a globally leading specialty chemicals company, based in Muttenz near Basel/Switzerland. On 31 December 2016 the company employed a total workforce of 17 442. In the financial year 2016, Clariant recorded sales of CHF 5.847 billion for its continuing businesses. The company reports in four business areas: Care Chemicals, Catalysis, Natural Resources, and Plastics & Coatings. Clariant's corporate strategy is based on five pillars: focus on innovation through R&D, add value with sustainability, reposition portfolio, intensify growth, and increase profitability.